Altenew Sweet Spring Stencil šablona ima zelo veliko možnosti, da pri meni dobi prav poseben status, saj se ideje, kako jo uporabiti kar vrstijo. V AECP poglavju "Let it shine" imajo ravno bleščeči dodatku glavno vlogo, zato sem uporabila le eno barvno blazinico in pasto z bleščicami.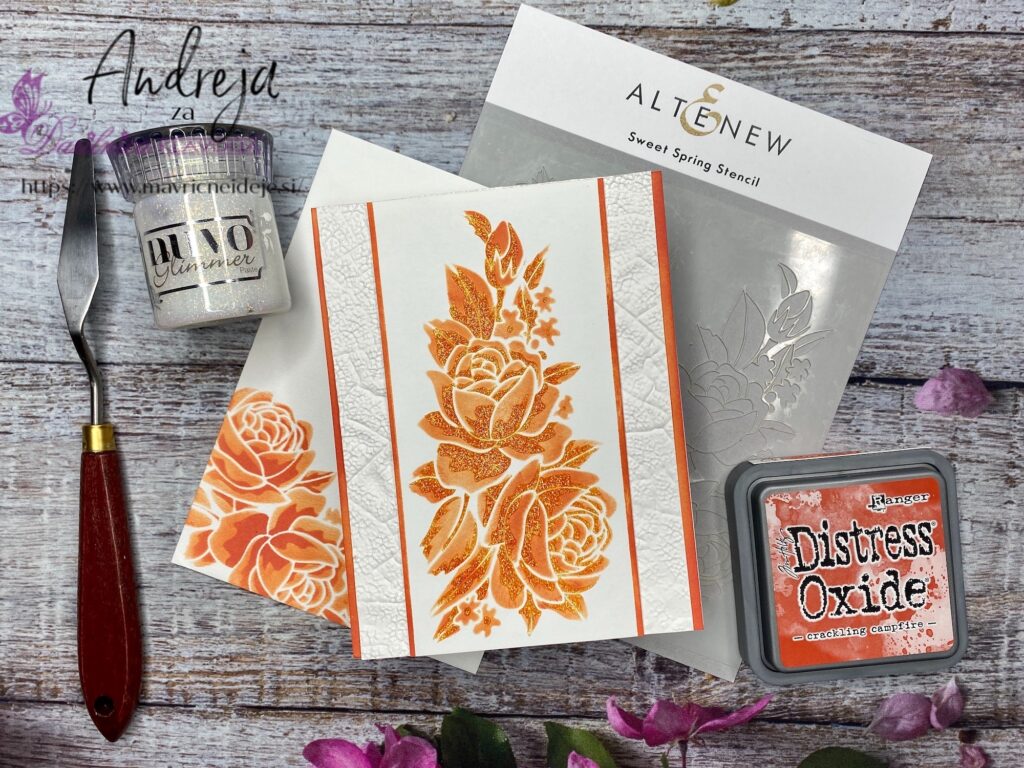 Preko stencil šablone sem enako, kot pri zeleni voščilnici nanesla Distress oxide crackling campfire, nato pa z lopatico še Nuvo glimmer pasto.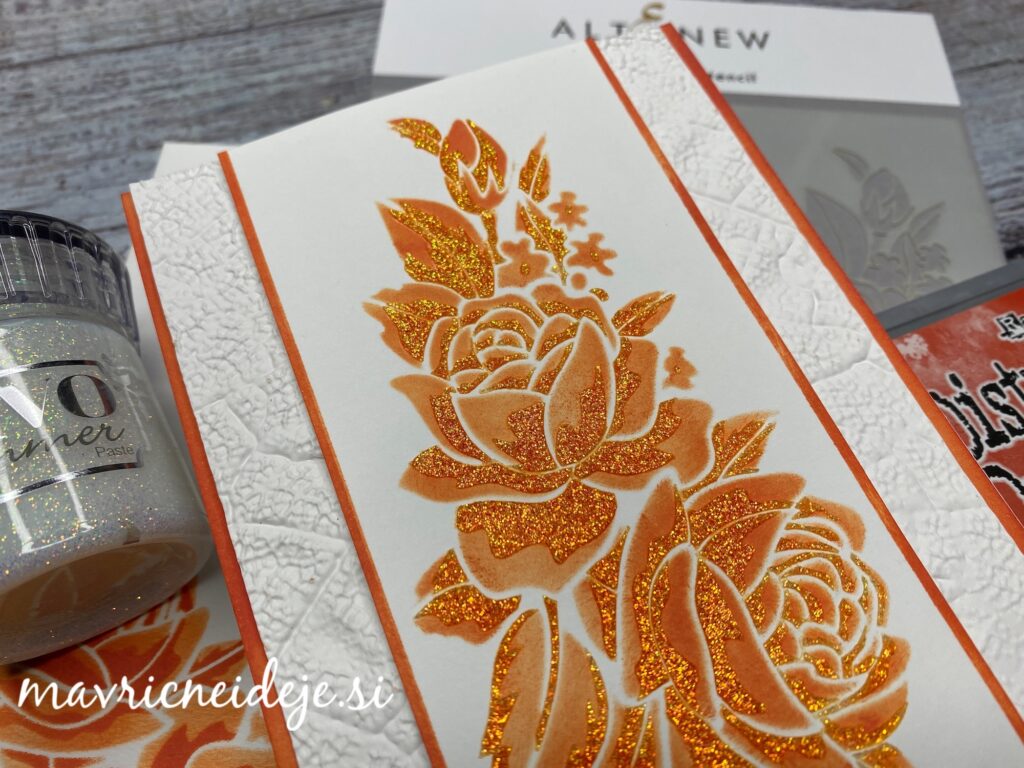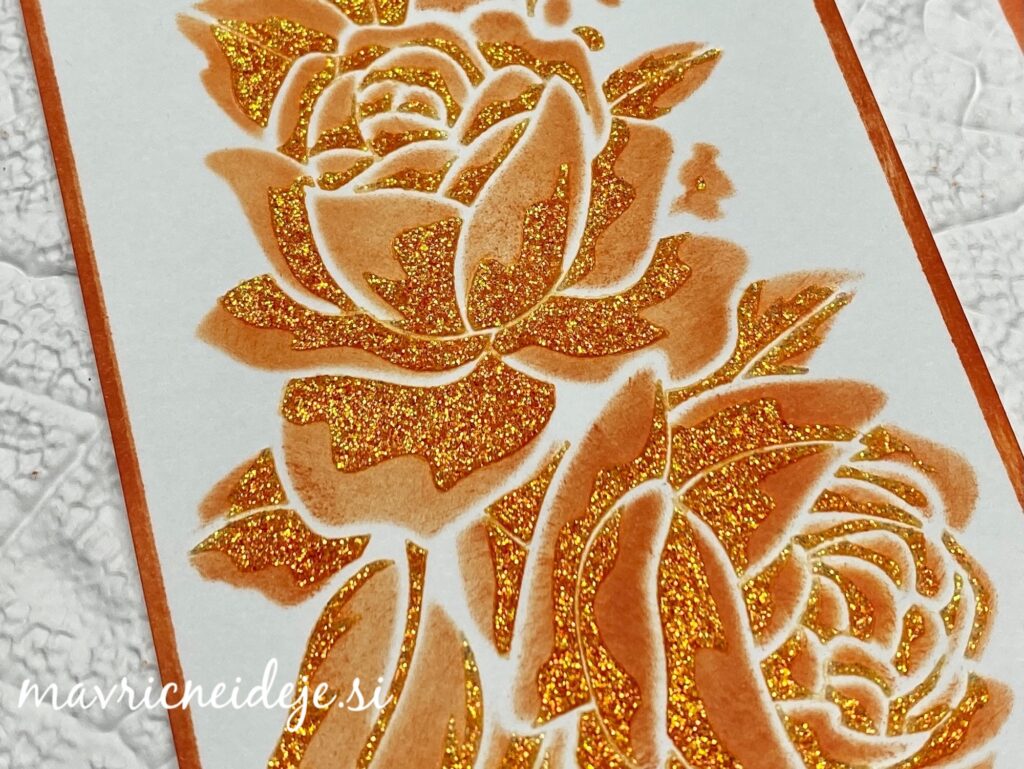 Z Distress oxide crackling campfire sem obarvala tudi robove osnove za voščilnico in rob kartončka, na katerem je motiv. Za dodatno teksturo sem uporabila Sizzix 3d teksturno ploščo z motivom listne površine (Sizzix 3D Leaf Veins).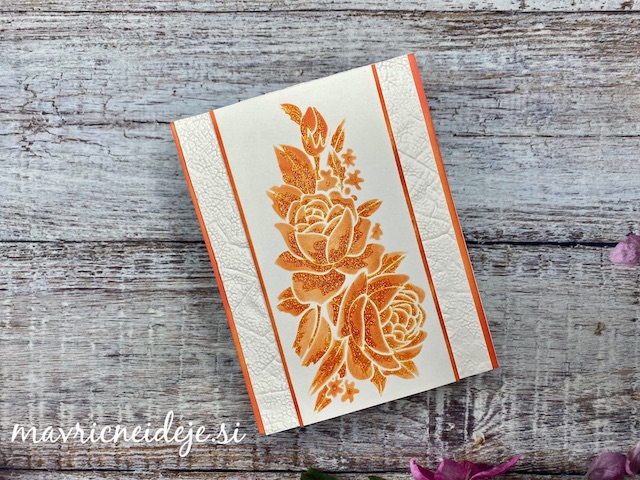 Okrasila sem tudi kuverto.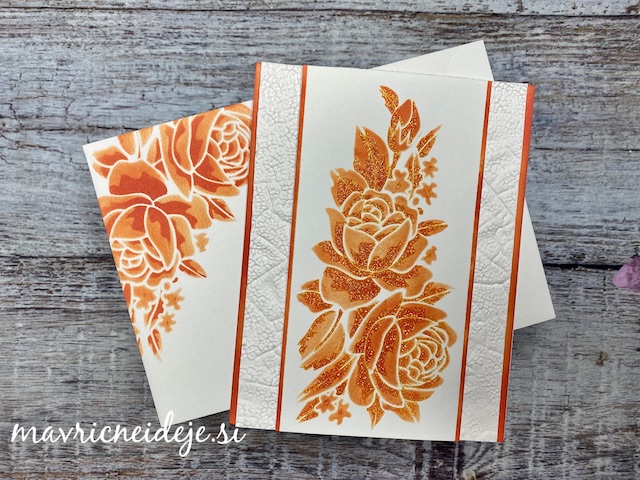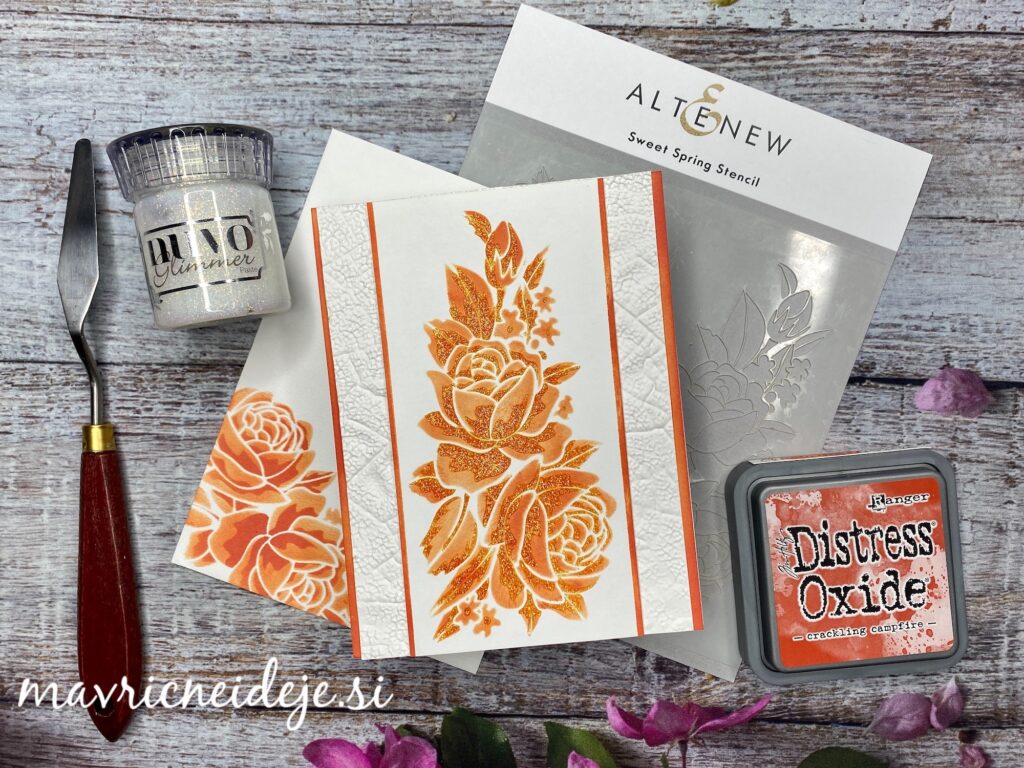 The Altenew Sweet Spring Stencil template has a very good chance of getting a very special status and my craft stash, as ideas on how to use it keep coming. Used only one ink pad and glitter paste.
Druga voščilnica se blešči zaradi embosing prahu.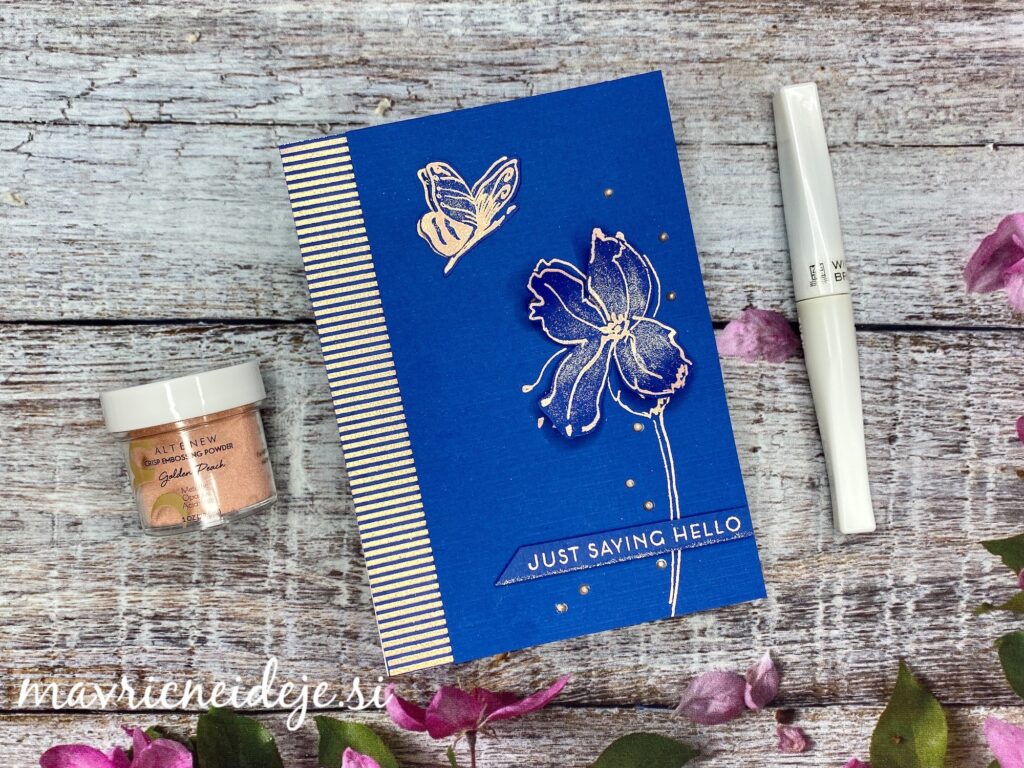 Pri tretji pa sem združila živahne barve in pasto z bleščicami.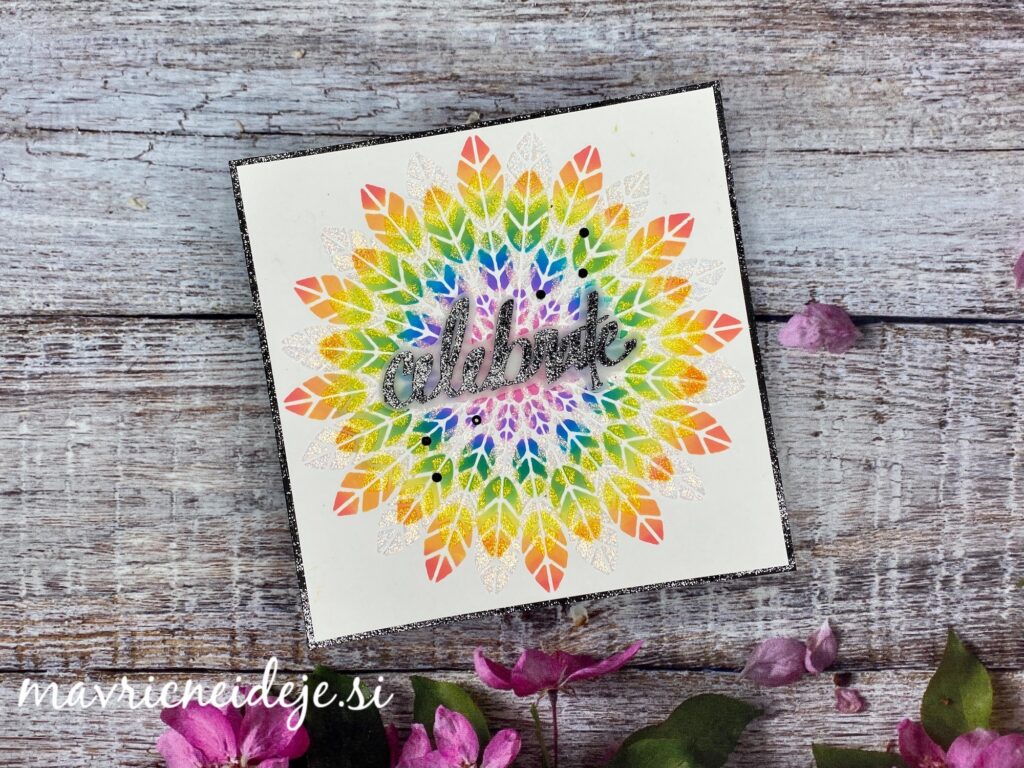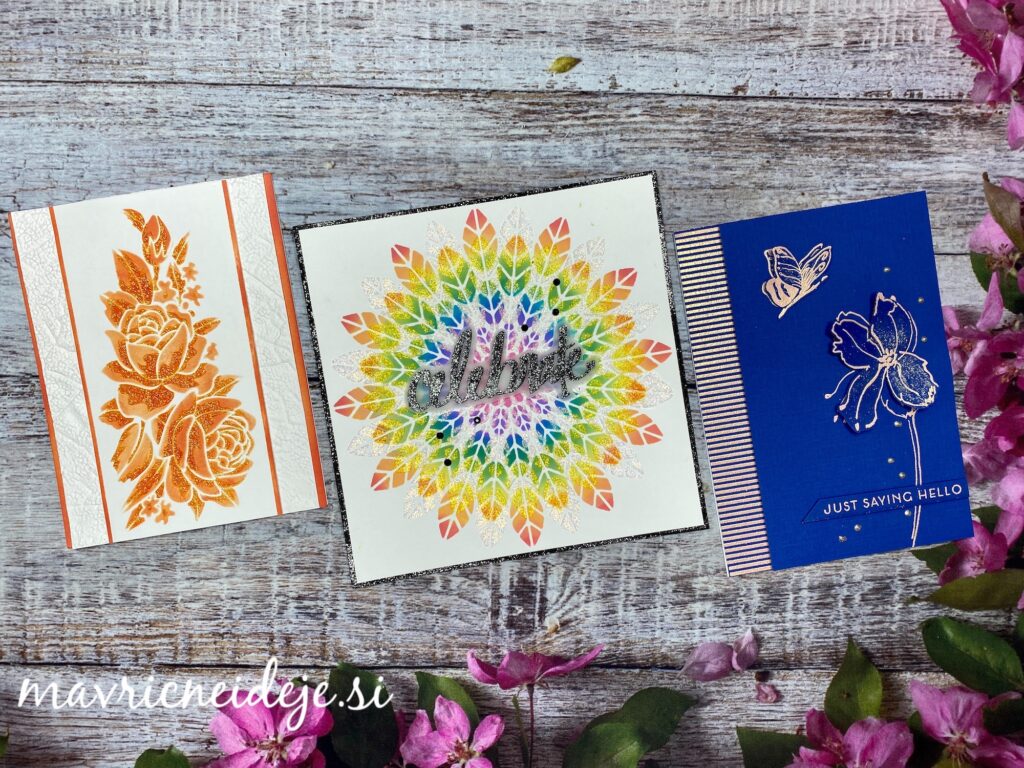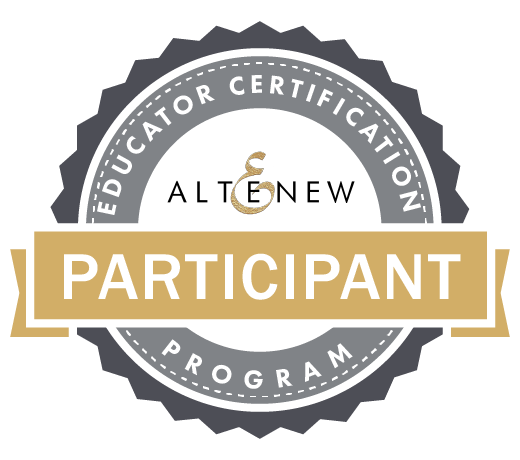 Ves material nadete v

Hvala za ogled in komentarje.