Archive for the Category » Graphic45 «
Za tridestletnika, ki rad potuje so mi prišli prav papirji Graphic 45.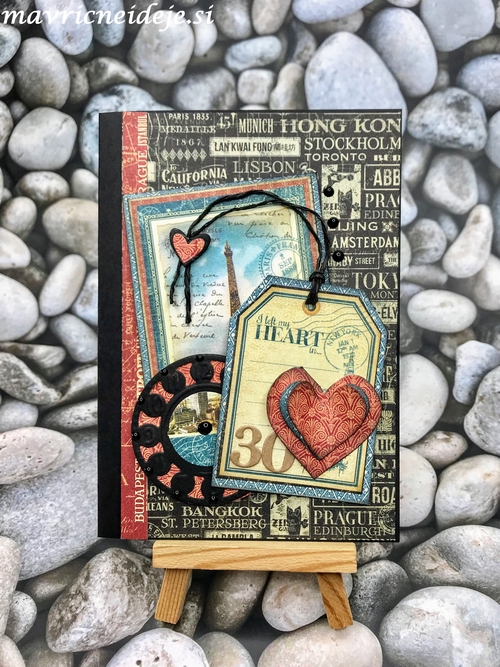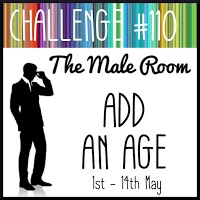 Najlepši par ( rezalna šablona srce)
Hvala za ogled in komentarje
Zelo sem bila vesela ponovnega vabila k sodelovanju kot gostujoča ustvarjalka za slovenski blog Craftalnica.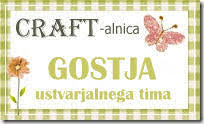 Za prvi februarski izziv je Martina izbrala: 5 ISTIH STVARI.  Na izdelku naj bo 5 enakih dodatkov (recimo 5 rožic / 5 gumbov / 5 polperlic …)
Sama sem si naložila še dva dodatna izziva: voščilnica naj bo za moškega in na njem naj bo 5 cvetkov. Čudovit papir Graphic45 sem vzela za osnovo in se nato pozabavala z barvami in oblikami. Uporabila sem nekaj izrezov, ki so mi ostali od prejšnje moške voščilnice.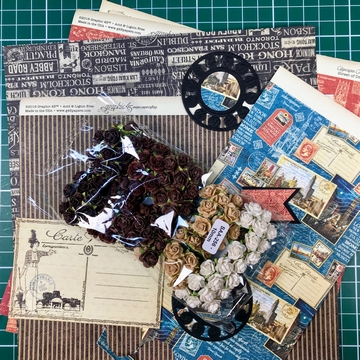 Prelaganja in kombiniranja je bilo kar precej preden sem bila zadovoljna s končnim izgledom.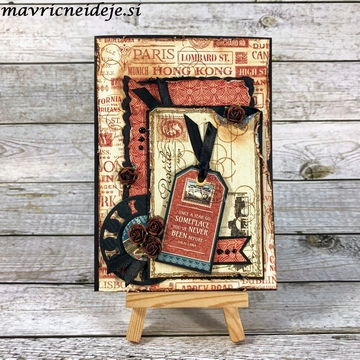 vesele bomo vaše prijave in tudi komentarja na naših in na blogu 
Craft-alnice
.
Paprji Graphic45, ki sem jih dobila v Darilnica Klavdija so me res čisto prevzeli. Tokrat sem pripravila voščilnico v "vintage" izgledu, kot tje tema izziva pri The male room.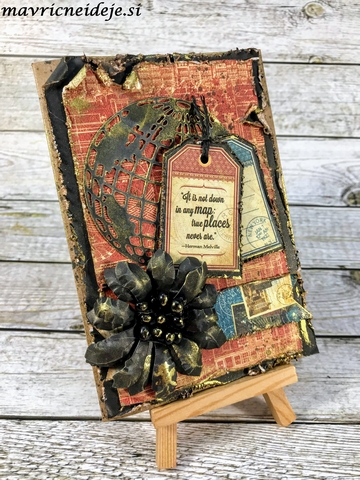 Tha male room Challenge #77 – Vintage