Bleščeči pasti se kar ne morem upreti, zato sem za Altenew AECP izdelala še eno mavrično bleščečo voščilnico.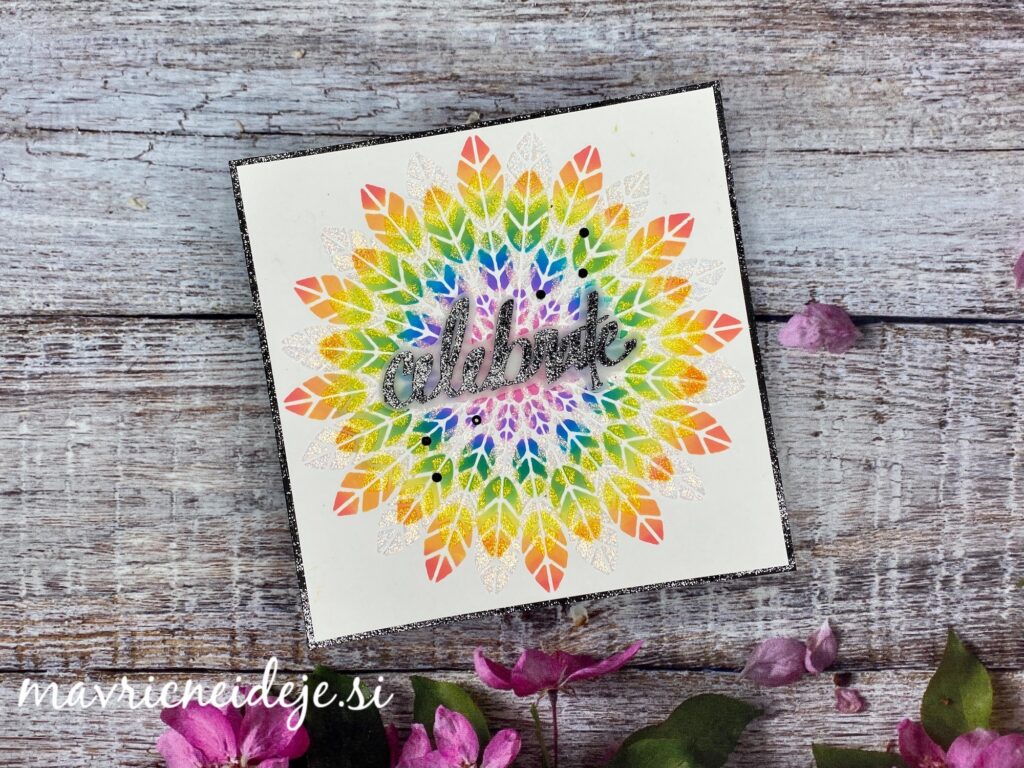 Na bel papir sem preko stencil šablone Altenew leaf brust z mini aplikatorjem nanesla Distress Oxide kot si barve sledijo v mavrici.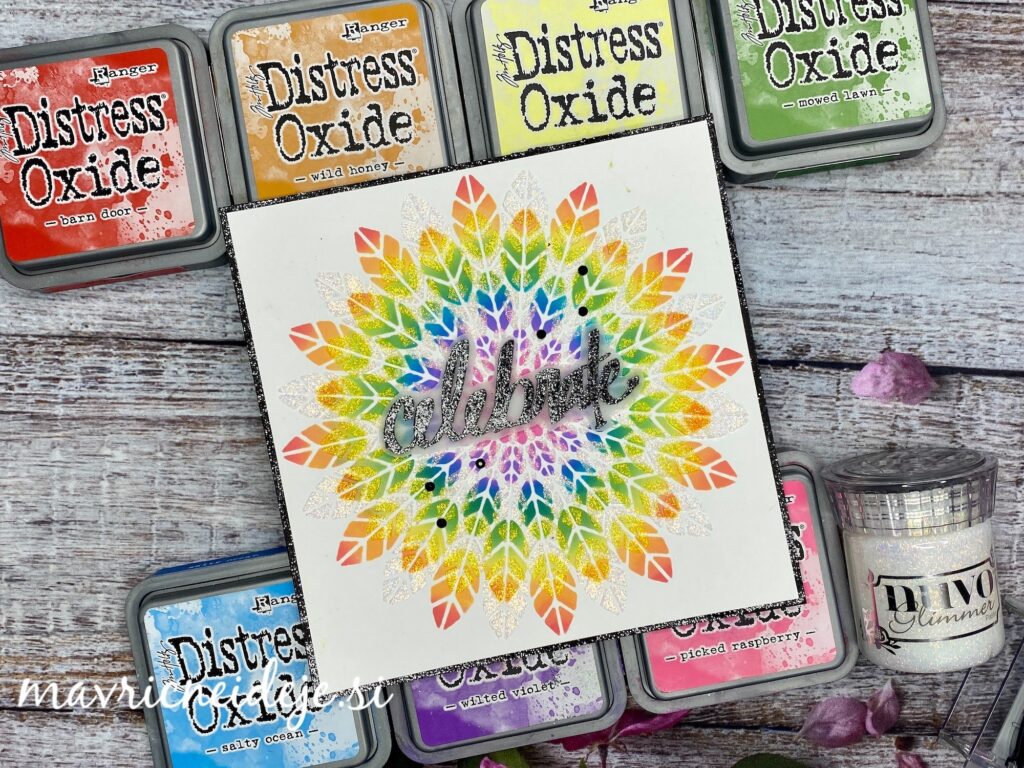 Stencil šablono sem nato zamaknila in preko nje nanesla Nuvo Glimmer prozorno pasto z bleščicami.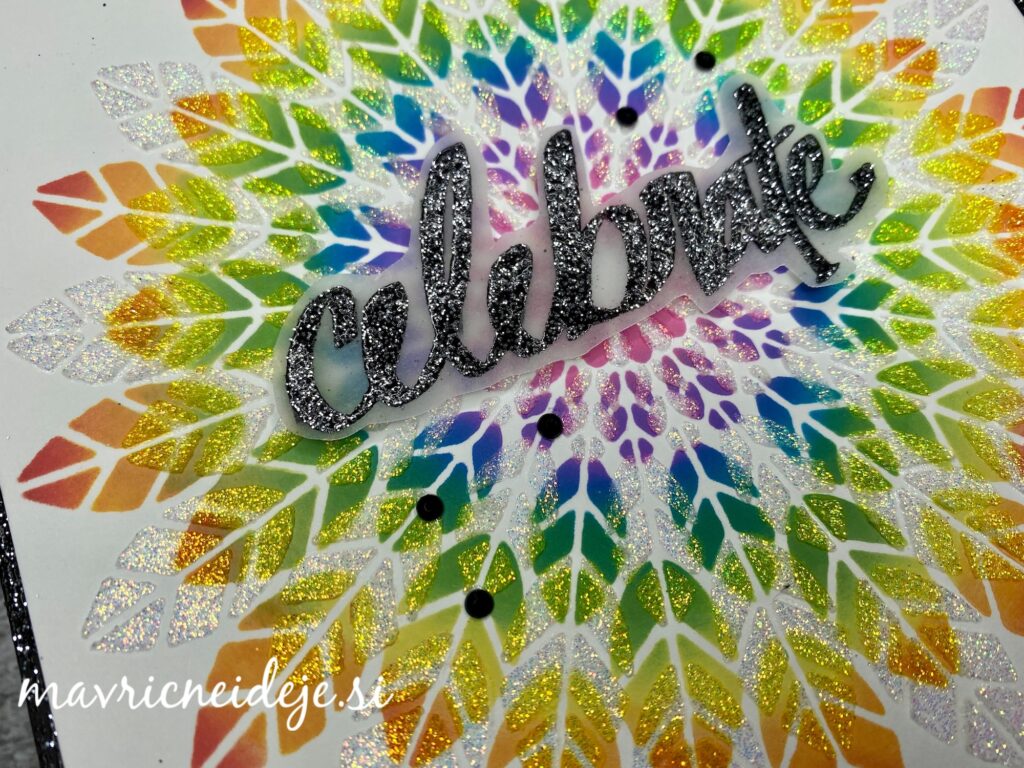 Napis iz seta Altenew Super Script sem odtisnila na pavs papir in ga embosirala z Nuvo embossing prahom – črn z bleščicami. Prav tako sem embosirala rob črnega kartona.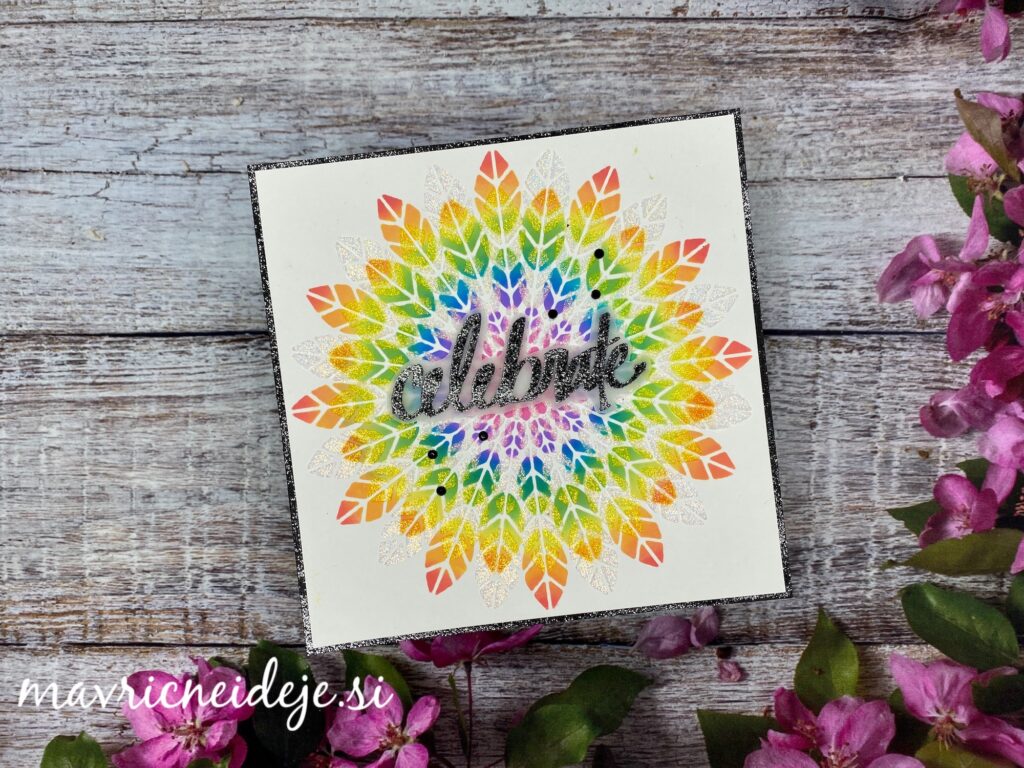 Dodala sem le še nekaj črnih bleščic.
"I used Altenew Leaf Brust Stencil to make a rainbow card. For a dazzling effect, I used a glitter paste. The inscription is embossed with glittering black powder."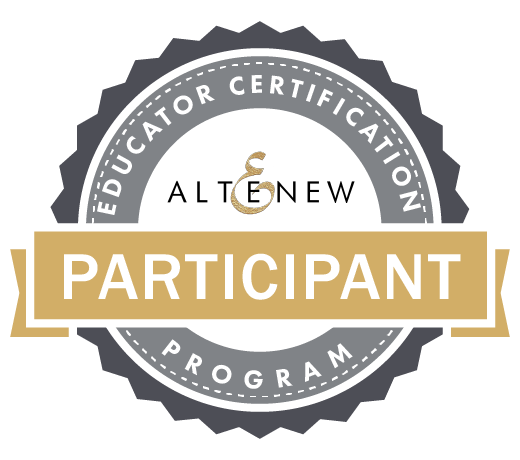 Ves material nadete v

Hvala za ogled in komentarje.