V cvetlično voščilnico sem vključila nekaj elementov, ki jih je v AECP poglavju Elements of Floral Composition pokazal Jaycee Gaspar.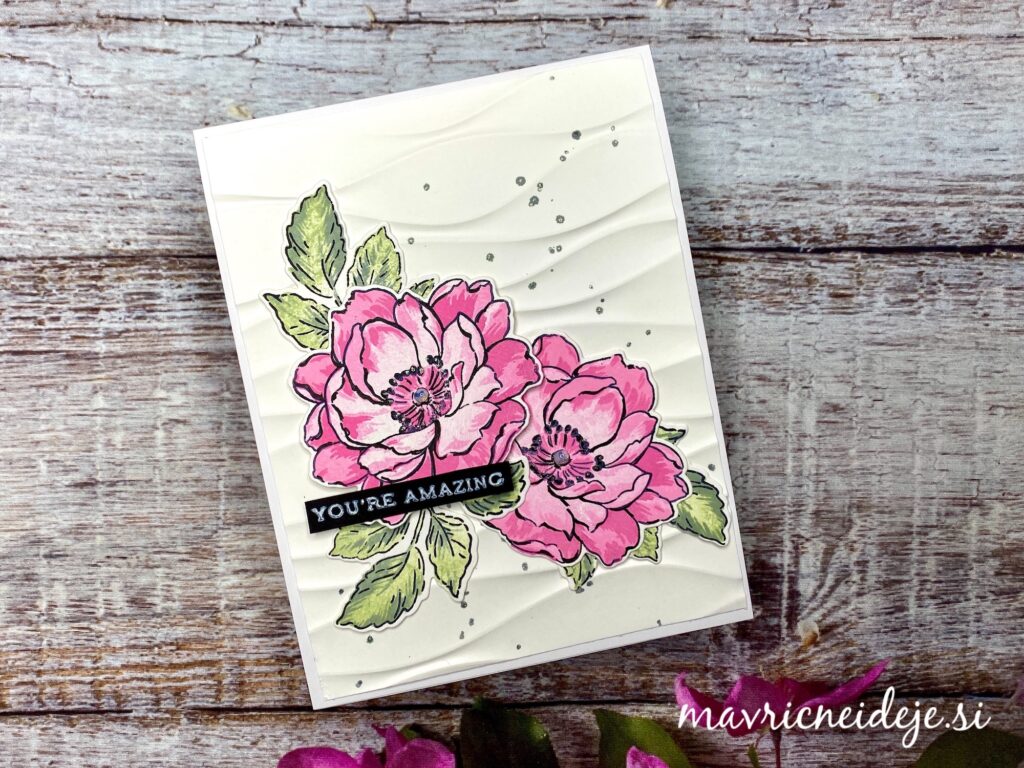 Elemente sem postavila v obliki trikotnika; upoštevala sem pravilo tretjin; barvno razmerje 10:30:60 zelena, roza, bela; spodnji cvet je malce temnejši, kar ga potisne v ozadje in s tem ustvarja dimenzijo in globino.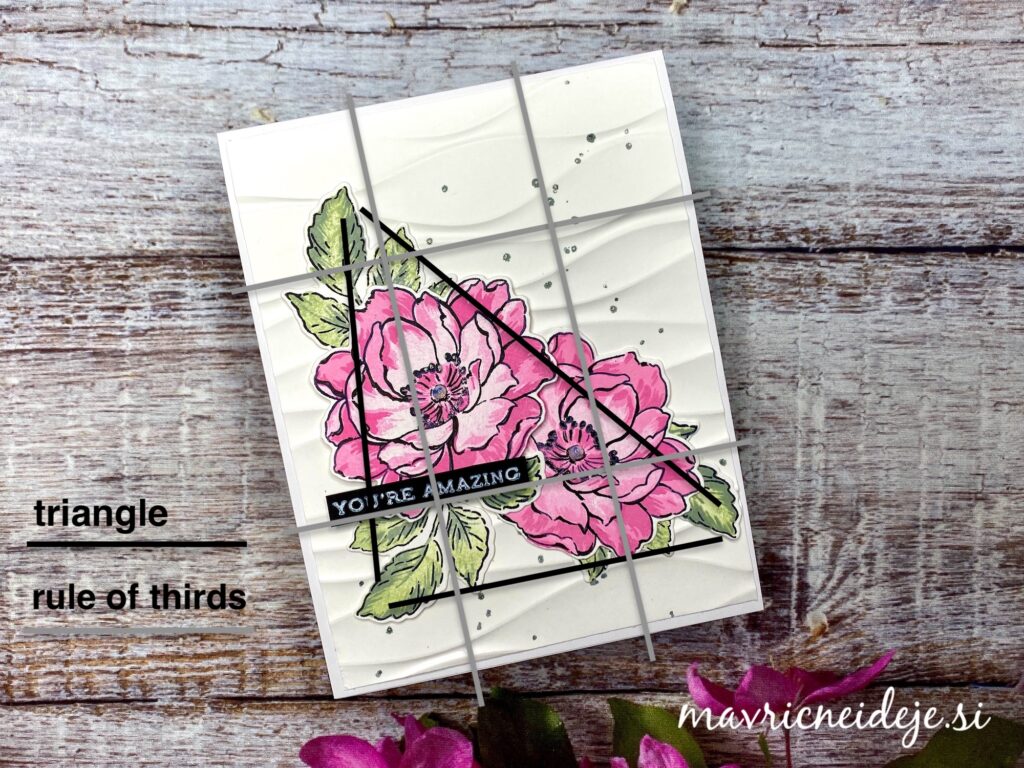 Motive – Altenew Beautifull Day sem na bel papir odtisnila z Distress Oxide inki. Ozadje sem embosirala z Altenew 3D Ribbon Waves mapco. Napis sem na črn papir odsisnila z Lawn Fawn Yeti Ink blazinico.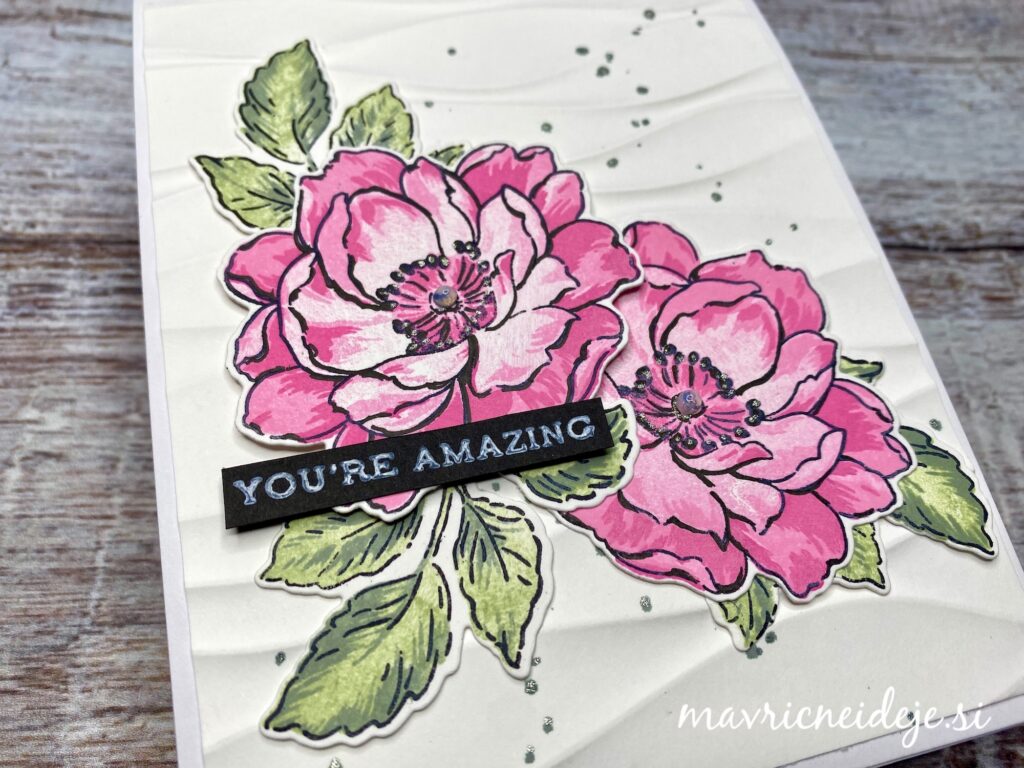 Za to poglavje sem izdelala še eno podobno voščilnico.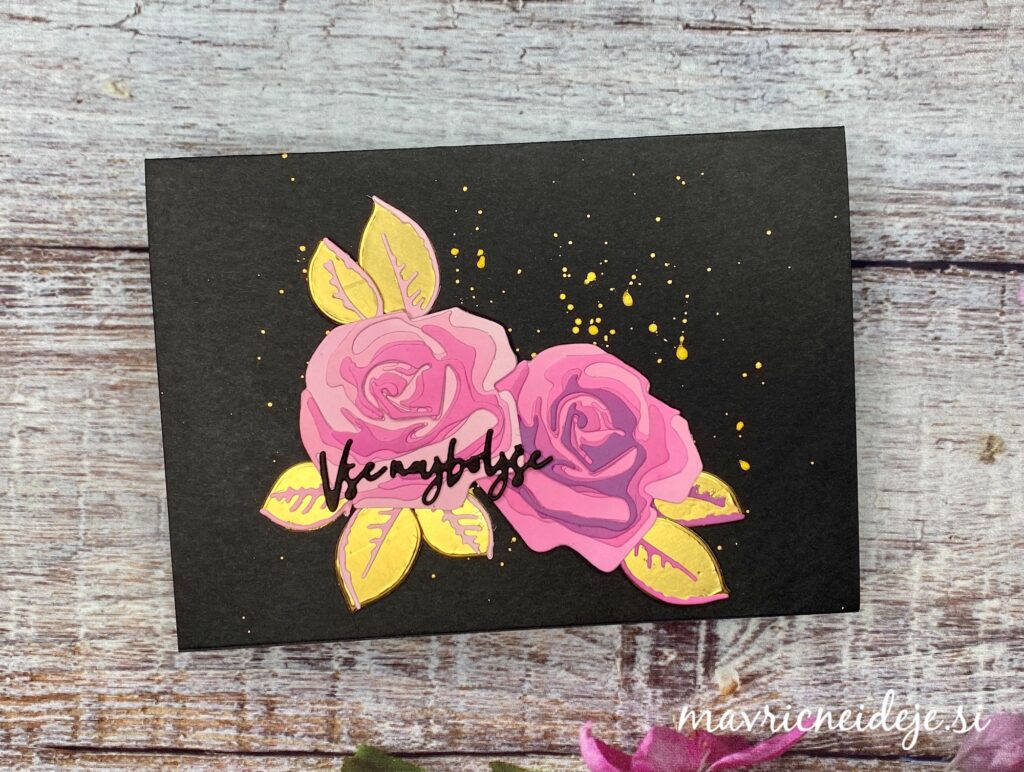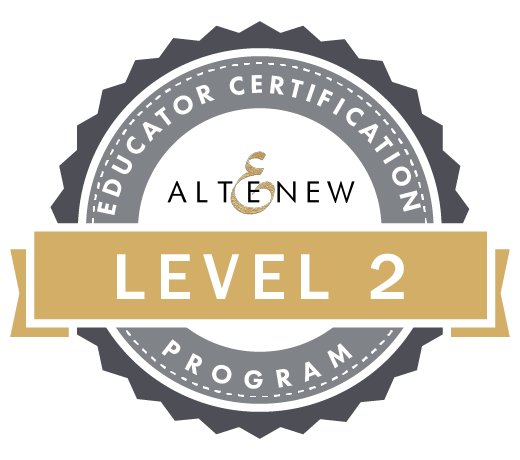 Ves material nadete v