V tem mesecu bomo pri The Male Room izzivu ustvarjali moške voščilnice, na katerih so živali. Na moji so pristale ptice.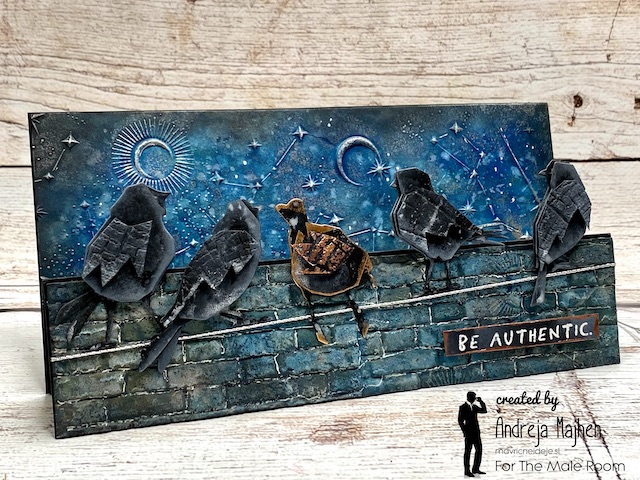 Na akvarelni papir sem nanesla različne Distress spreje in ga, ko je bil skoraj suh embosirala v embosing srajčki z vzorcem ozvezdja.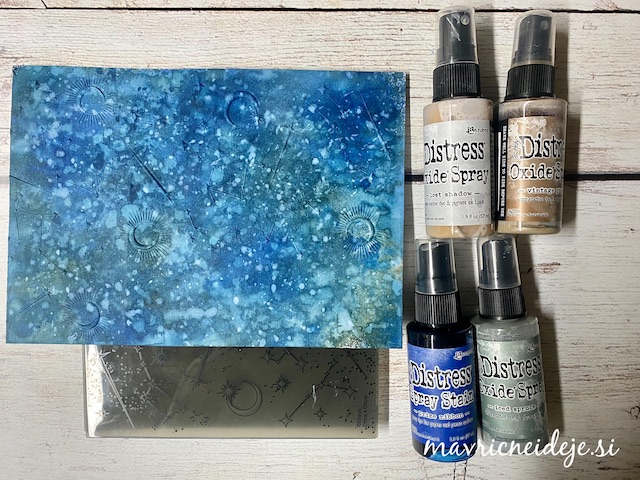 S prstom sem nanesla Distress foundry wax sterling – srebrne barve. Tako je vzorec izstopil iz ozadja in so zvezdice zasijale.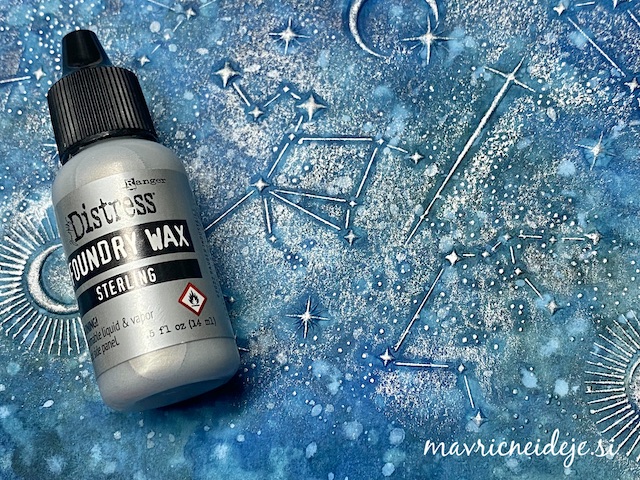 Vsak motiv ptice sem izrezala trikrat in organizirala postavitev.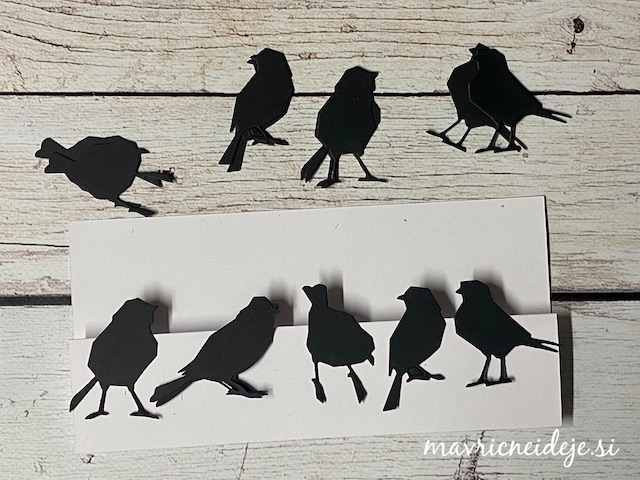 Pticam sen s škarjami oblikovala, tako da so nastale tri različne plasti in plasti in jih packasto pobarvala z Distress oxide lost shadow.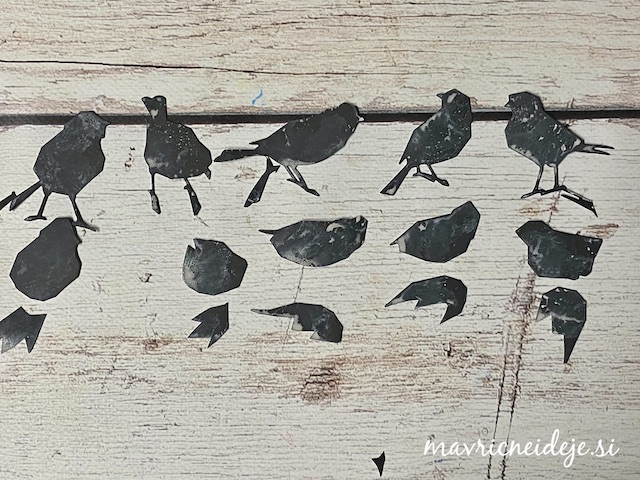 Nato sem jih sestavila s 3d leilnim lepilnim trakom.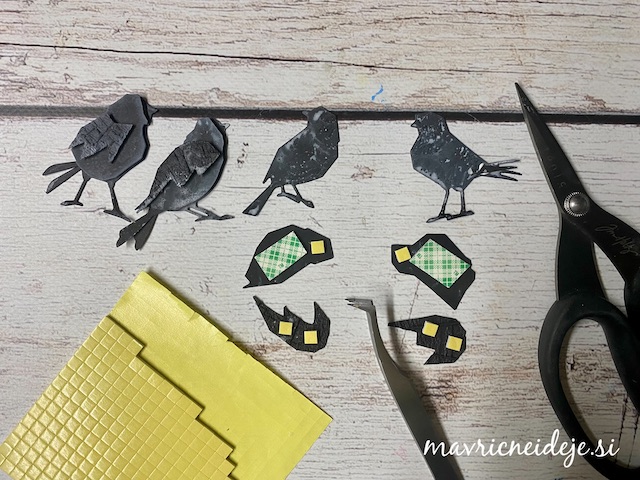 Eno ptico sem obdelala še s tekočimi voski.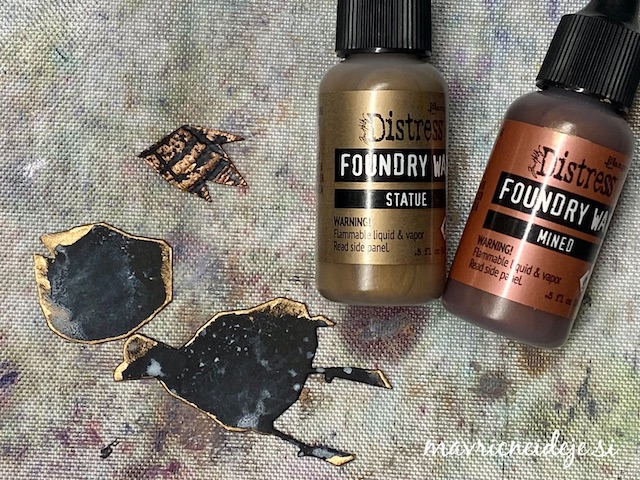 Ostanek pobarvanega papirja sem odelala še z rjavo barvo, embosirala v teksturni srajčki z vzorcem opeke in z belim markerjem dorisala špranje.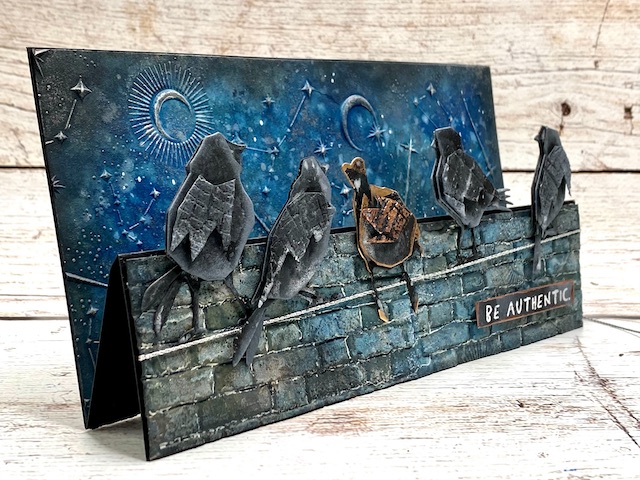 Ptice sem namestila na srebrno vrvico in dodala napis.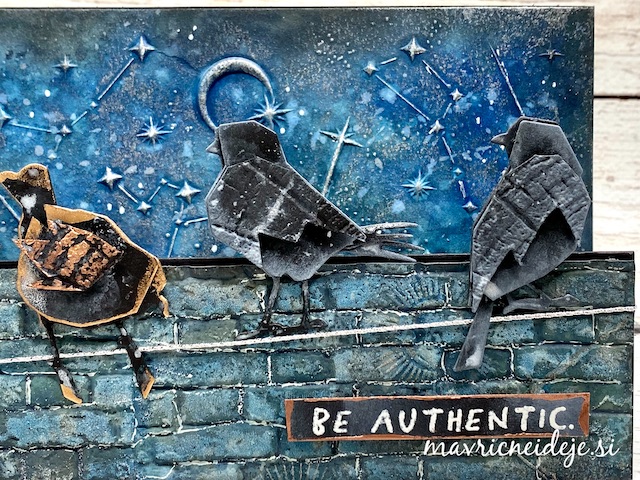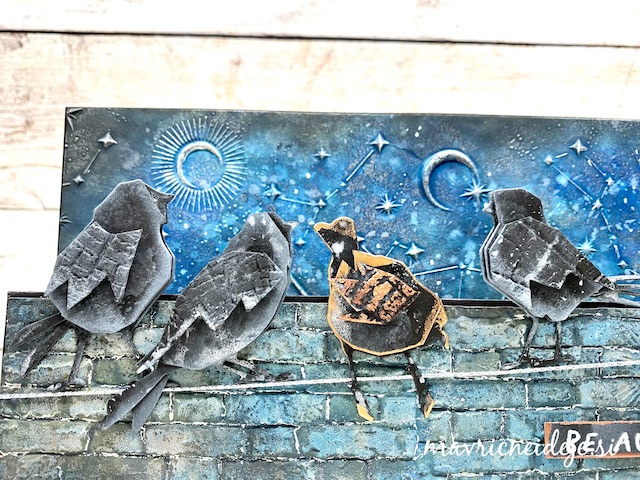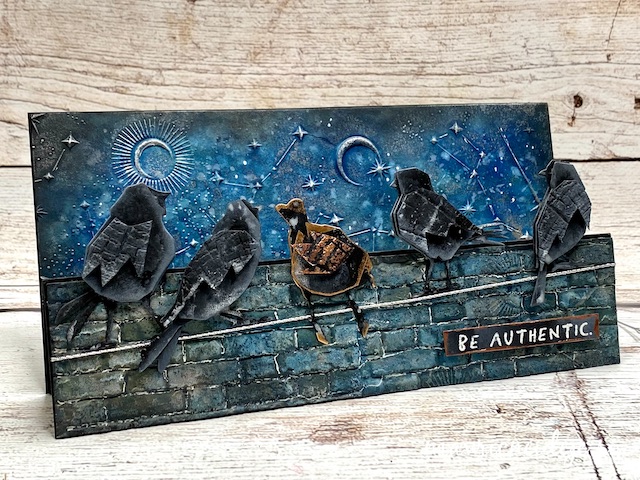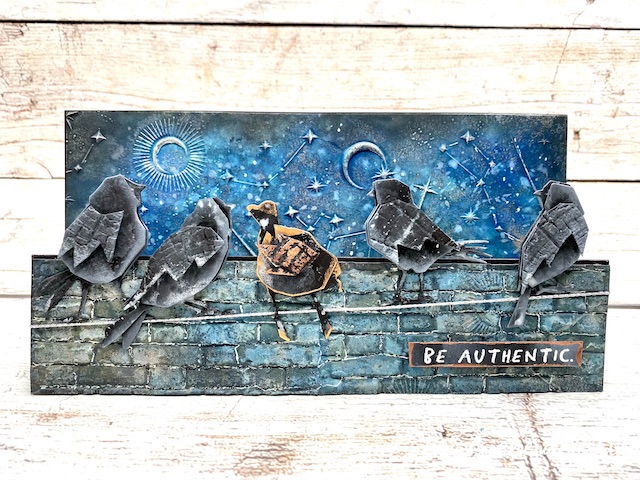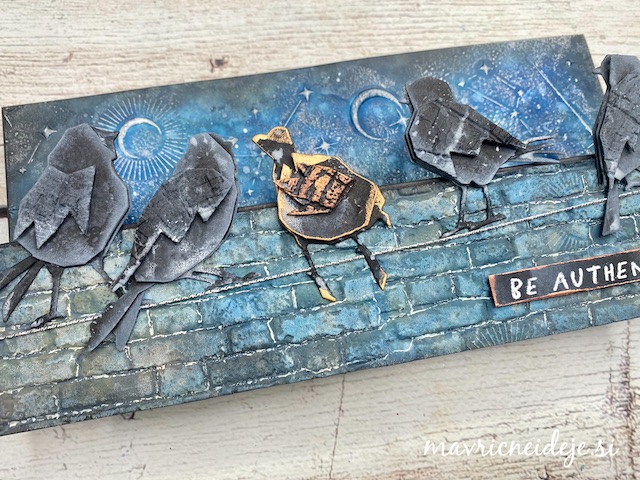 Vaše izdelke pokažite na spodnji povezavi:

The Male Room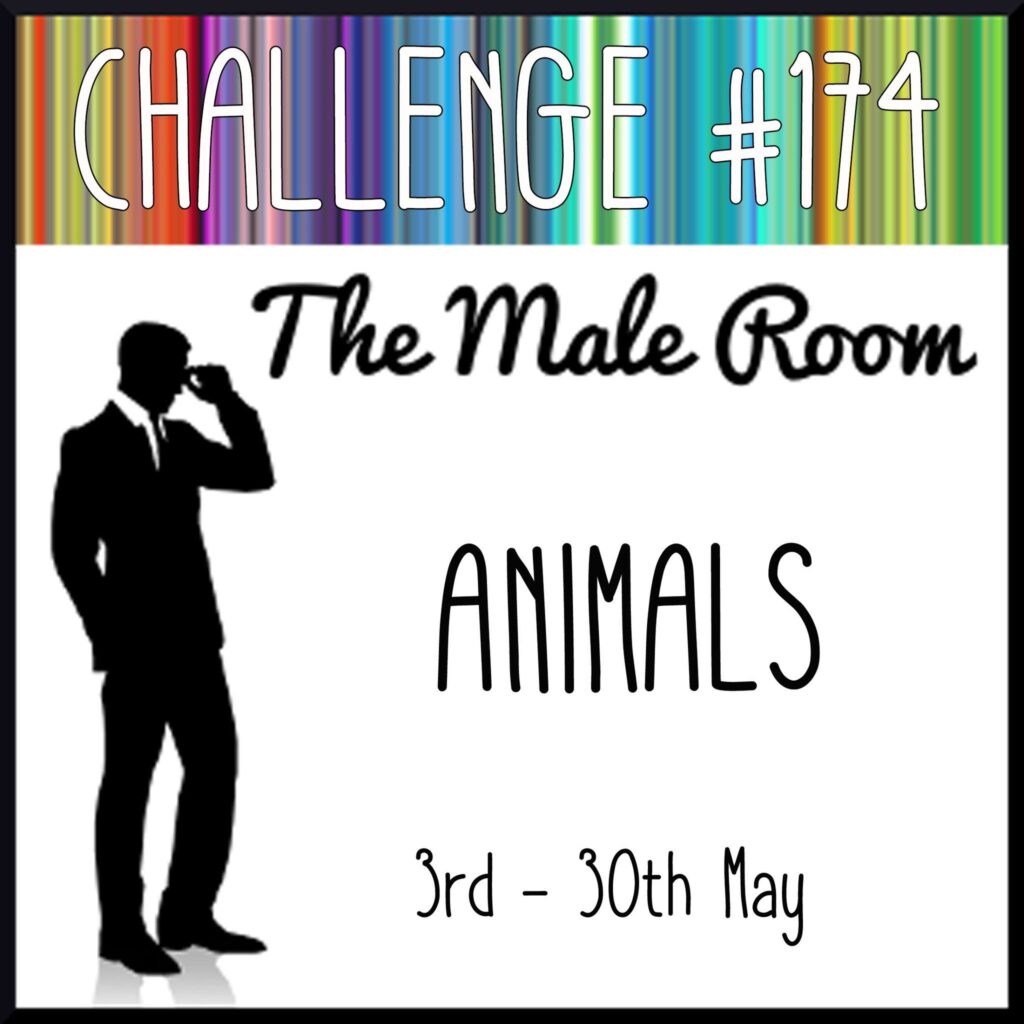 Material in pripomočki:
Ranger Tim Holtz Distress Foundry Wax
teksturna srajčka SIZZIX 3-D TEXTURE FADES EMBOSSING FOLDER BY TIM HOLTZ – BRICKWORK
rezalna šablona Silhouette Birds by Tim Holtz
teksturna srajčka Sizzix 3-D Textured Impressions Embossing Folder – Starscape
bel in črn 300 g akvarelni papir
distress spreji
vrvica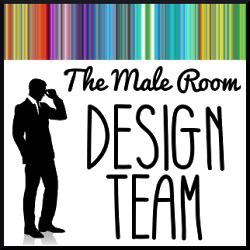 Hvala za ogled in komentarje.