Voščilnice v tem mesecu bodo imele bogato teksturo, saj se izziv glasi DRY EMBOSSING – suho embosiranje. Za to tehniko največkrat uporabljamo za to namenjene embosing srajčke – mapce.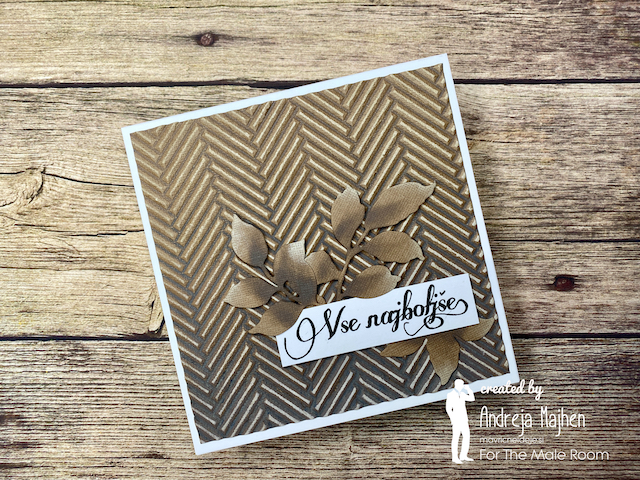 Embosirno srajčko sem premazala z različnimi rjavimi odtenki Distress Oxide inkov in nato v njej embosirala rjav papir. Postopek sem večkrat ponovila, da sem dosegla lep prehod med barvami.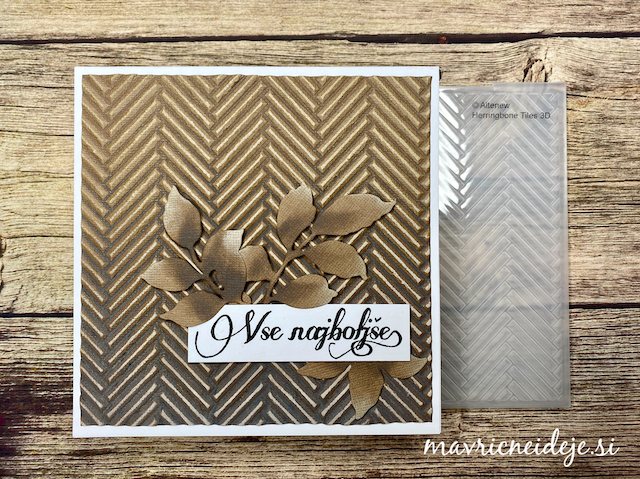 Za nanašanje barve v embosing srajčko sem uporabila Ranger valjček – brayer s črno gumo, ki vrhunsko prenaša barve.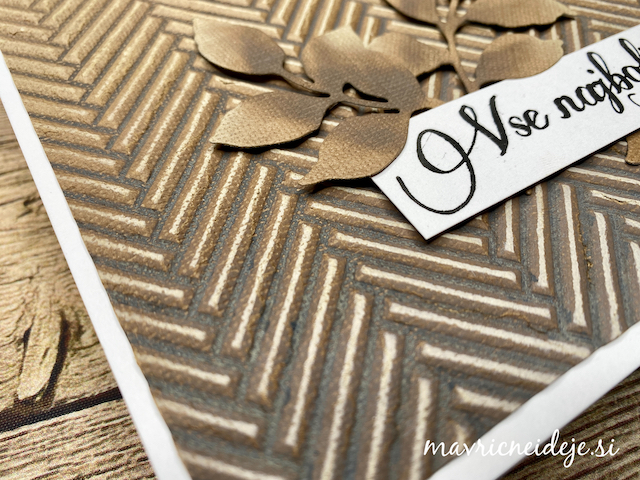 Na koncu sem ravno tako z valjčkom direktno na papir nanesla še belo pigmentno blazinico.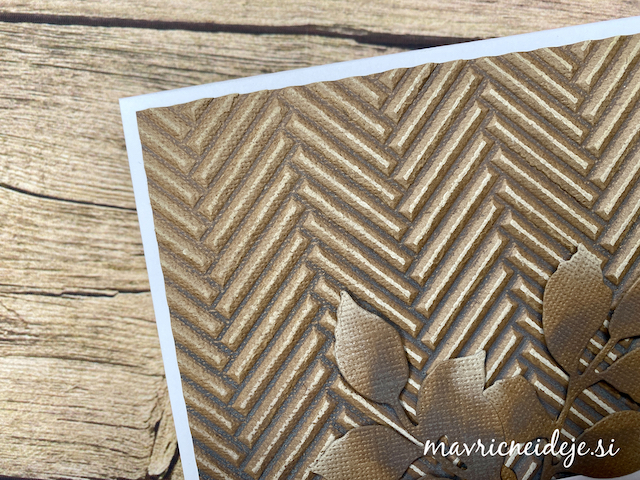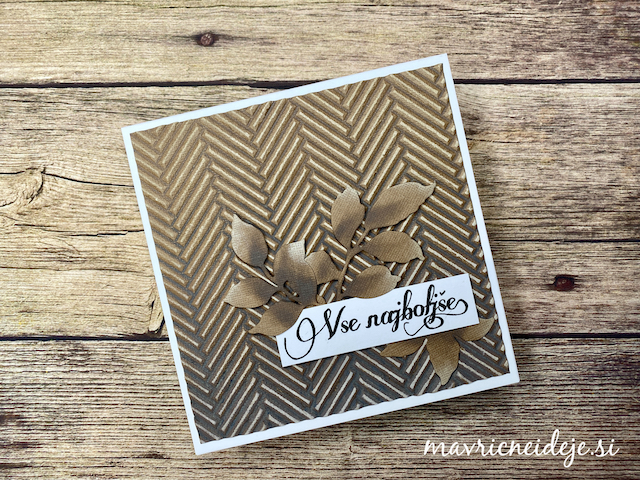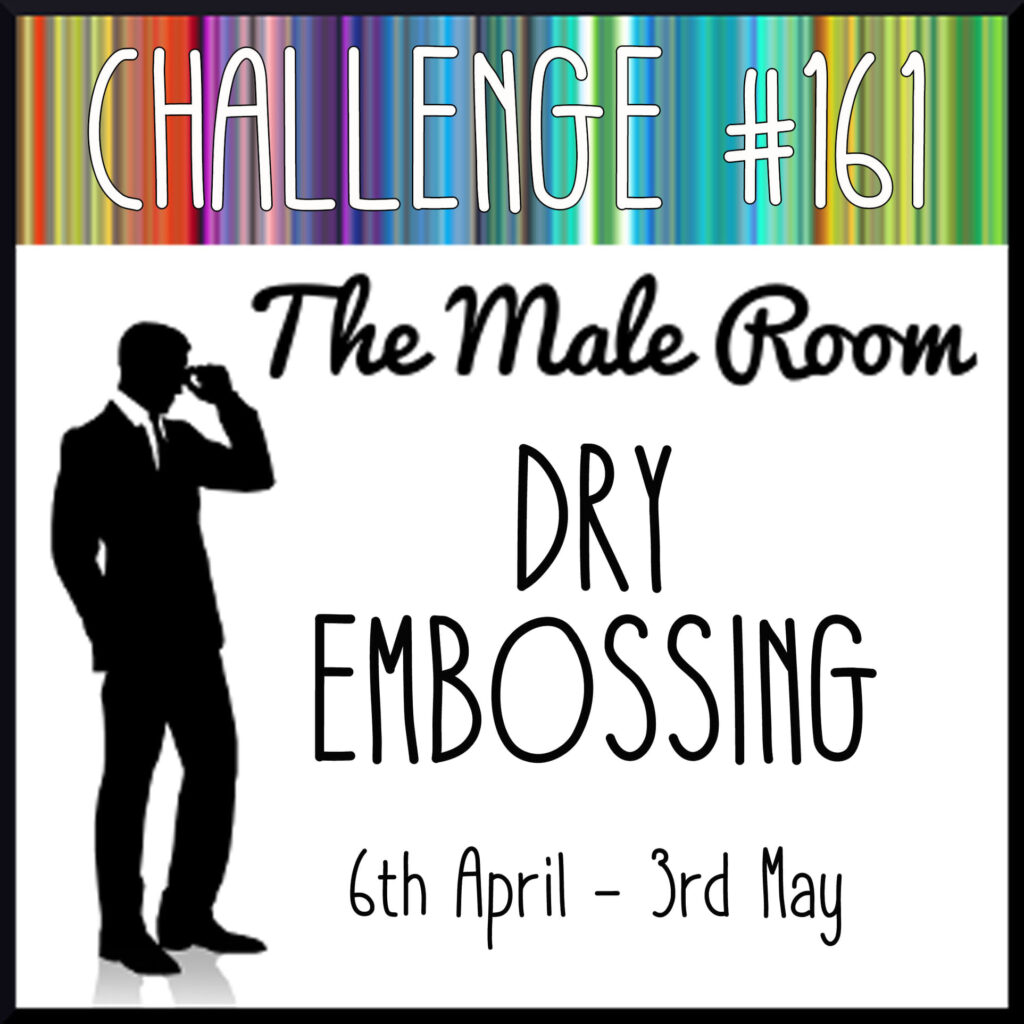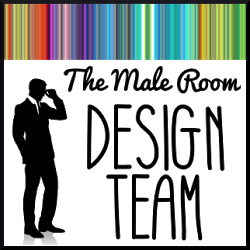 Ves material nadete v

Material in propomočki:
Altenew Herringbone 3D embossing folder
rjav papir s teksturo
distress oxide rjavi odtenki
Ranger brayer – valjček za nanašanje barve
bela pigmentna blazinica
rezalna šablona vejice
štampiljka z voščilom
UK craft osnova za voščilnico
Hvala za ogled in komentarje