Blagovna znamka Stampers Anonymous ponuja res veliko različnih stencil šablon, prav posebne pa so Layering Shifters. Te šablone so posebne zato, ker imajo poleg odprtin narejene sledi vzorca, po katerem jih premikamo po papirju in ustvarjamo neverjetne kombinacije. Na moški voščilnici sem uporabila Tim Holtz Mini Shifter Stencil Set #40 ki vključuje tri mini šablone: Shifter Burst, Shifter Hex, in Shifter Plus.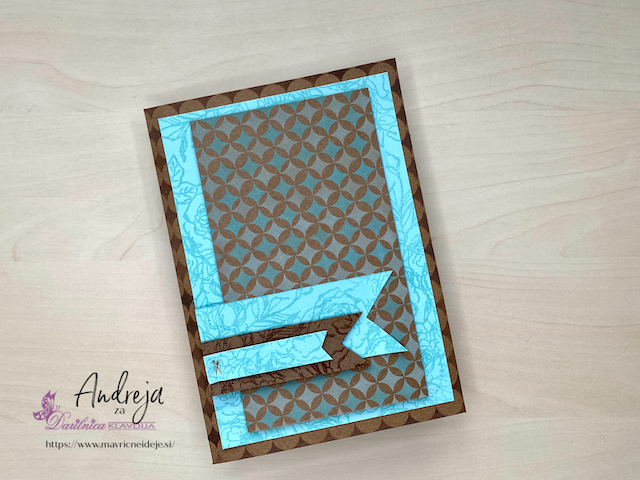 Voščilnica je brez napisa, zato jo lahko obrnem v pokončen ali lešeč položaj.
Na hrbtno stran modrega papirja s teksturo sem z WOW! Clear Matt Dull prahom embosirala odtis Stampers Anonymous Floral Outline štampiljke. Ta prah je prozoren in mat, torej se ne sveti.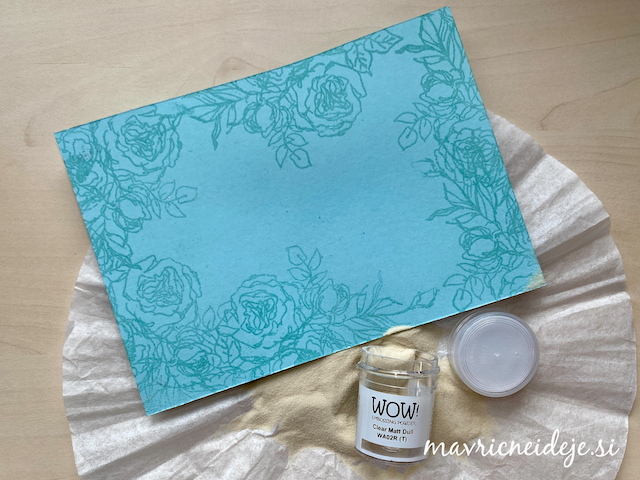 Stencil šablona shifters je narejena tako, da lahko ustvarimo neskončno velike vzorce, saj imajo dodatne zareze, ki olajšajo natančno poravnavo.
Seveda lahko ustvarimo večbarvne vzorce.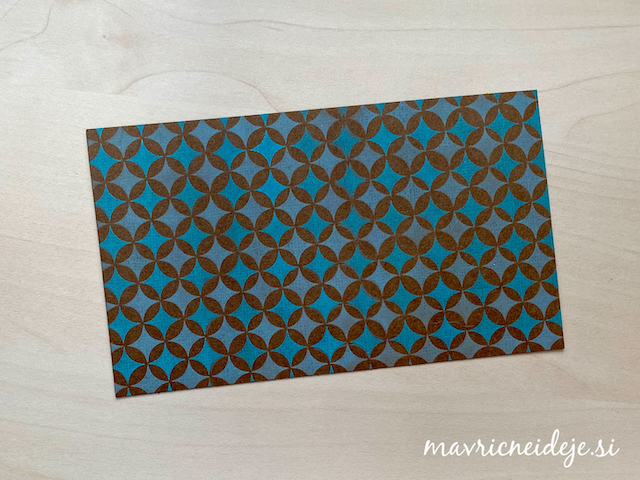 Tu sem ustvarila še nekaj primerov, kako raznolike vzorce lahko sestavimo s samo eno šablono.
Voščilnica je sicer sila preprosta, saj sem želela, da so v ospredju vzorci.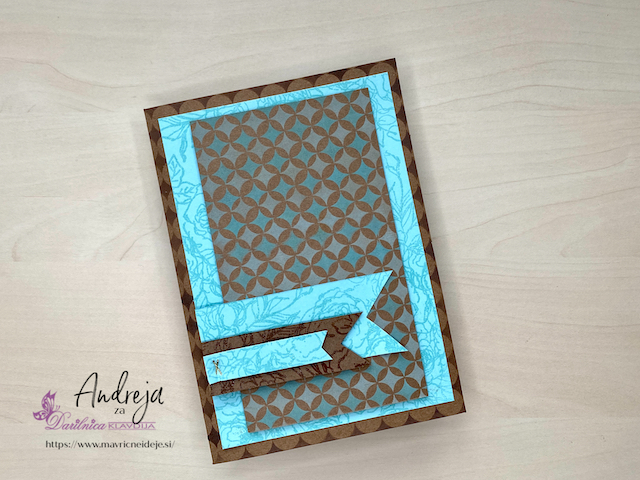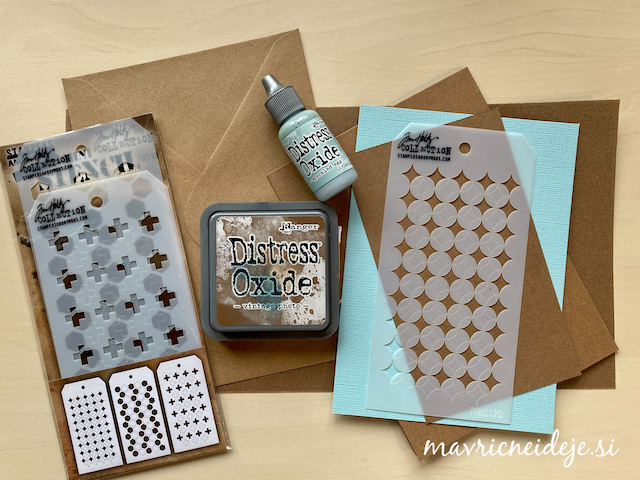 Material in pripomočki:
stencil Stampers Anonymous stencil THSMS#40 mini shifters
papir s teksturo rjav in moder
UK Craft osnova za voščilnico 5×7 inch, craft
rezalnik papirja
embossing blazinica – Ranger
embossing prah – WOW! clear matt dull
antistatični prah
akrilni blok
štampiljka – floral outline
DistressOxide ink: vintage photo, walnut stain, salvaged patina, crackled egg
3d obojestranski lepilni trak in tekoče lepilo
škarje, pinceta
Vabim vas k Gogi in Romani, ki bosta v tem mesecu prav tako ustvarjali s Stampers Anonymous pripomočki.
Hvala za ogled in komentarje.
Stampers Anonymous
"Family owned for more than 109 years, we have been designing, creating and manufacturing rubber stamps right here in the USA. Our studio in Cleveland, Ohio is our home base for sales and manufacturing. Our skilled team works hard each day to give you quick service and one stop shopping at a fair price.
We work with the biggest names in the crafting industry to bring you a vast array of distinctive rubber stamps, stencils, and other paper crafting products. Stampers Anonymous features the exclusive Tim Holtz Collection, which showcases Tim's unparalleled style and vintage flair. Explore our line of talented artists and their signature designs: Stampers Anonymous Classics, Dylusions by Dyan Reaveley, Studio 490 by Wendy Vecchi, the Dina Wakley Media Collection, and the Art of Brett Weldele.
We also carry a large selection of products from Ranger, Idea-ology, and Sizzix for nearly unlimited creativity in your scrapbooking and paper crafting creations."
Hvala za ogled in komentarje.