S štampiljko Colorado Craft Company Big & Bold, Sweetest Birthday sem v paper piecing tehniki ustvarila slastno voščilnico za Valentinovo. Izdelavo si lahko pogledate v FB Live posnetku.
FB Darilnica Klavdija – valentinova voščilnica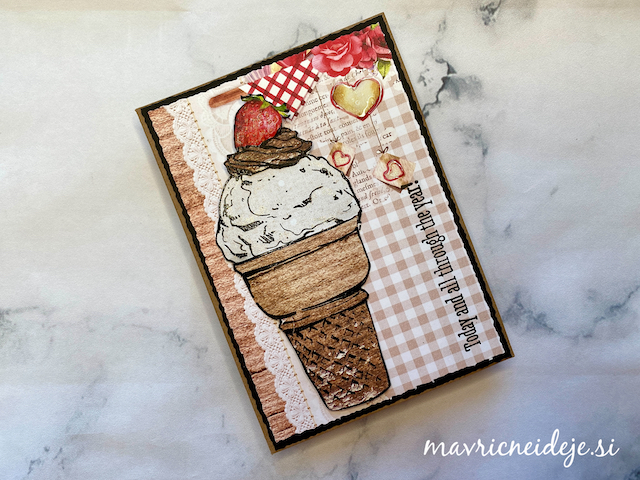 Štampiljko sem na LemonCraft potiskan papir (Delicious) odtisnila z Altenew črno blazinico in odtis embosirala s črnim embosing prahom.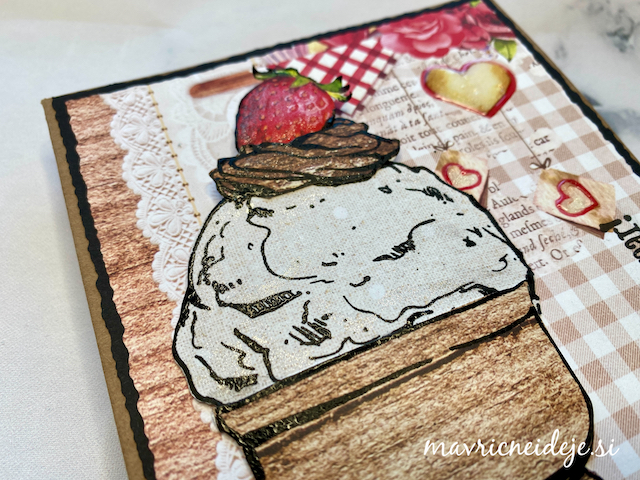 Posamezne dele motiva sem s škarjami (Tim Holtz) izrezala in s tekočim lepilom ponovno sestavila v celoto.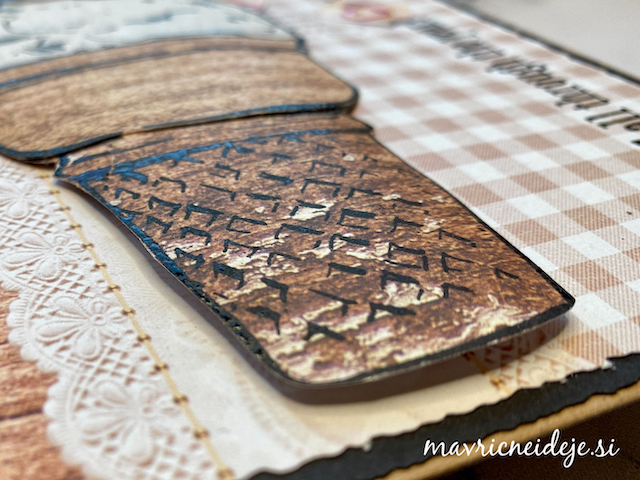 Sestavljen motiv sem s 3d lepilnim trakom namestila na voščilnico.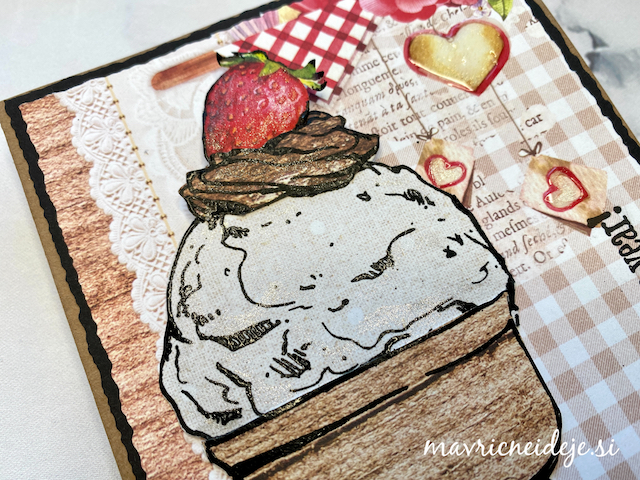 Detajle in srčke sem premazala z Wink Of Stella markerjem z bleščicami in Glossy accents premazom.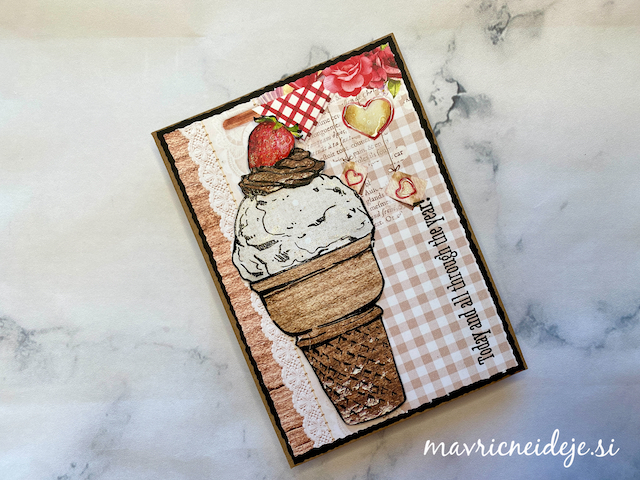 Material in pripomočki:

Colorado Craft Company Big & Bold, Sweetest Birthday
LemonCarft Delicious papir
UK Craft osnova za voščilnico
UK Craft črn 225g papir
Altenew črna blazinica za odtise
Embosing prah, črn
antistatični prah
grelna naprava, podganca
škarje, svinčnik
rezalnik papirja raven rob
giljotina Tim Holz Deckle Trimmer – valovit rob
Wink of Stella marker z bleščicami
Glossy accents
lepilo, tekoče in 3d lepilni trak
Hvala za ogled in komentarje.