Po ogledu napovednika za sponladanskih novosti Najlepši par sem se spomila, da imam štampiljko in rezalno šablono Magnolija in izdelala spomladansko voščilnico.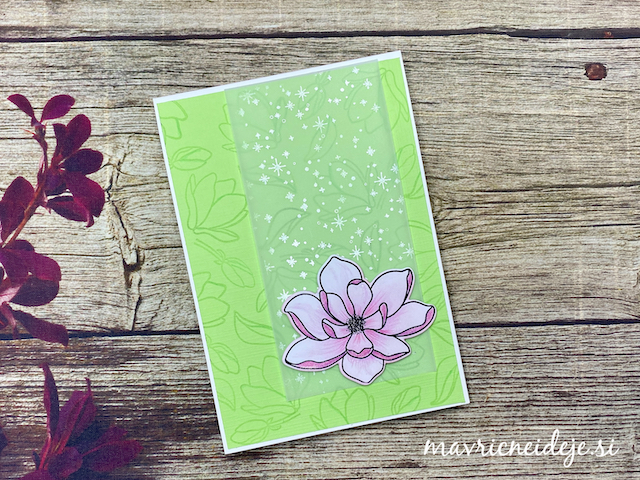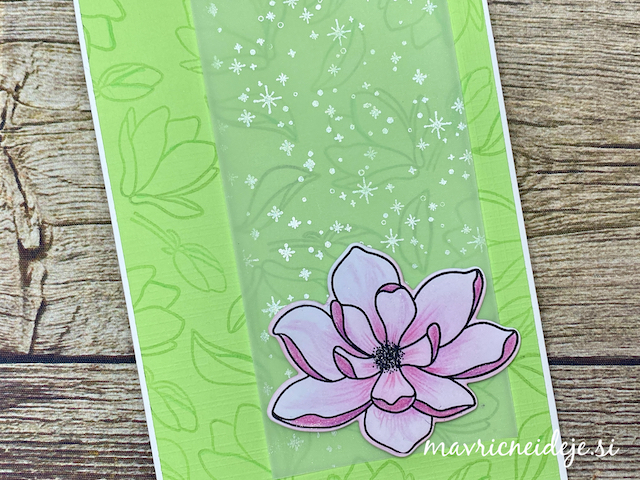 Na svetlo zelen papir sem z WersaMark embosing blazinico odtisnila manjše cvetke in listke iz seta Magnolija. Tako sem dobila nežen vzotec – watermark odtis. Medtem, ko se je odtis sušil sem s Polychromos barvicami pobarvala večji cvet magnolije. Odtisi z embosing blazinico se sušijo zelo dolgo.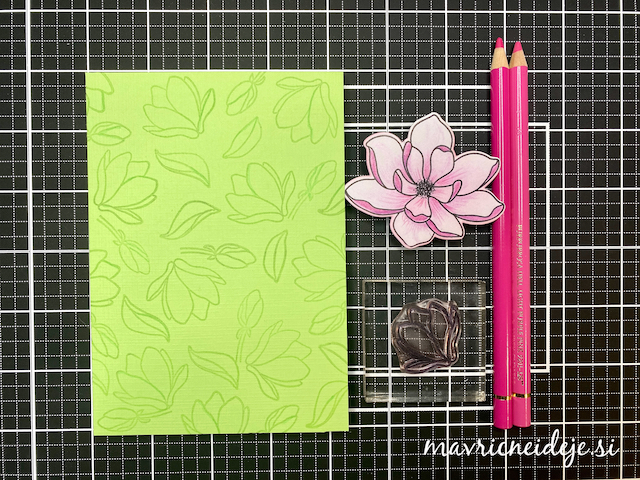 Na pavs papir sem z isto blazinico odtisnila drobne zvezdice in jih premazala s Perfect Perfect prahcem.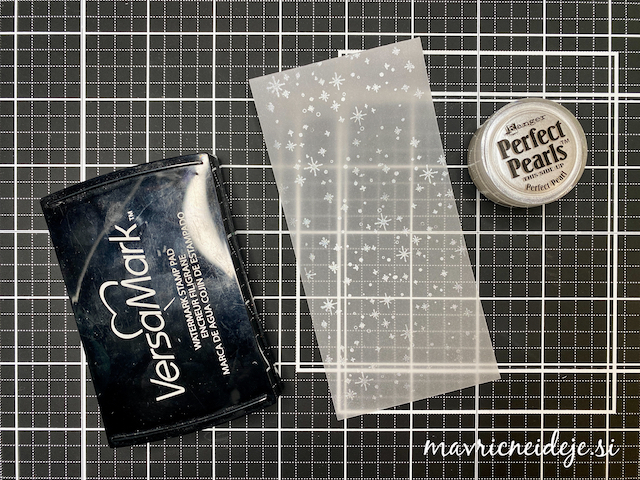 Tudi cvet magnolije se malo blešči, saj sem dodala Wink Of Stella marker z bleščicami.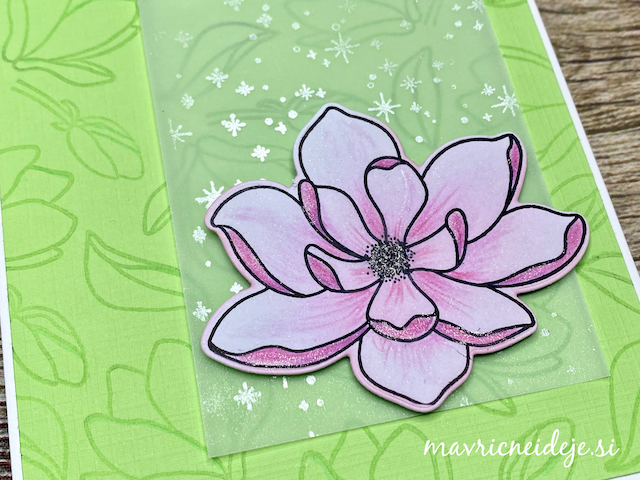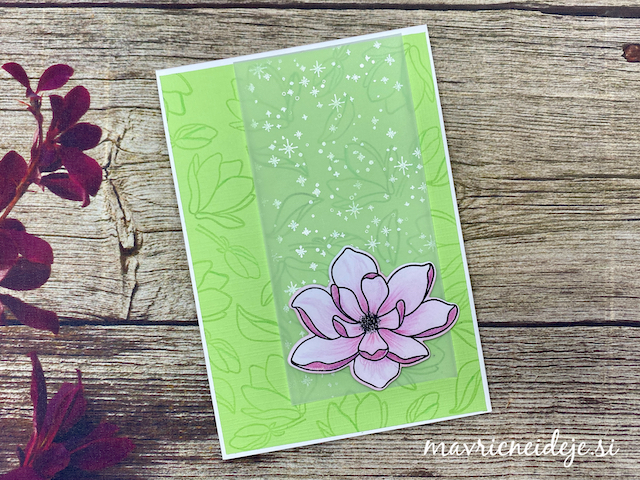 Material in pripomočki Darilnica Klavdija

http://www.darilnica-klavdija.si
zelen papir
bel papir za odtise
pavs papir
embosing blazinica – WersaMark
suhe barvice – Polychromos
črna blazinica za odtis – Nuvo
Wink Of Stella marker z bleščicami
Perfect Pearls prah
osnova za voščilnico
rezalnik papirja, škarje
tekoče in oboljestransko 3d lepilo v traku
Hvala za ogled in komentarje.
Najlepši Par: Galerija meseca januarja