Colorado Craft Company sem spoznala preko oblikovalke Anita Jeram, ki je meni zelo ljuba ilustratorka. Njene ilustracije so čudovito nežne, liki s pozicijo telesa izražajo neverjetna čustva. Prvič sem jih videla v knjigi A veš, koliko te imam rad? To je britanska knjiga za otroke, ki jo je napisal Sam McBratney, ilustrirala pa jo je Anita Jeram. Izšla je leta 1994.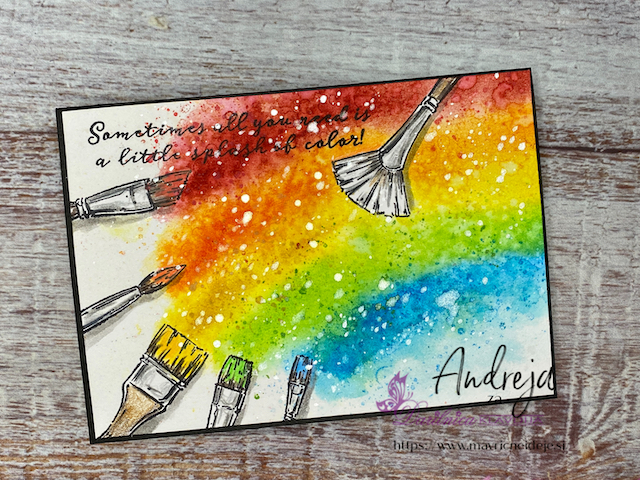 Zajčke, miške in podobne puhce sem že večkrat uporabila na voščilnicah, zato sem tokrat izbrala štampiljko čopičev: Big & Bold ~ Color My World.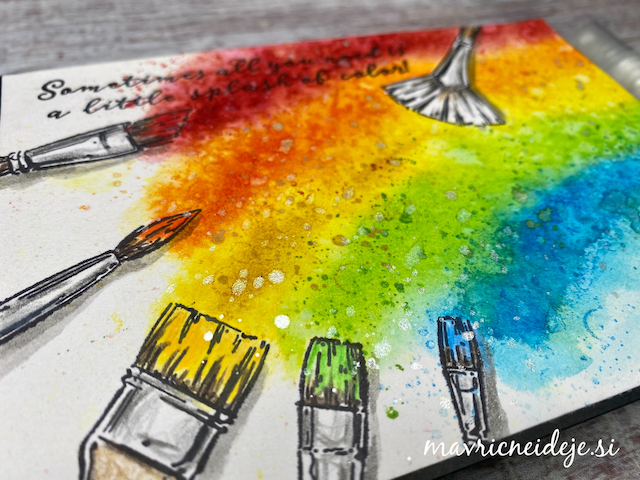 Z vododporno črno blazinico sem odtisnila motive na akvarelni papir in na navaden post-it listič, slednje odtise sem izrezala s škarjami in jih uporabila za maskiranje.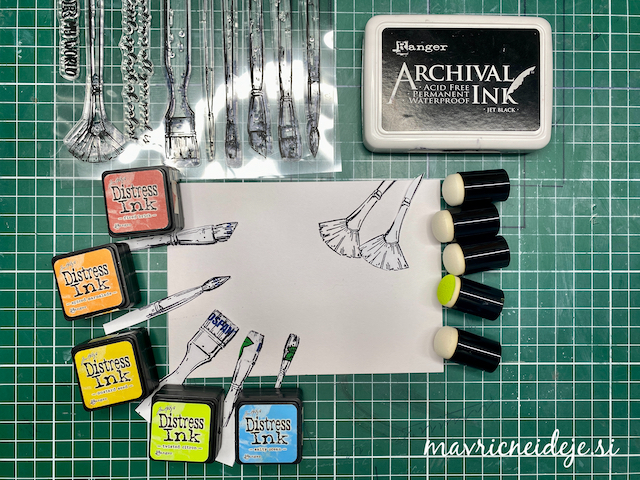 Preko mask sem z mini aplikatorji nanesla distress inke v barvi mavrice.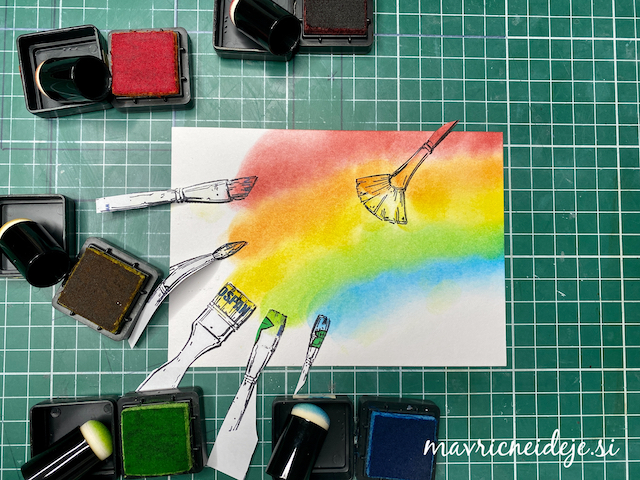 S splstter čopičem sem naredila veliko vodnih kapljic, da so se barve lepo zdužile in prelile med sabo.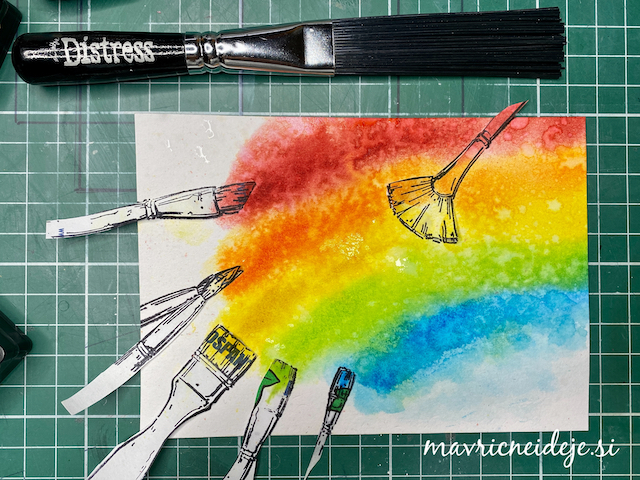 Ko je bila barva suha sem odstranila maske.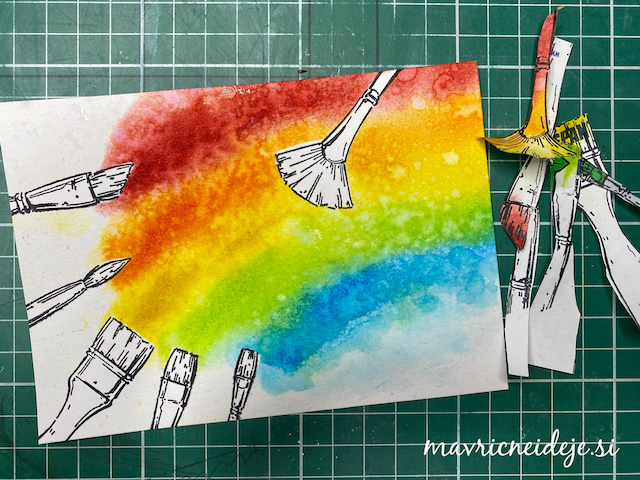 S suhimi barvicami sem pobarvala motive – čopiče.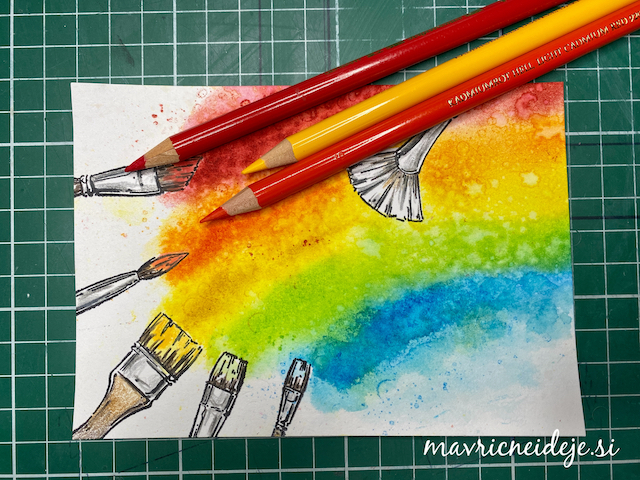 Perfect Pearls biserni prah sem z vodo pomešala v mini nister pršilki in to pokapljala po papirju.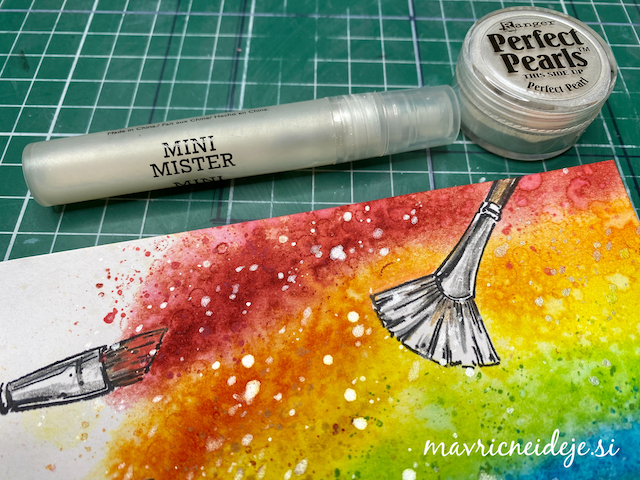 S sivo barvo sem narisala sence.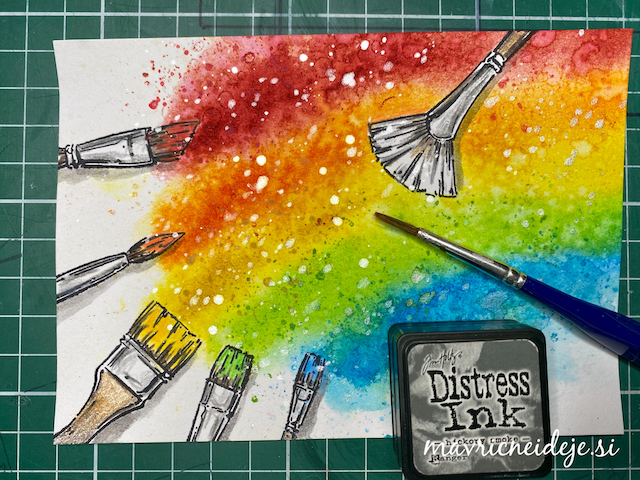 S črno blazinico sem odtisnila napis in za osnovo uporabila črno osnovo, ki je lepo povezala odtise in mavrične barve.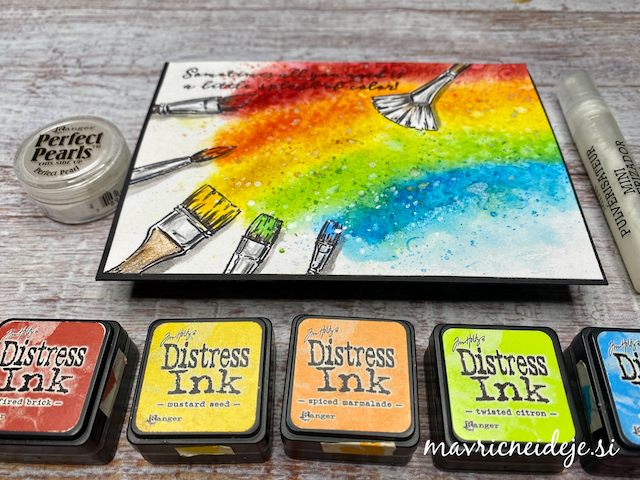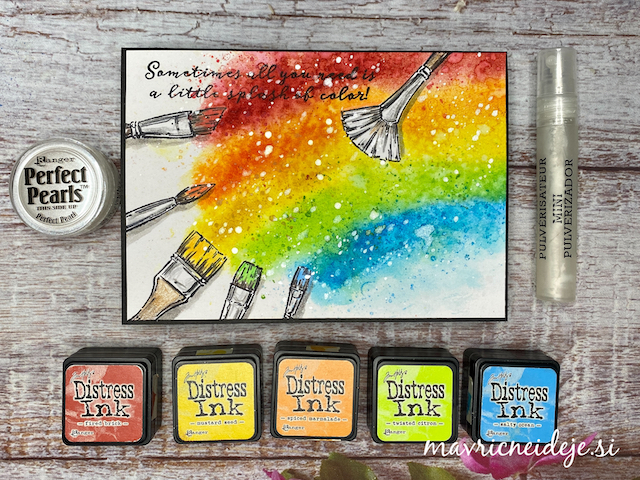 Štampiljka Color My World
Distress inki
Mini aplikatorji za inke
Čopič navaden, Distress Splatter
Florence akvarelni papir
črna osnova za voščilnico
Perfect Pearls prah in pršilka mimi mister z vodo
suhe barvice
Ranger archival Ink črna blazinica
akrilni blok
Vabim vas k Gogi in Romani, ki bosta v tem mesecu prav tako ustvarjali z Colorado Craft Company pripomočki.
Ves material nadete v

Hvala za ogled in komentarje.