Sandy Allnock me je navdušila nad alkoholnimi markerji, sedaj pa se je moja radovednost usmerila tudi na akvarelne tehnike. Rdeča nit njenih inštrukcij je, naj se namesto z detajli ukvarjamo z ustvarjanjem celotnega vtisa. Meni je ta princip zelo blizu, ker sem pri nekaterih stvareh zelo nepotrpežljiva in se ne vidim v večurnem risanju posameznih listkov ali dlačic. Umetnike, ki to obvladajo zato res cenim.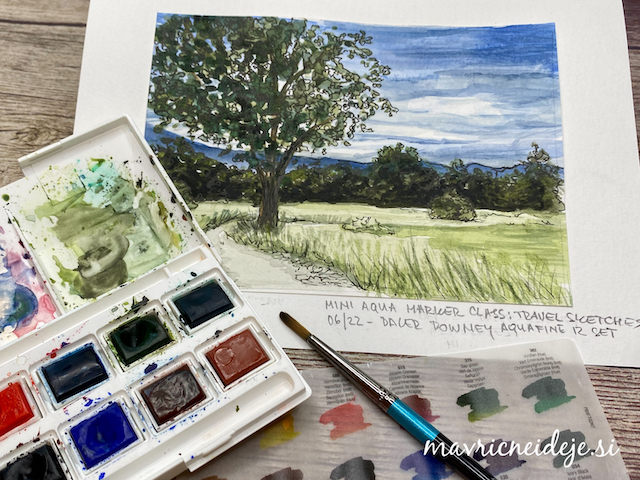 Art-clasess: Mini Aqua Marker Class: Travel Sketches tečaj me je tako navdušil, da sem se lotila ustvarjanja pokrajine namesto z akvarelnimi markerji kar z mini setom akvarelnih barvic, s samo enim čopičem, brez štampiljk, na navadnem akvarelnem papirju. Nekaj osnovnih potez sem naredila s svinčnikom nato pa nadaljevala z barvanjem.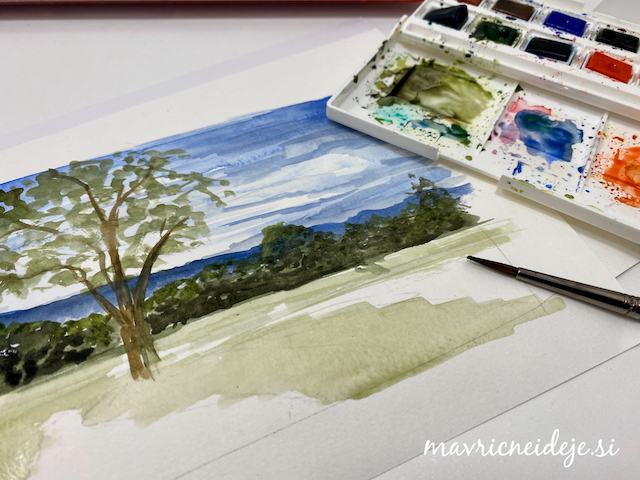 S črnim markerjem sem načečkala detajle. Ta del je kot nekakšna meditacija, saj samo slediš oblikam, ki so jih ustvarile barve in voda in najbolje je, da zraven nič ne razmišljaš.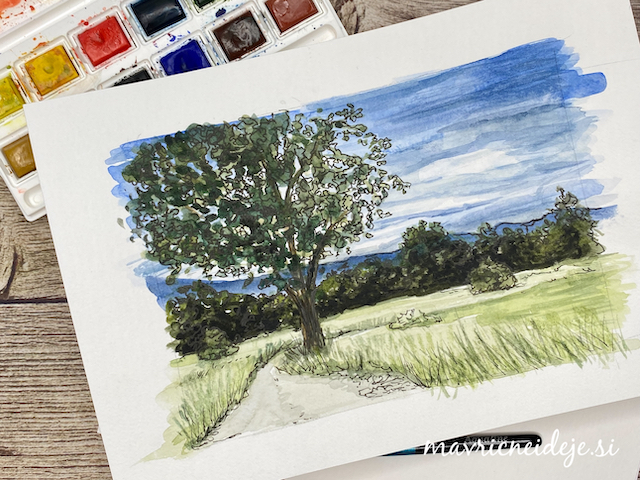 S končnim izdelkom sem zadovoljna ravno toliko, da sem veselim nadaljevanja.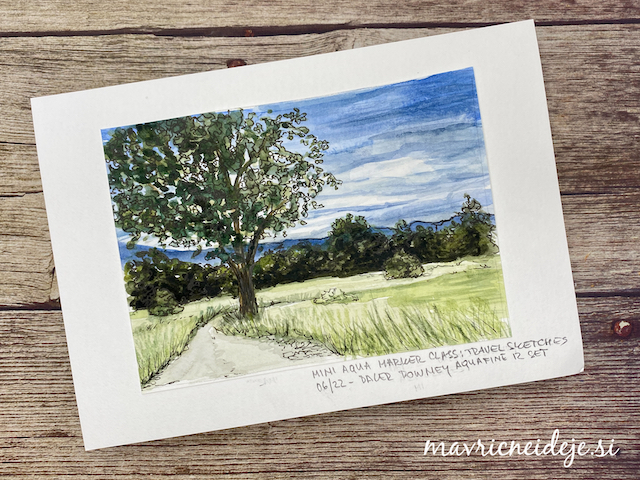 To pa je inspiracijska fotka z jutranjega sprehoda.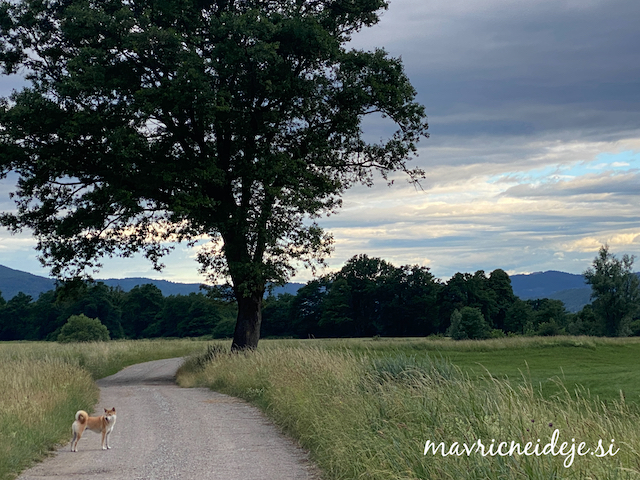 Art-clasess: Mini Aqua Marker Class: Travel Sketches
Material in pripomočki:

akvarelni papir
akvarelne barve
čopiči