Pozdravljeni v sobotno jutro, čas je za nov barvni izziv: bela in modra.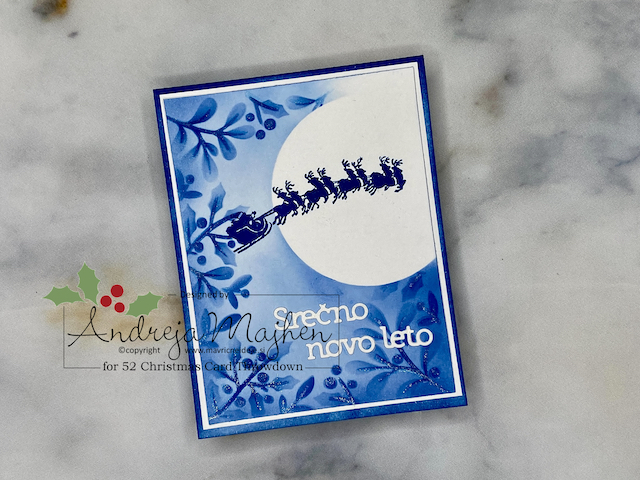 Za to voščilnico sem uporabila le bel papir in eno modro barvo.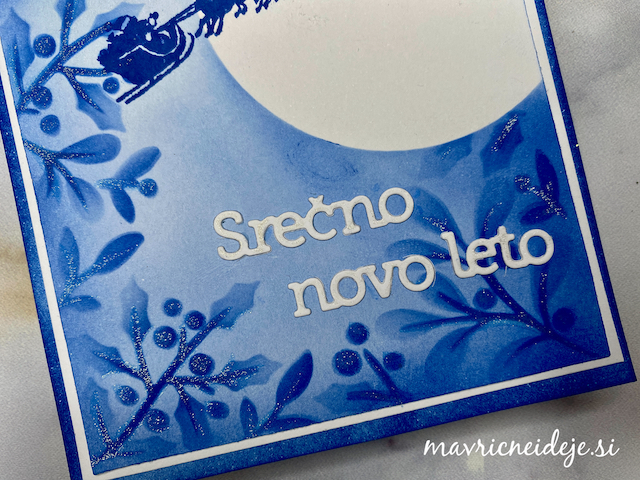 Najprej sem na papir položila masko za luno, nato pa preko stencil šablon zelenja nanašala Distress Oxide Prize Ribbon barvno blazinico. za nežne nanose sem uporabila čopič, za močnejše pa aplikator z gobico.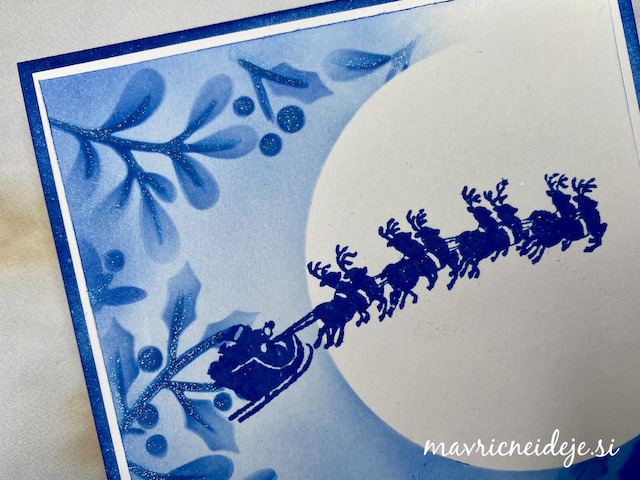 Motiv sem odtisnila z Distress Ink Prize Ribbon in dodala še napis, ki je izrez iz belega papirja. Posamezne vejice sem premazala z Wink of Stella bleščečim markerjem.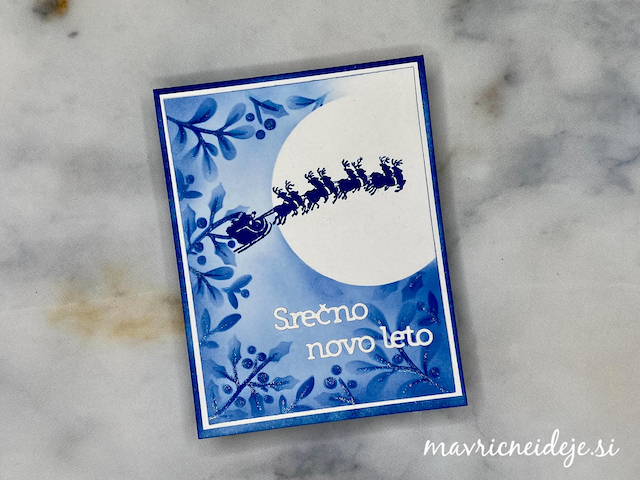 Vabljeni k sodelovanju, svoje izdelke nam pokažite na tej povezavi.
Material in pripomočki:
bela osnova za voščilnico
bela papir – UK CRAFT recikliran
Distress Oxide Prize Ribbon, Distress Ink Prize Ribbon
stencil šablone
aplikator z gobico, čopič
Wink of Stella marker z bleščicami
rezalna šablona – napis Najlepši Par
lepilo, rezalnik papirja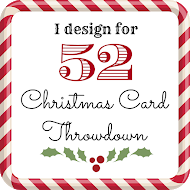 Hvala za ogled in komentarje