Ozadje za to voščilnico sem izdela po navodilih Tim Holtza, ki je pokazal, kako se lahko uporabi Distrss Oxide na Glossy papirju.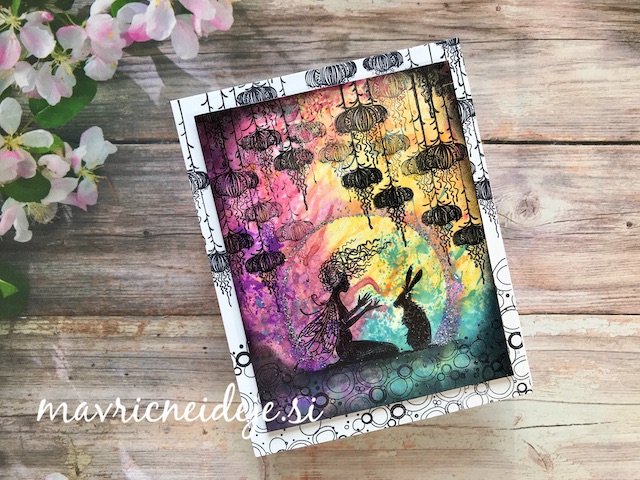 To je papir, ki je v osnovi namenjen alkoholnim tušem. Oxide se nanaša s tapkanjem, vsako plast je potrebno dobro posušiti. Na koncu pa sem vse premazala s Distress Glaze, ki ustvari zaščitno plast, da se Oxidi ne zbrišejo.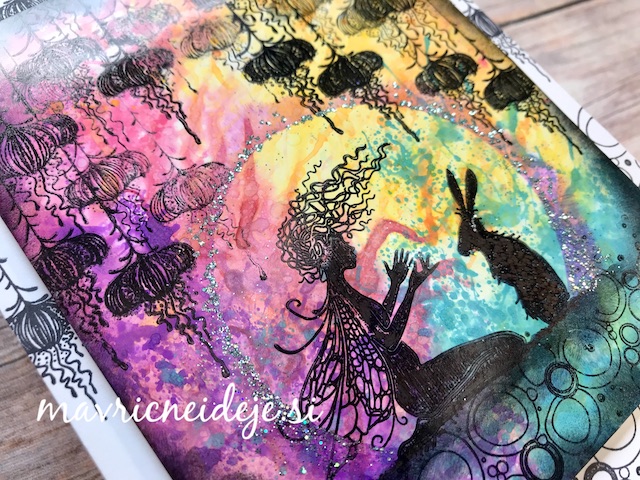 Odtise sem naredila z Staze On črno blazinico in dodala bleščice.
Ves material najdete v