Prvi oktoberski izziv se glasi: izdelajte karkoli v pravi rožnati barvi z dodatkom bleščic.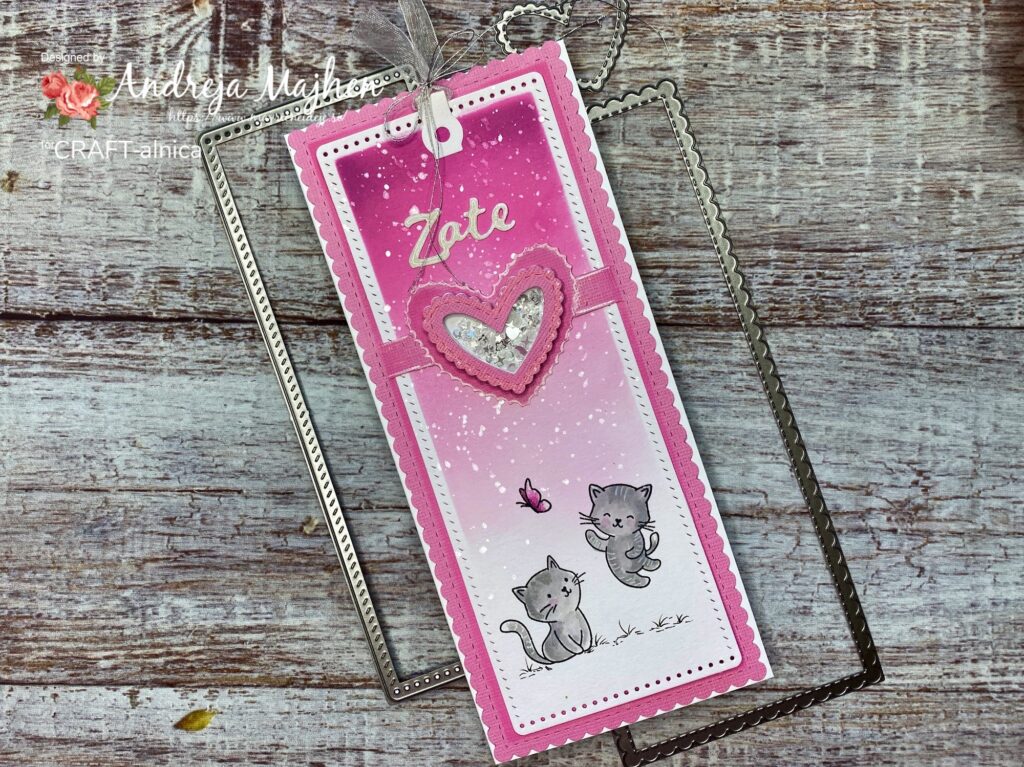 Izdelala sem DL voščilnico, ki je hkrati tag-knjižno kazalo. Uporabila sem izključno rezalne šablone in štampiljke Najlepši Par.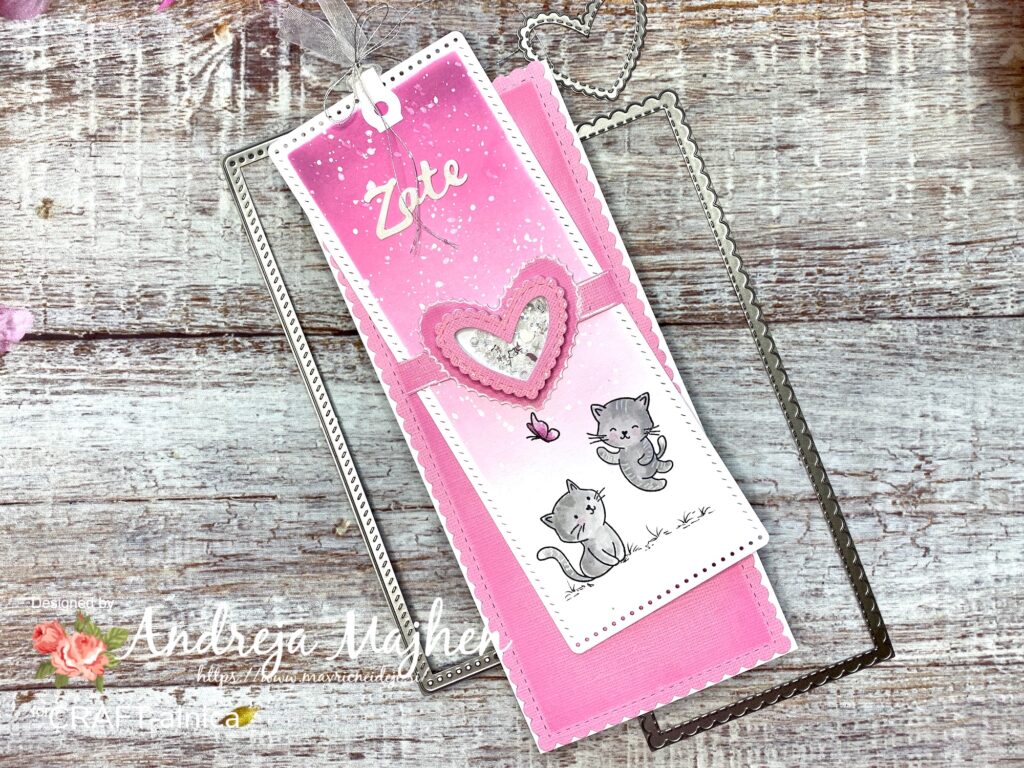 Večji pravokotnik sem izrezala iz roza papirja s teksturo in ga kar preko rezalne šablone osenčila z Distress Oxide Picked Raspberry blazinico.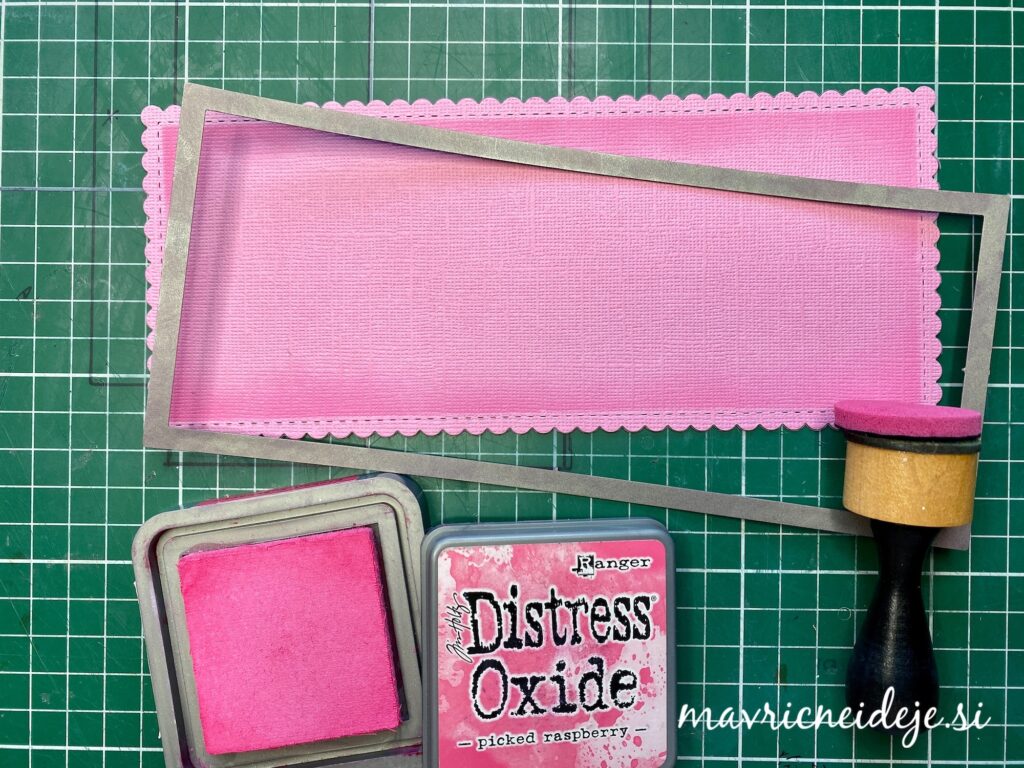 Tudi manjši pravokotnik sem senčila preko rezalne šablone.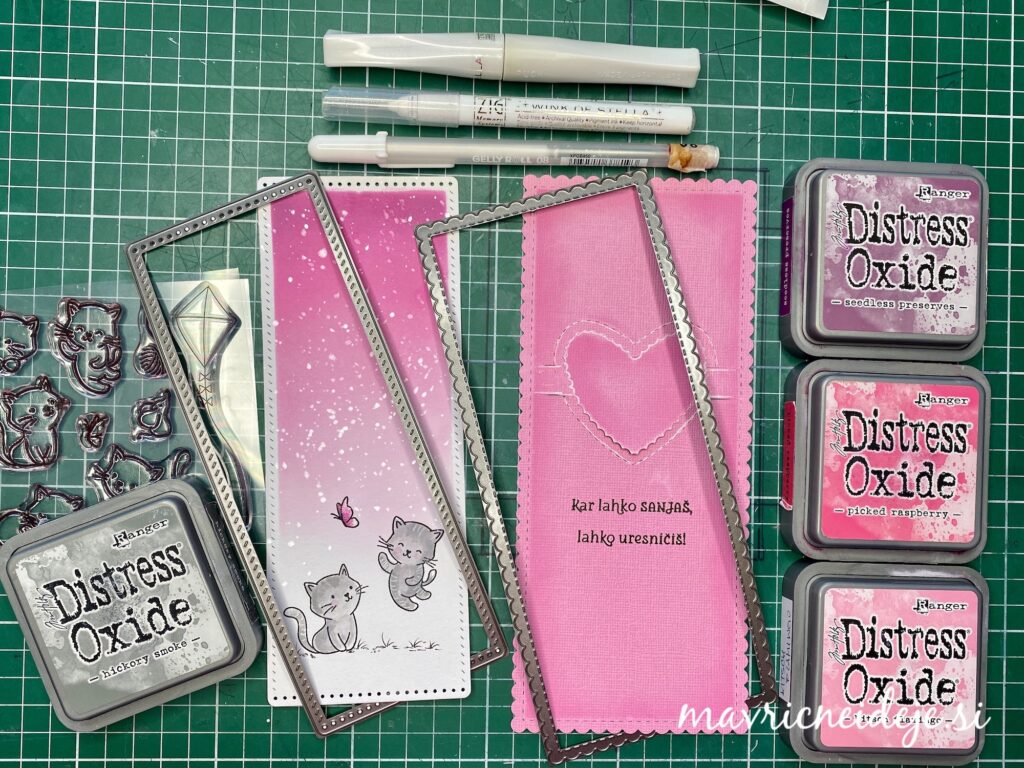 V večji pravokotnik sem naredila delni izrez srca in mu z nožkom (skalpel) naredila podaljška levo in desno. Robove sem poudarila z belim markerjem.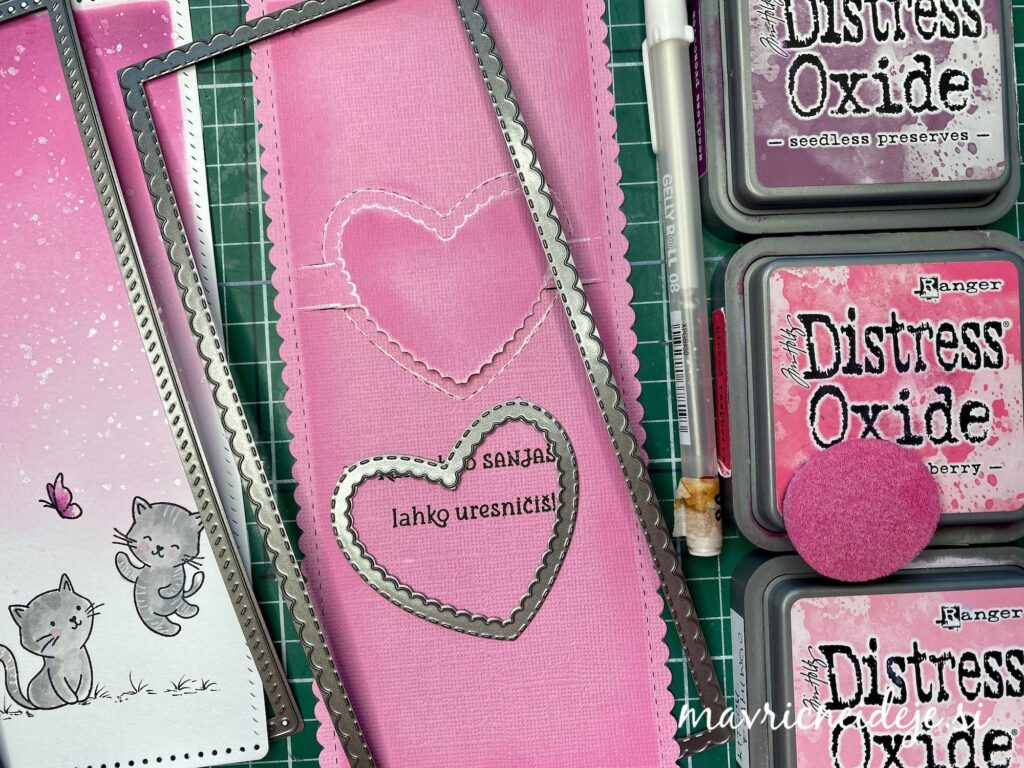 Na ozadje sem našpricala Perfect Pearls v vodi in odtise muck pobarvala z Distress Oxide Hickory Smoke blazinico.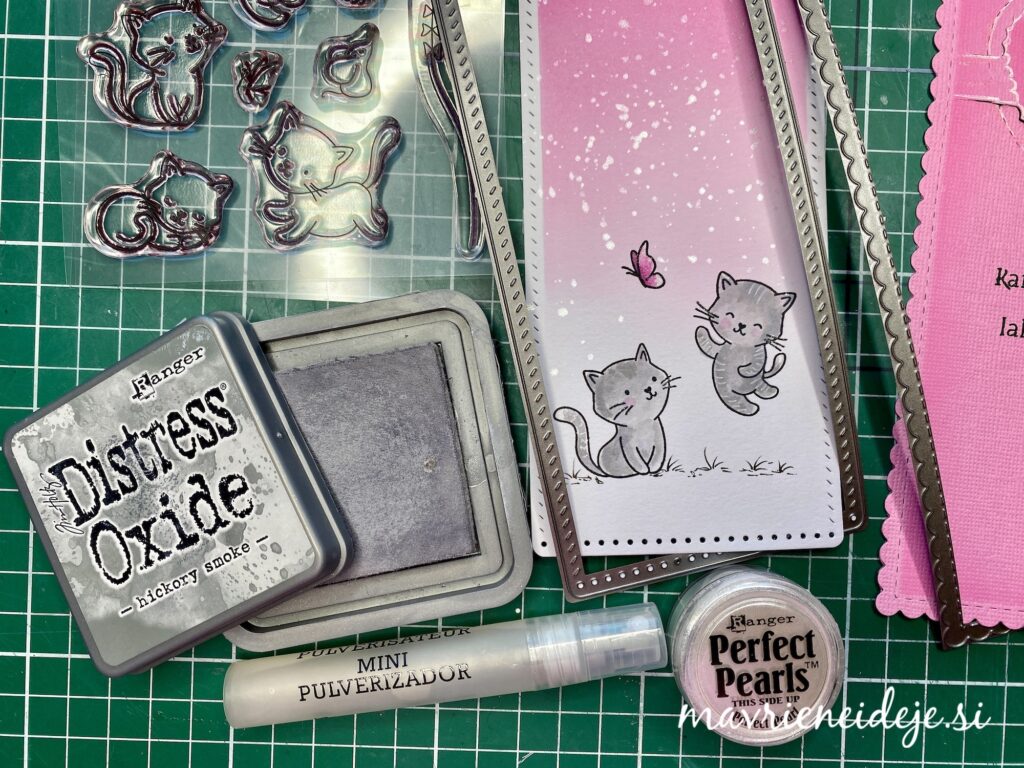 Na večji pravokotnik sem lepilo previdno nanesla le okoli izreza in nalepila na belo osnovo za voščilnico.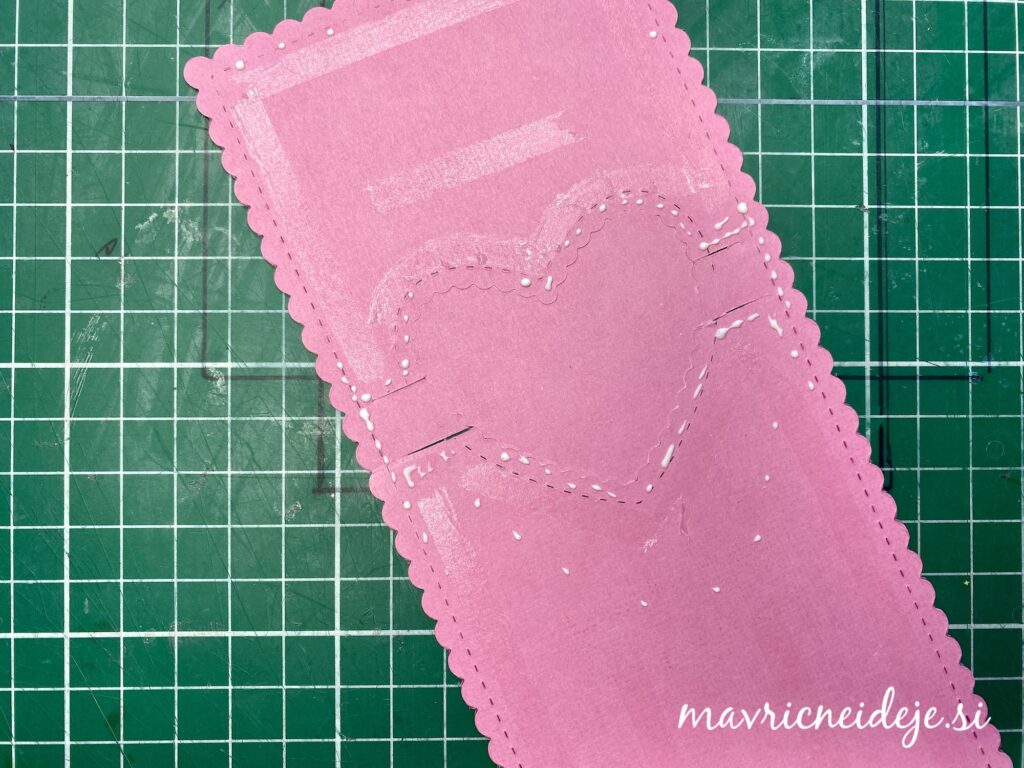 Izdelala sem drobno tresočko v obliki srca. Izrez "zate" sem premazala z bleščečim markerjem Wink of Steella in dodala Glossy accents.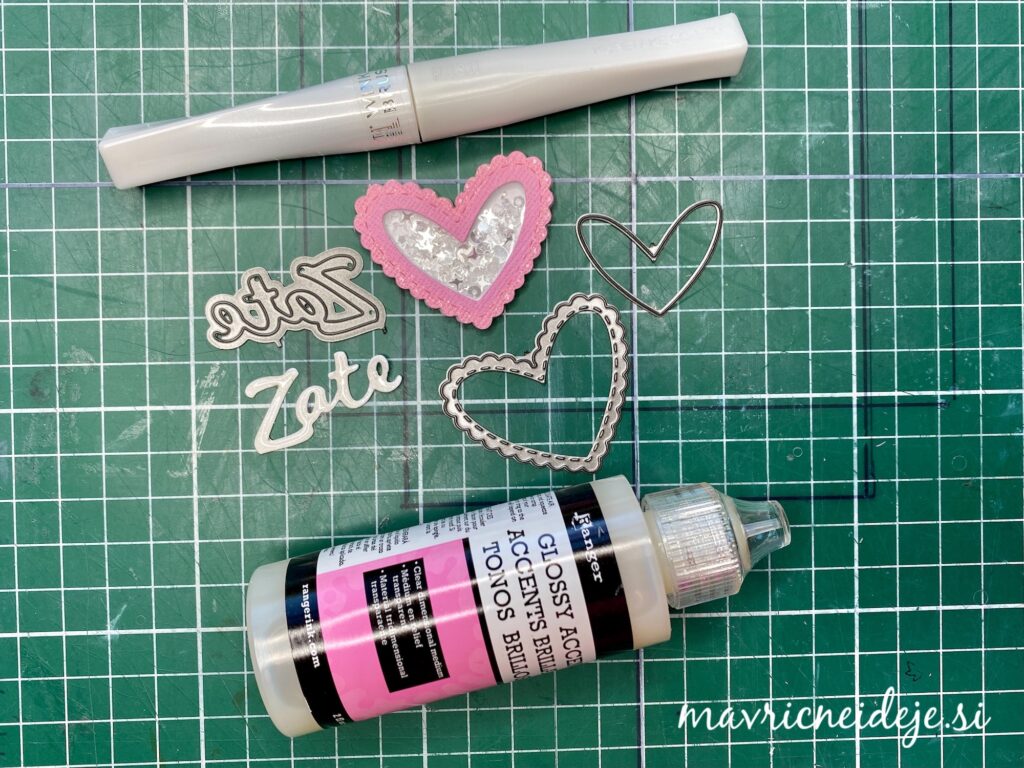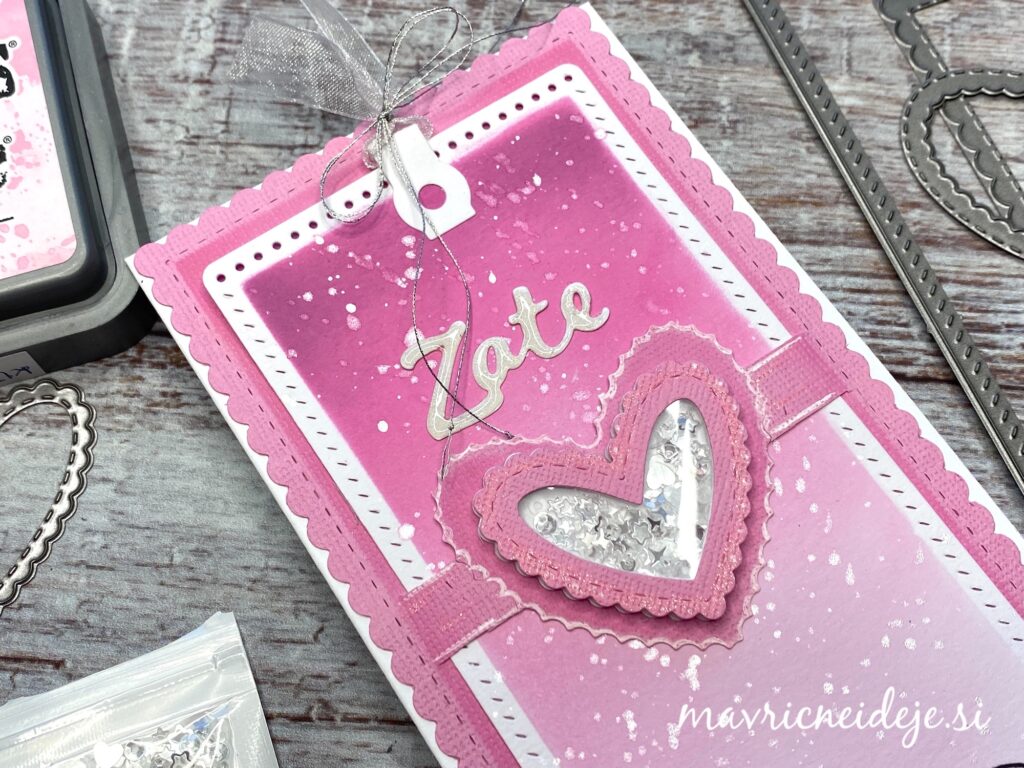 Manjši pravokotmik sem vstavila v pripravljen izrez.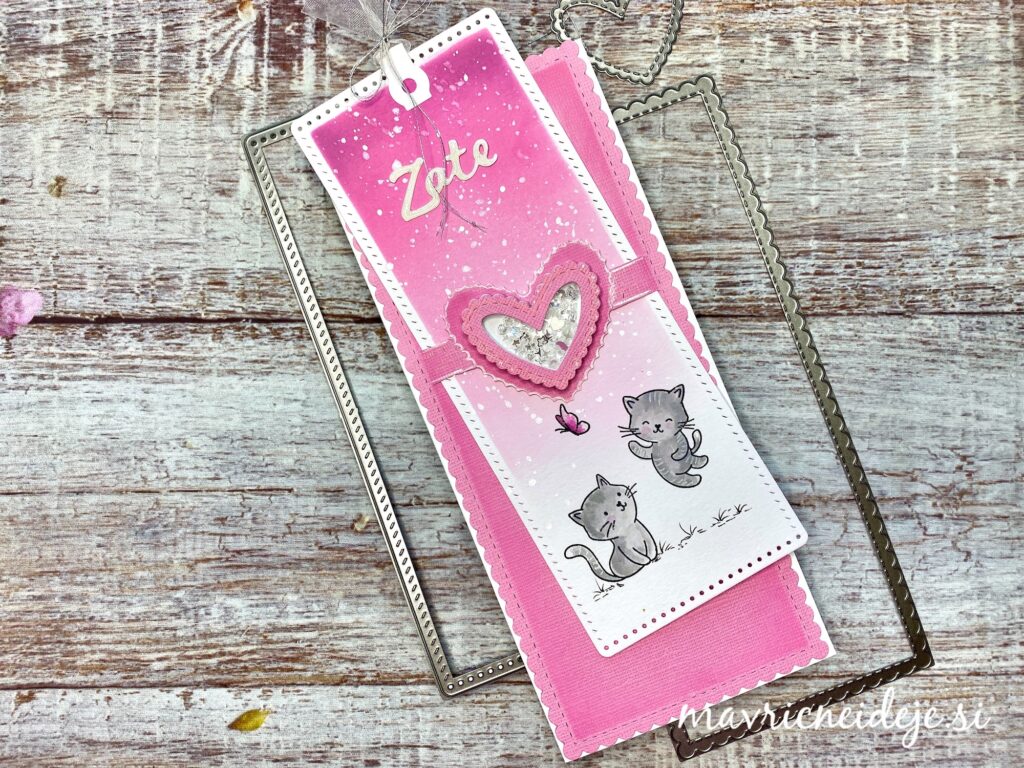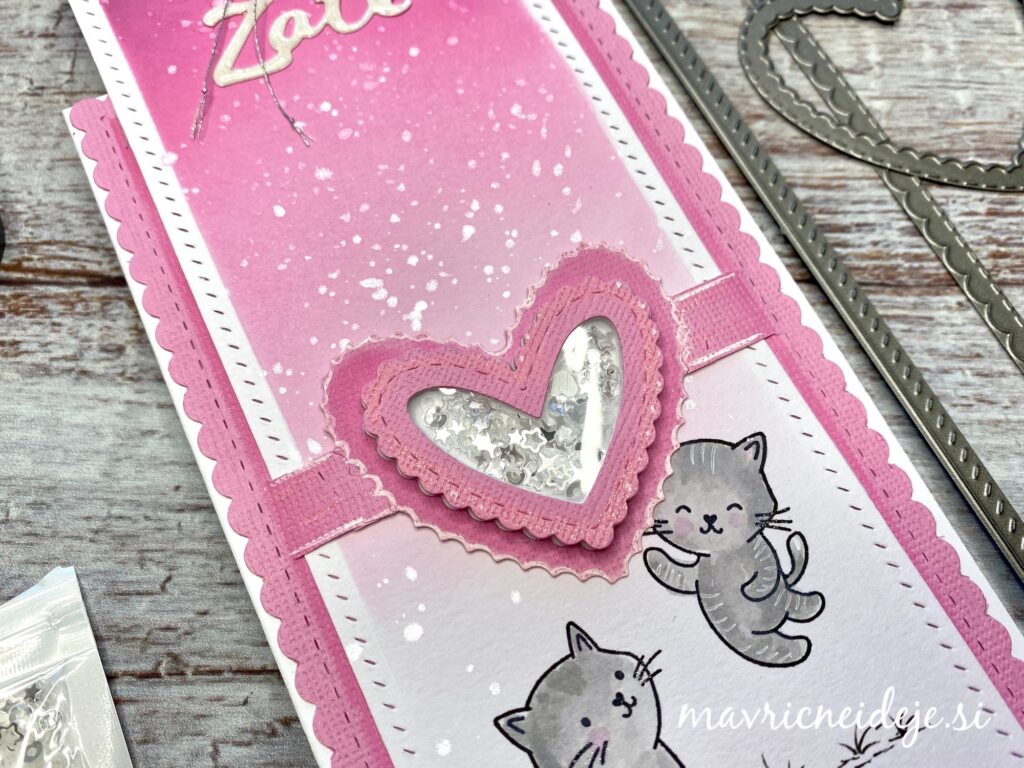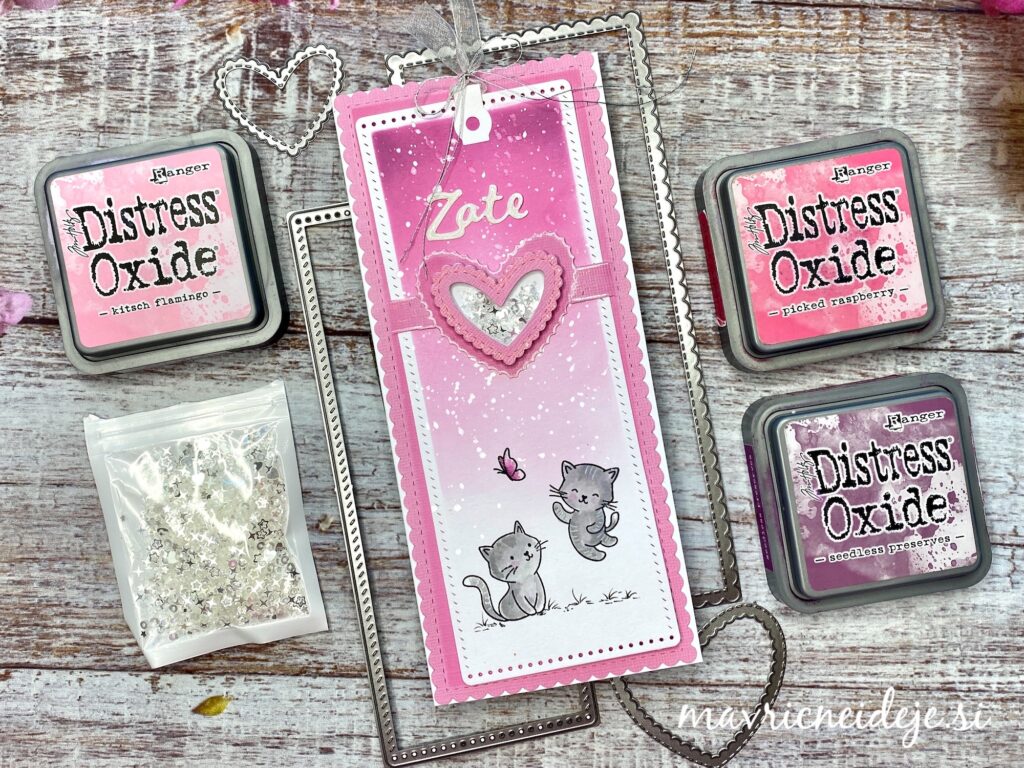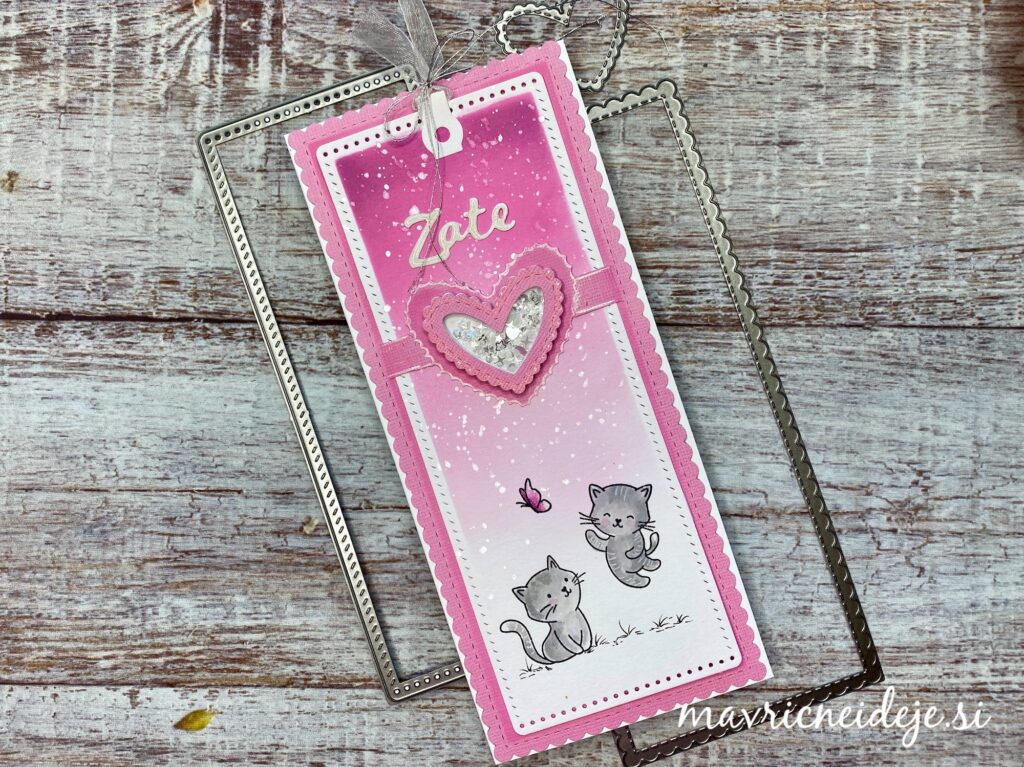 Prav ponosne smo, kako lepo se je naše sodelovanje z Evropa Donna prijelo med vami.
Tina iz Najlepšega para je tudi letošnje leto sponzor oktoberskih izziviv v Craft-alnici in bo od vsake prijavljene in poslane voščilnice donirala v sklad Europa Donna en evro. Prispevala bo tudi dve nagradi za naključno izbrana izdelka.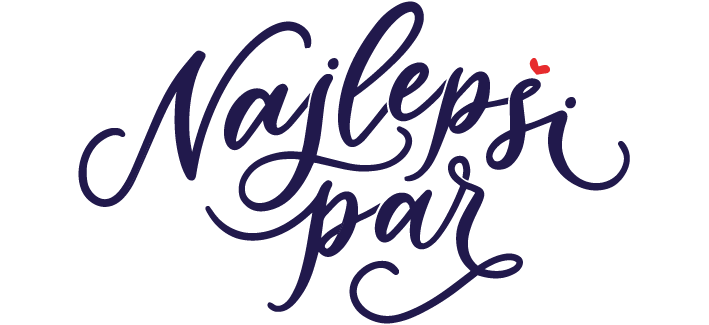 Pridružite se nam v dobrodelnem rožnatem mesecu. Voščilnice bomo zbirale do 5. novembra. Če se želite pridružiti, nam to sporočite na mail craft.alnica@gmail.com , dobile boste naslov, kam poslati svoje izdelke.
Z navdih poglejte k še k Tini iz Najlepšega para, gostujoči ustvarjalki Nataši,
ter Andreji L. in Lili, Pripravile so čudovite izdelke v rožnati barvi.
Hvala, za vse prijave in za poslane voščilnice.
Vesele bomo vaših prispevkov in komentarjev na blogu Craft-alnice in tudi na naših blogih.