Tretji izziv v juniju se glasi :
Izdelajte enoplastno voščilnico.
Nič dodatnih plasti! Kar pomeni, da ustvarjate direktno na osnovo za voščilnico.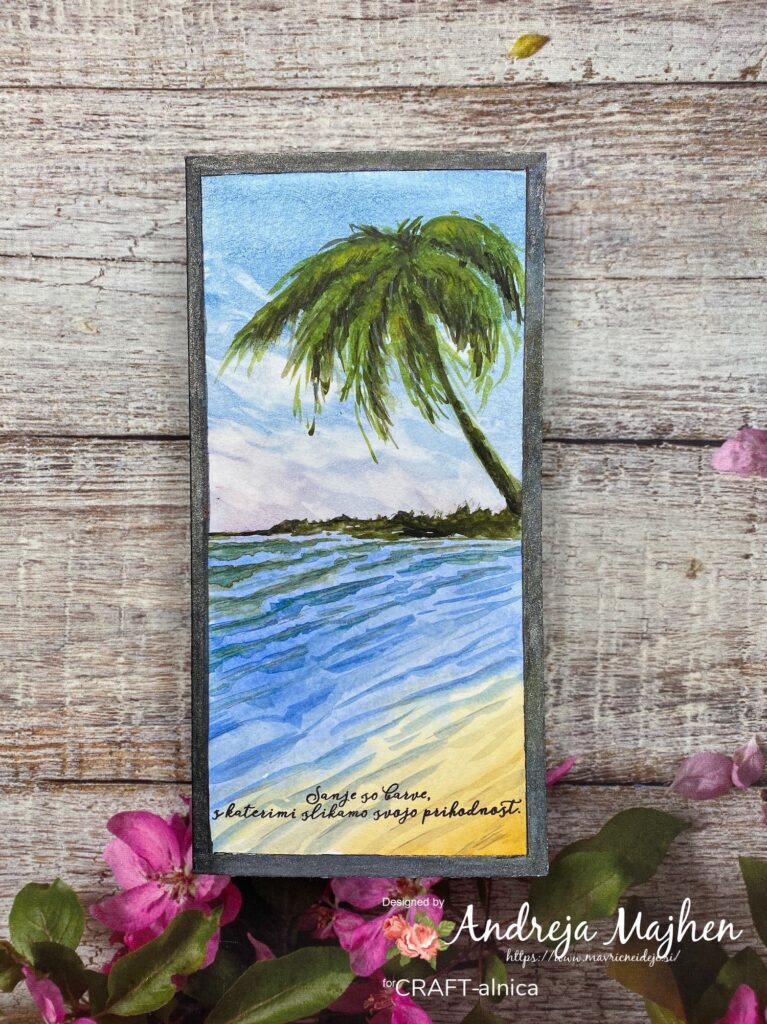 In ta Gogin izziv sem vzela dobesedno. Uporabila sem osnovo za voščilnico iz akvarelnega papirja, na katero sem z akvarelnimi barvami narisala morsko sceno, kot je to pokazala Sandy Allnock.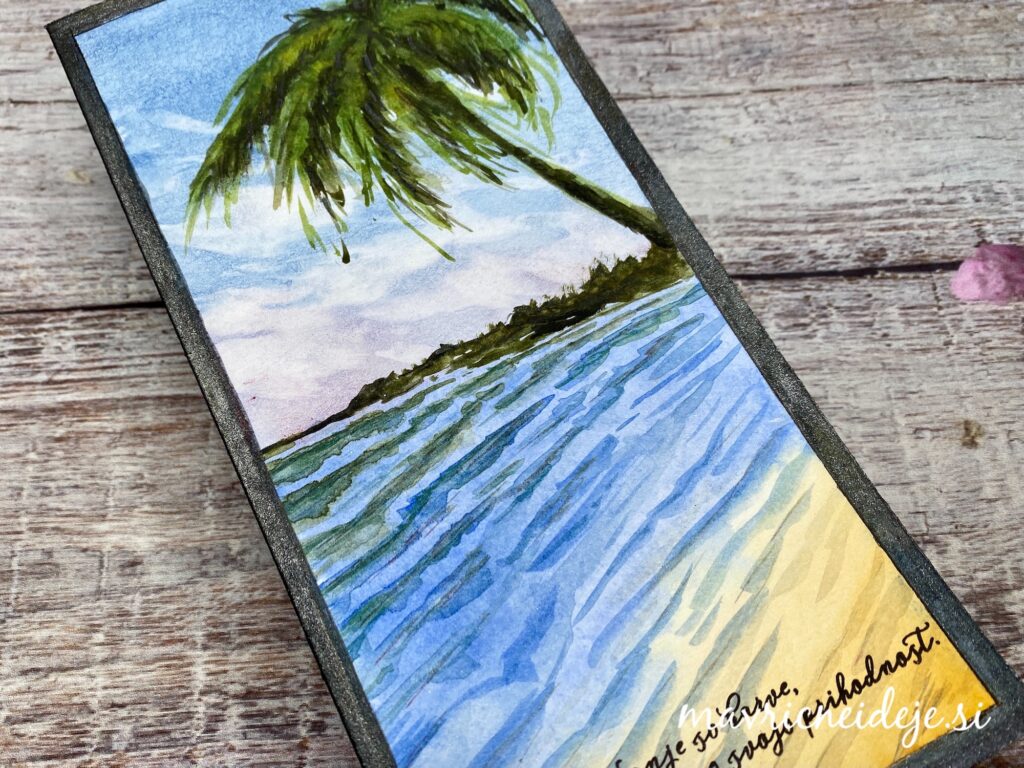 Robove voščilnice sem pred barvanjem zaščitila z maskirnim trakom, a mi je barva vseeno zatekla pod linijo. To sem po na svetu prijateljice Romane rešila tako, da sem prej bel rob z Lindy's Magical pigmentnim prahcem pobarvala na temno.
Lindy's Magical pigmentni prahci so sestavljeni iz več različnih pigmentnih delcev, kar se pri takšnem barvanju malce izgubi, ohranijo pa čudovit biseren lesk.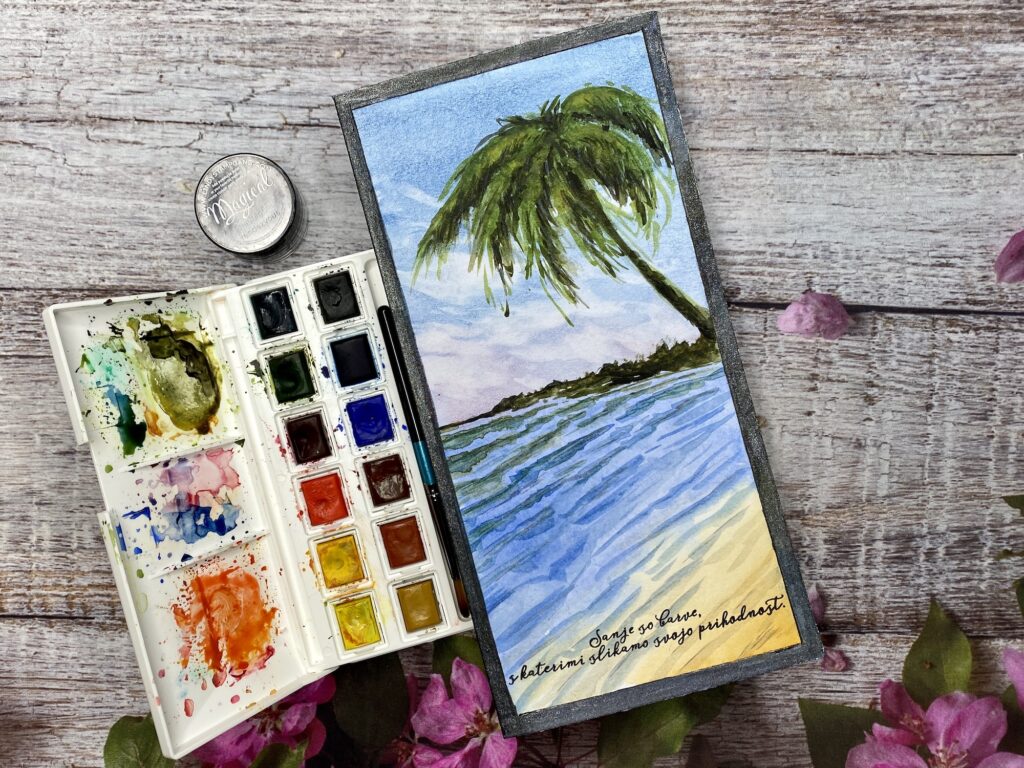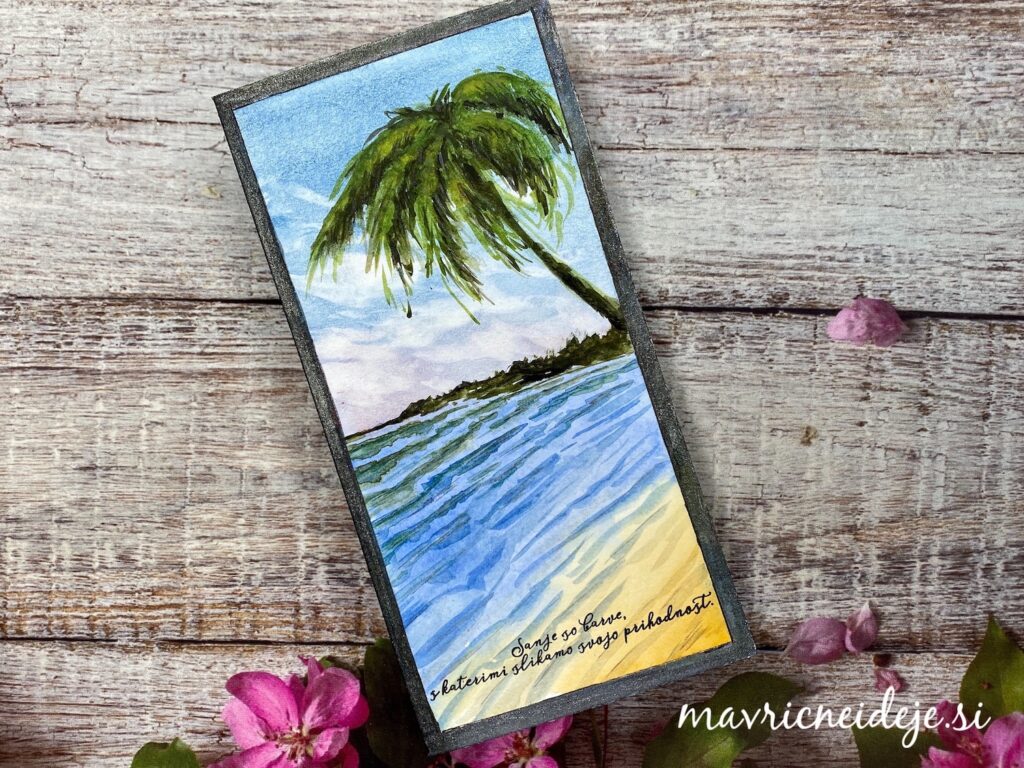 Sponzor izziva je Ustvarjalni dotik.
Vabim vas k Lili in Andreji in gostji Ma-Mi,Vesele bomo vaših prispevkov in komentarjev na blogu Craft-alnice in tudi na naših blogih.