Pozdravljeni v soborno jutro, ta teden se igramo tri v vrsto, saj praznične voščilnice ustvarjamo po sistemu tic-tac-toe. Iz tabele izberemo poševno, vodoravno ali napično linijo in uporabimo napisane elemante, ostalih pa ne.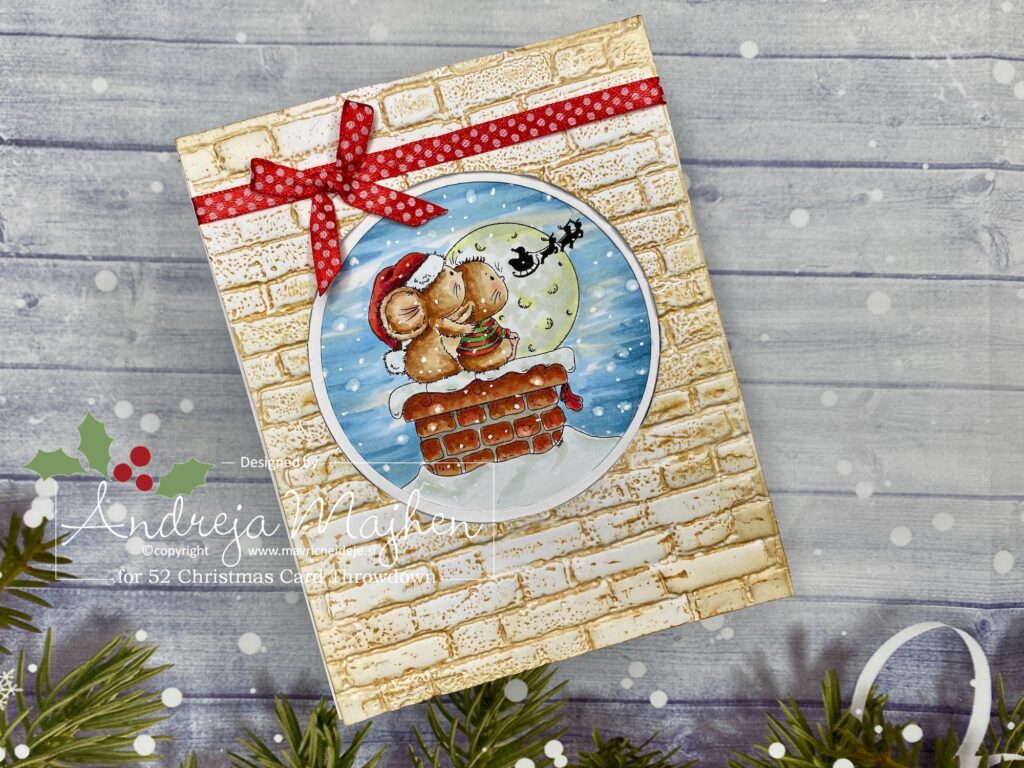 Izbrala sem desni stolpec: embossing, izrez in okrasni trakec.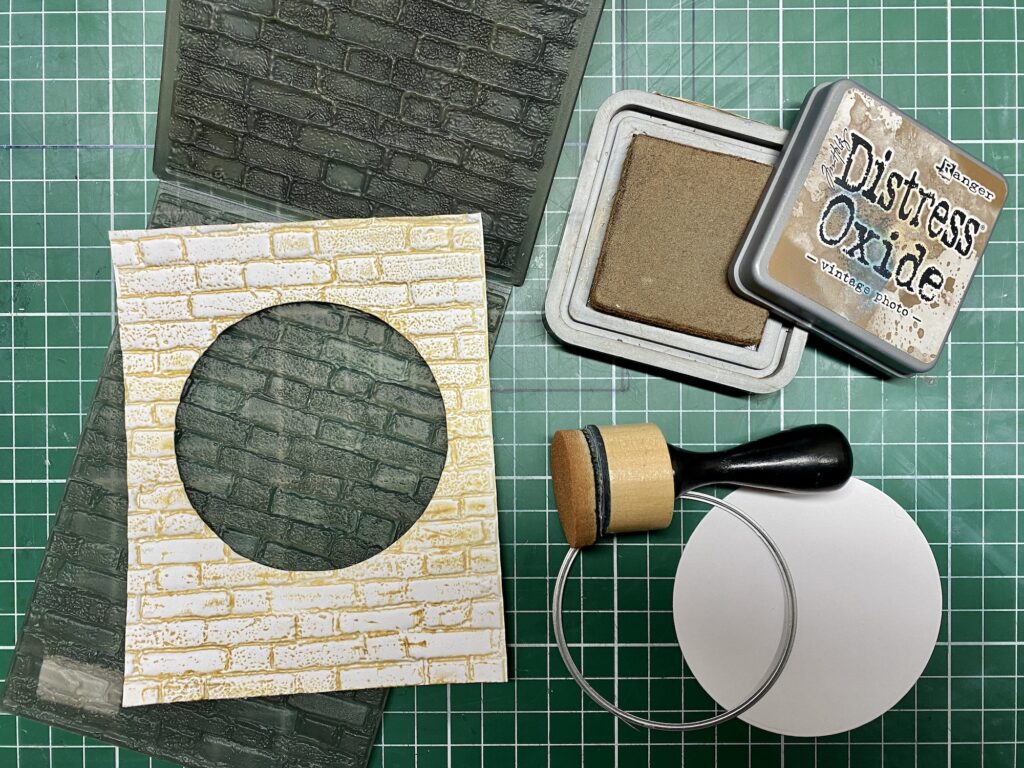 Najprej sem v bel papir izrezala okroglo odprtino, nato pa embosirno srajčko kar z aplikatorjem premazala z Distress Oxide blazinico in embosirala v Sizzix napravi. Tako sem dobila krasen izgled zidu.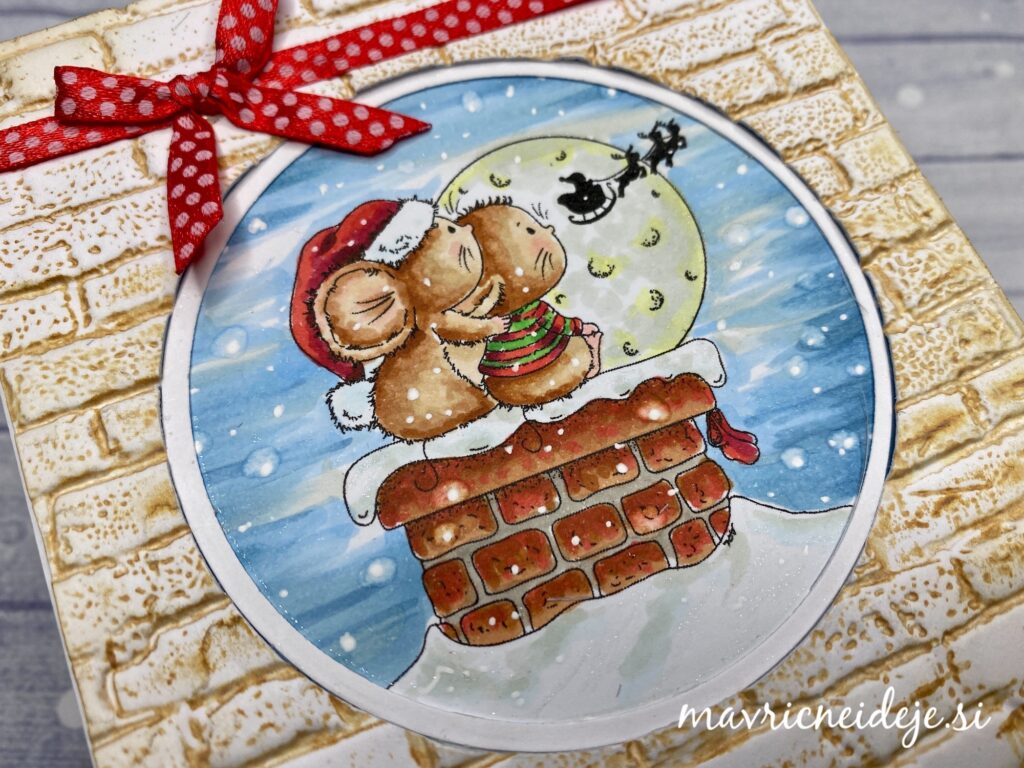 Digi Štampiljko The Magic of Christmas od Di's Digi Stamps sem sprintala na Color Copy 300g papir in pobarvala s Copic markerji. Sledilo je le še sestavljanje voščilnice.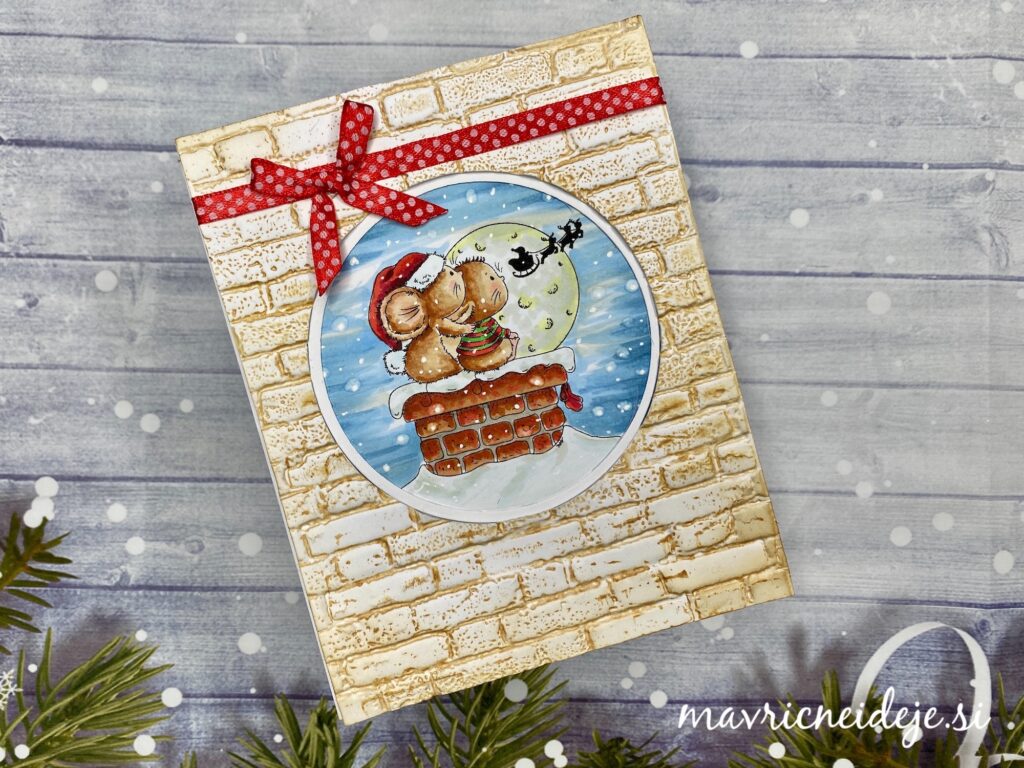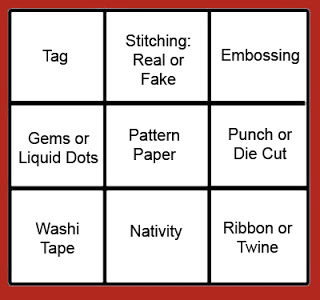 Vabljeni k sodelovanju, svoje izdelke nam pokažite na tej povezavi.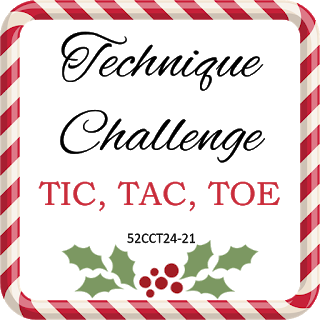 Ves material nadete v