Ustvarjanje scen je naslednje pogalvje pri AECP programu, kjer sem se naučila kar nekaj zanimivih trikov. Za domačo nalogo sem ustvarila pogled na jezero in gore. Uporabila sem Altenew mountain scene in clouds šabloni, različne distress oxide inke, napis iz seta Sentiment stripe in cvet iz seta Lotus.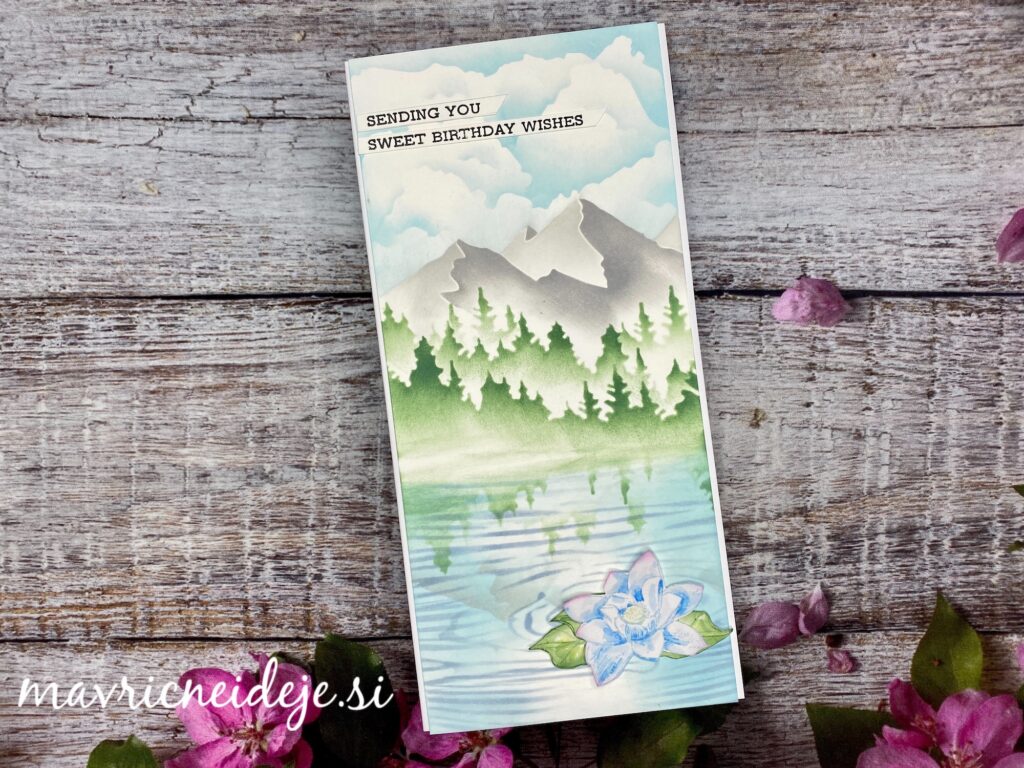 Najprej sem določila gozdno linijo, tu sem obarvala le vrhove, bela linija med drevesi spominja na meglice, ki se dvigajo.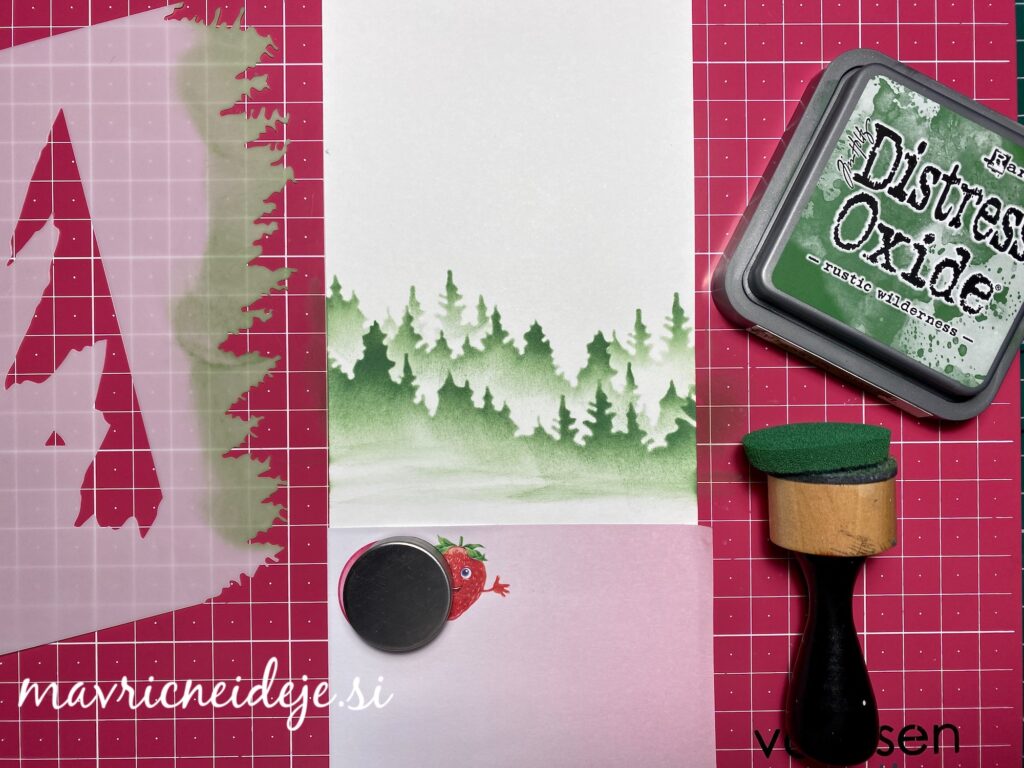 Nadaljevala sem z gorami….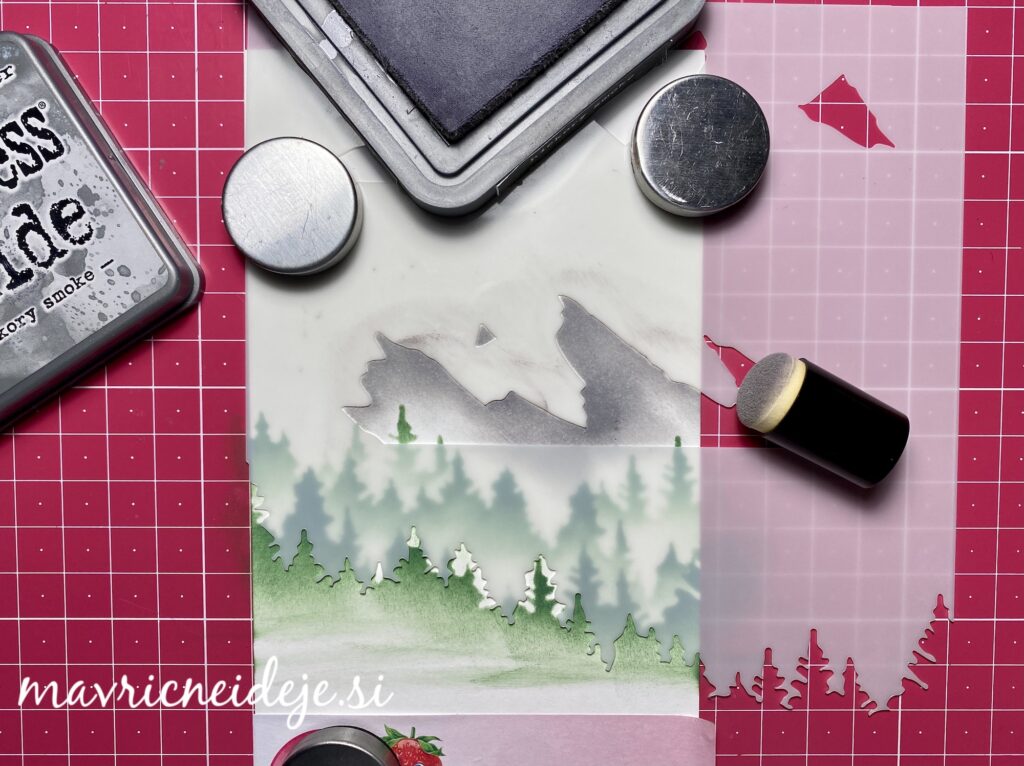 …..in oblaki. Gore sem maskirala s papirjem, da ne bi postale modre.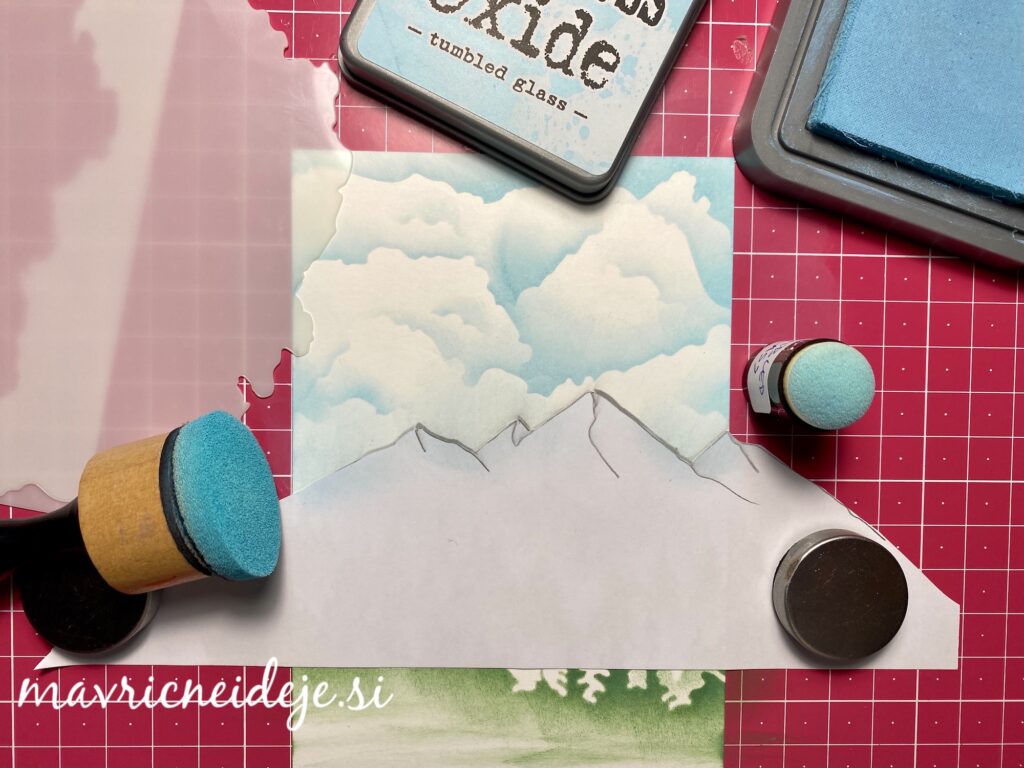 Nadaljevala sem z vodo, kjer sem šablono lesa položila prečno in tako dobila valove.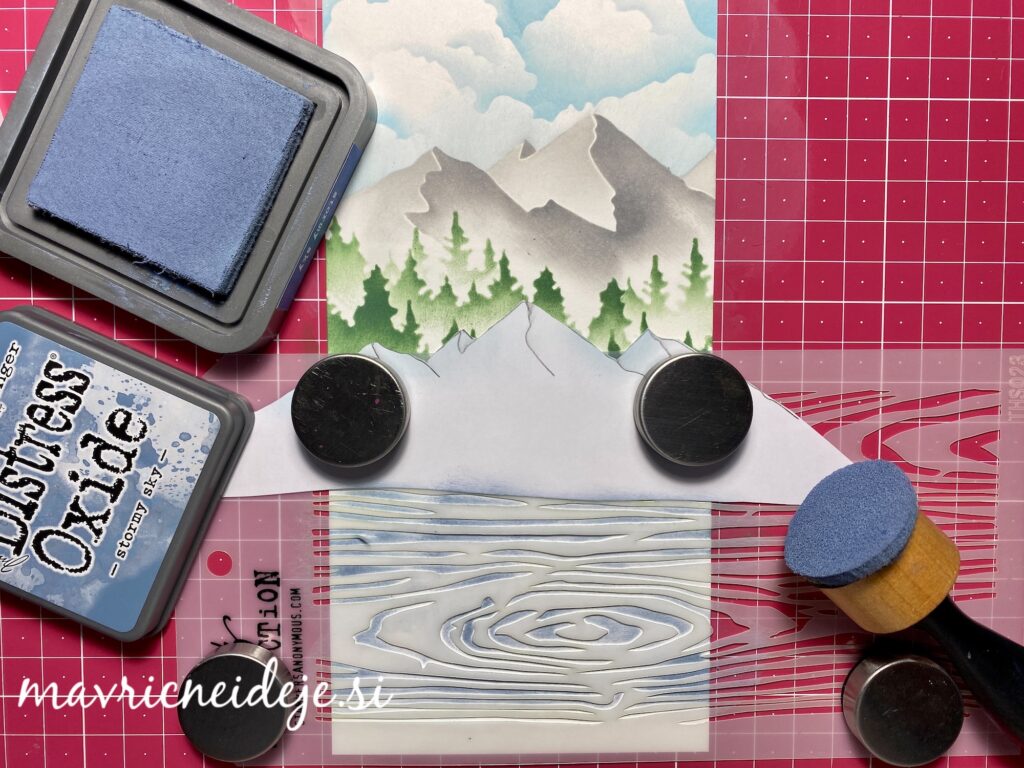 Na končano vodo sem ponovno položila šablono in dodala odsev smrek in gora na vodno gladino.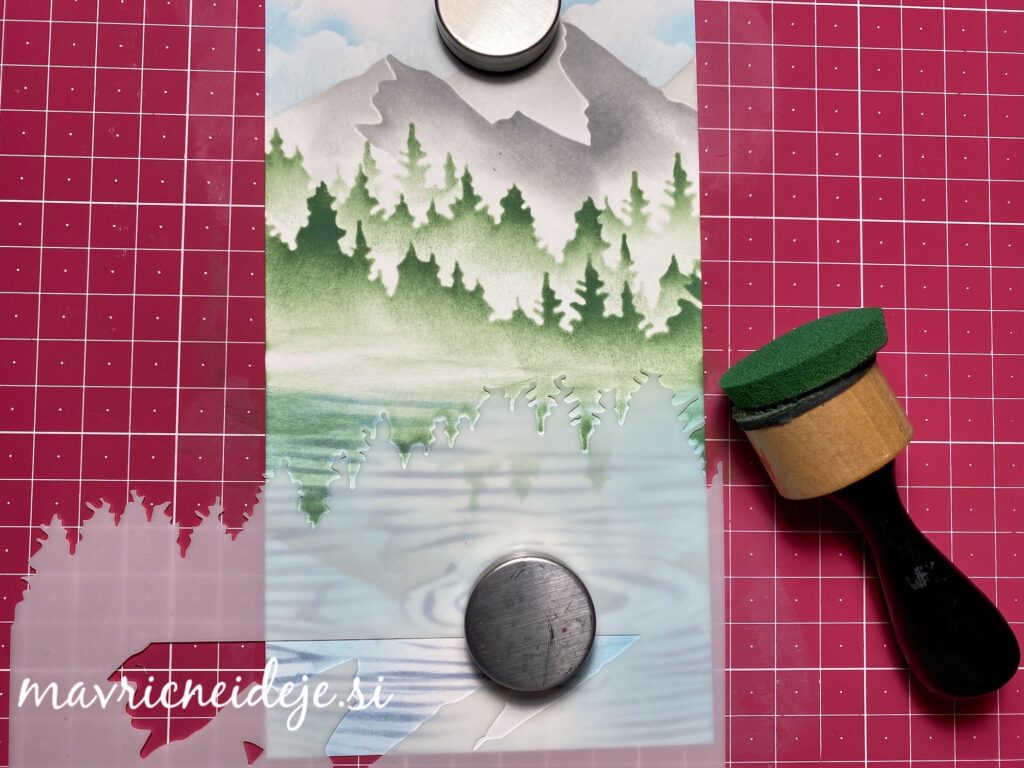 Cvet is seta Lotus sem odtisnila in pobarvala ter ročno izrezala.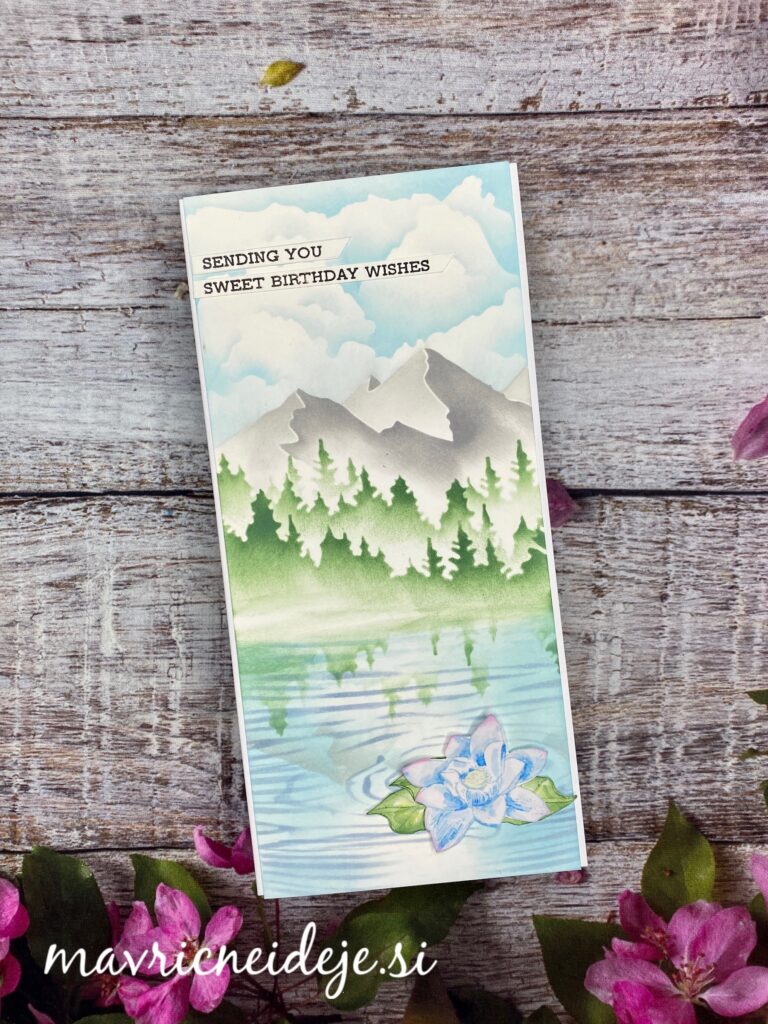 "Scene creation is the next chapter in the AECP program, where I learned quite a few interesting tricks. For homework, I created a view of the lake and mountains. I used Altenew mountain scene and clouds stencil, various distress oxide inks, an inscription from the Sentiment stripe set and a flower from the Lotus set."
Z enako stencil šablono sem naredila še puščavsko sceno.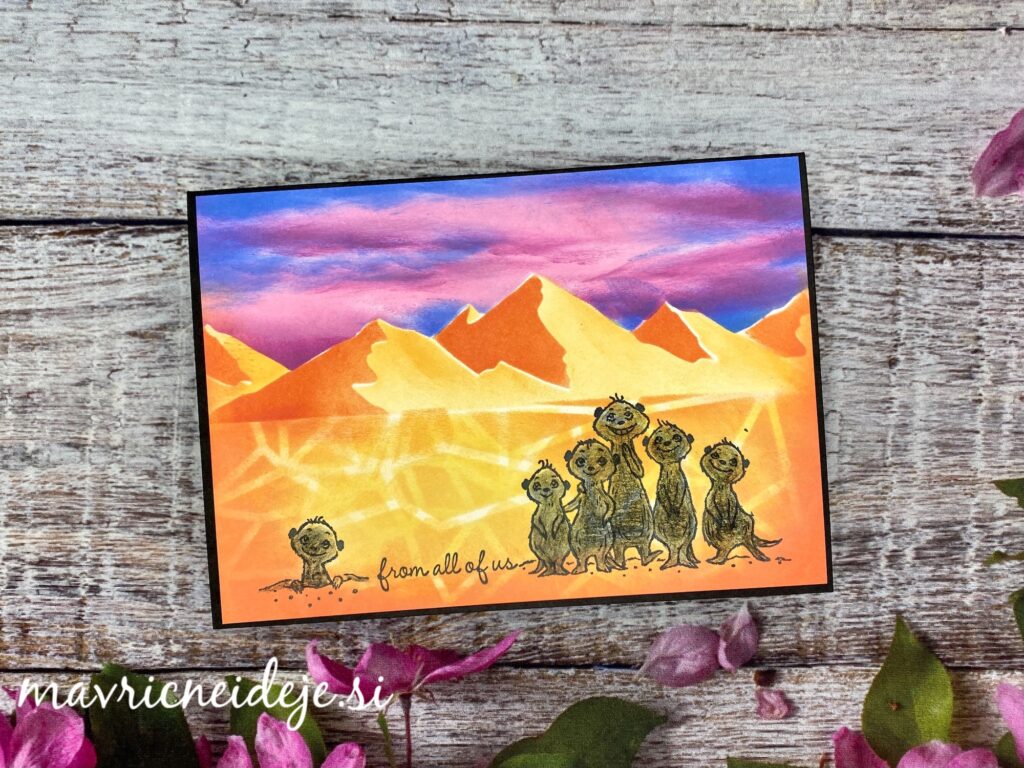 Kot tretjo sceno pa cvetlično tresočko.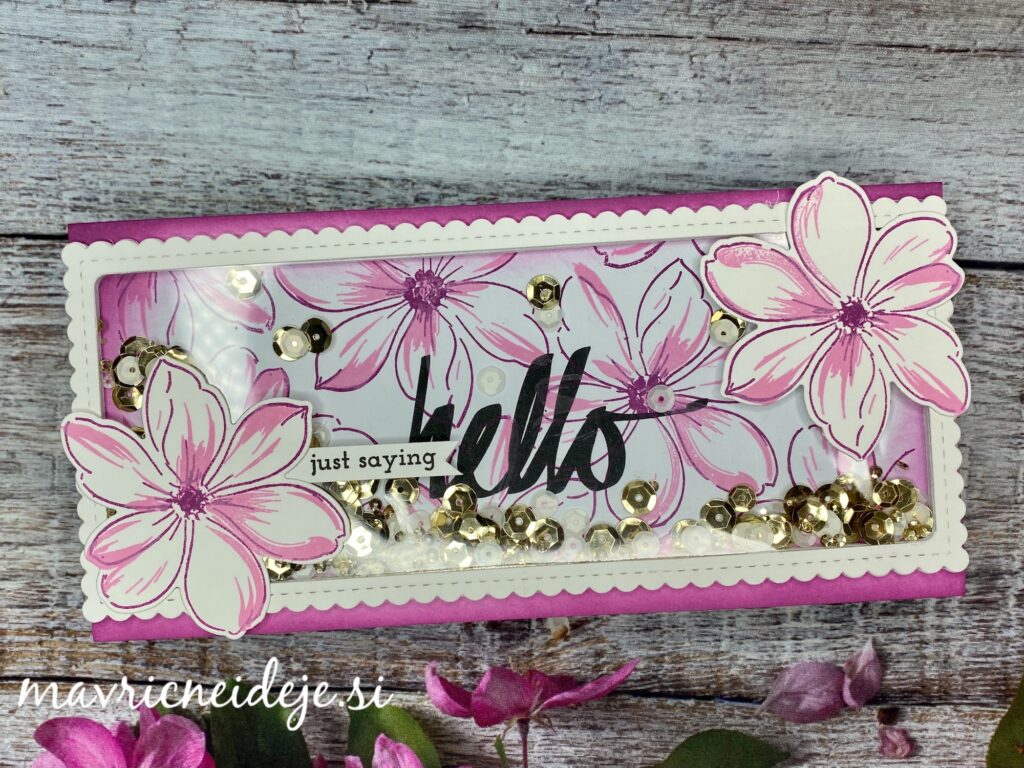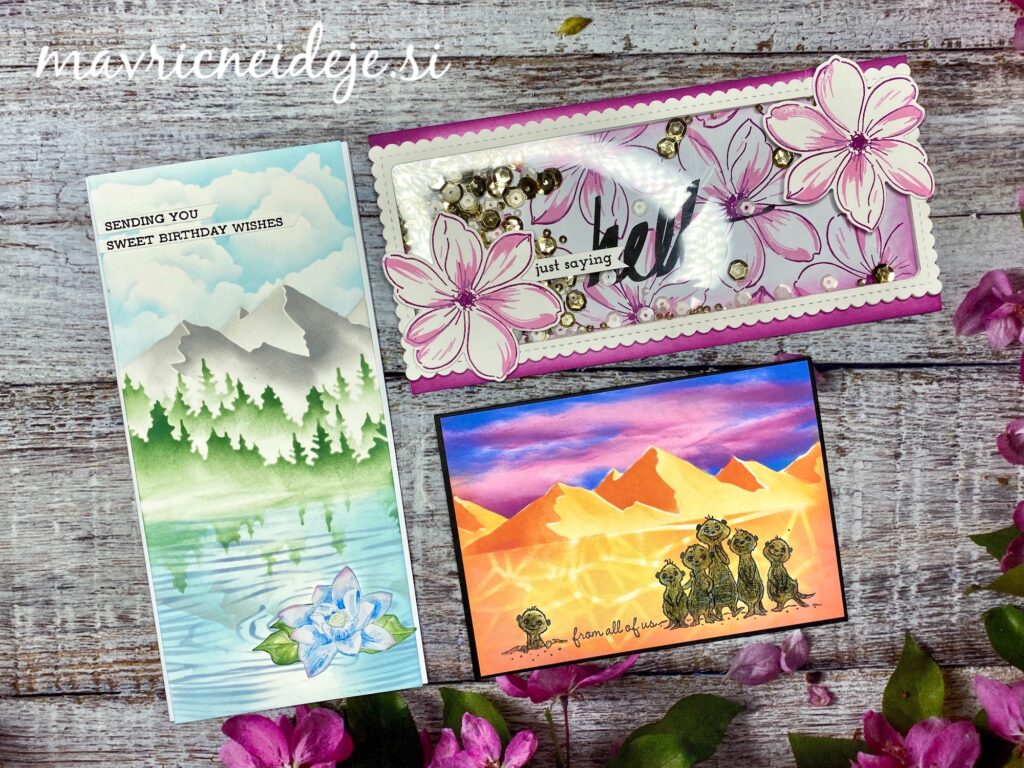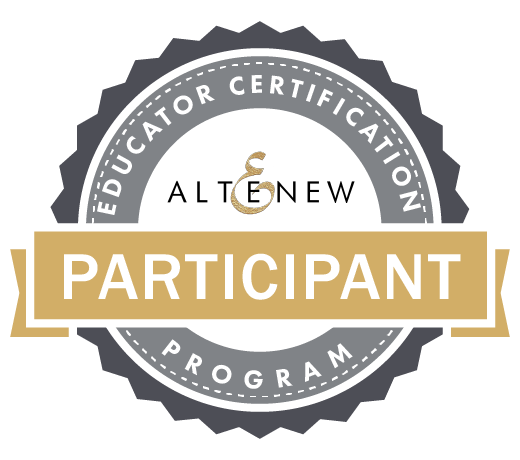 Ves material nadete v