Pri AECP (Altenew Educator Certification Program) smo se tokrat poigrali nanašanjem inkov na papir z različnimi tehnikami. Ker praviloma za takšne tehnike uporabljam Distress inke, sem bila vesela dela z Altenew blazinicami, ki se na gladek papir zelo lepo nanašajo s penastimi aplikatorji.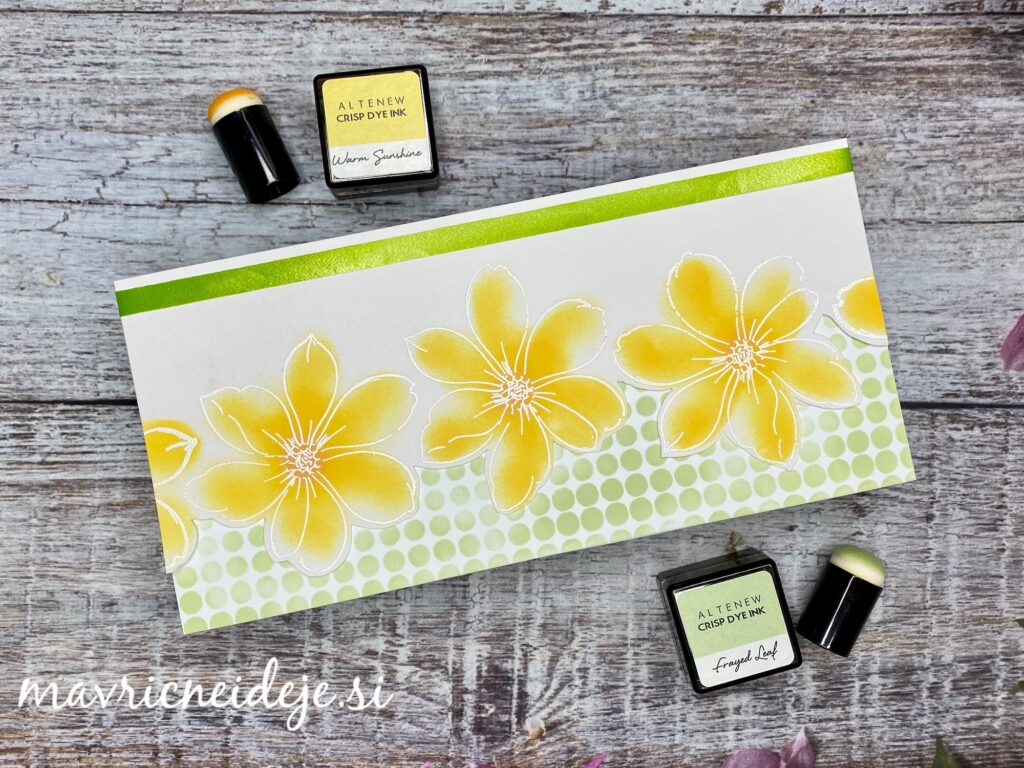 Na bel papir sem z belim prahom embosirala odtise cvetov in jih nato nežno obarvala z rumeno blazinico. Uporabila sem mali naprstni aplikator. Nato sem cvetove ročno obrezala.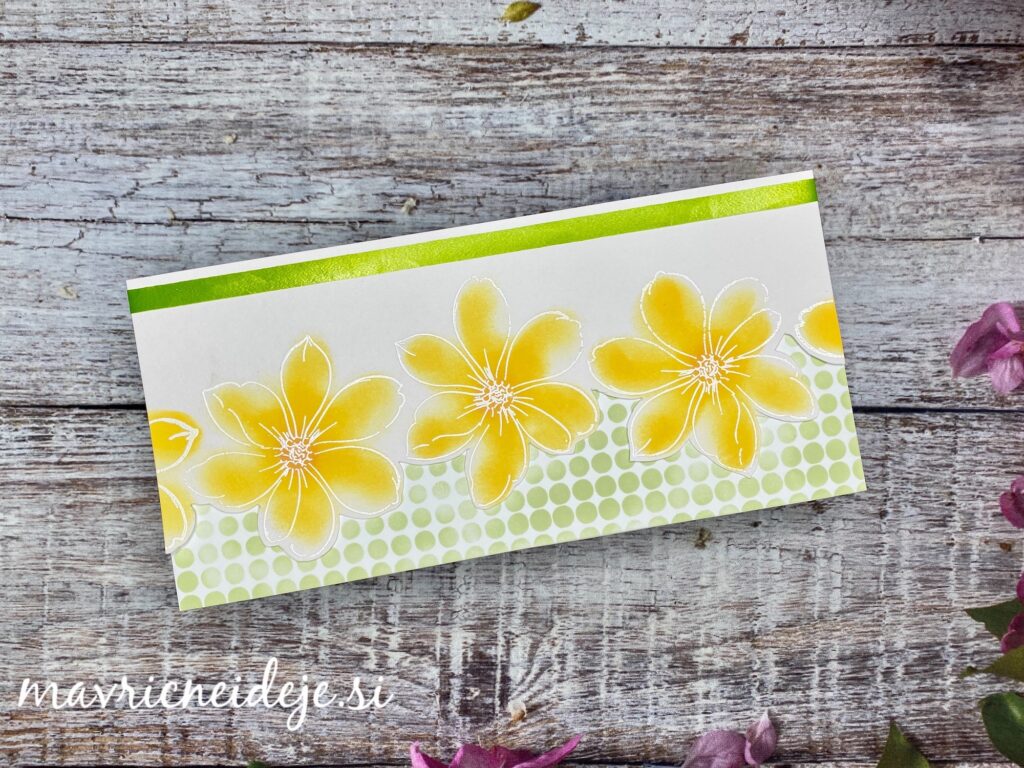 Z zeleno blazinico sem direktno na osnovo naredila vzorec preko Altenew stencil šablone, kjer sem nanos barve namenoma naredila neenakomeren. Dodala sem le še zelen trak.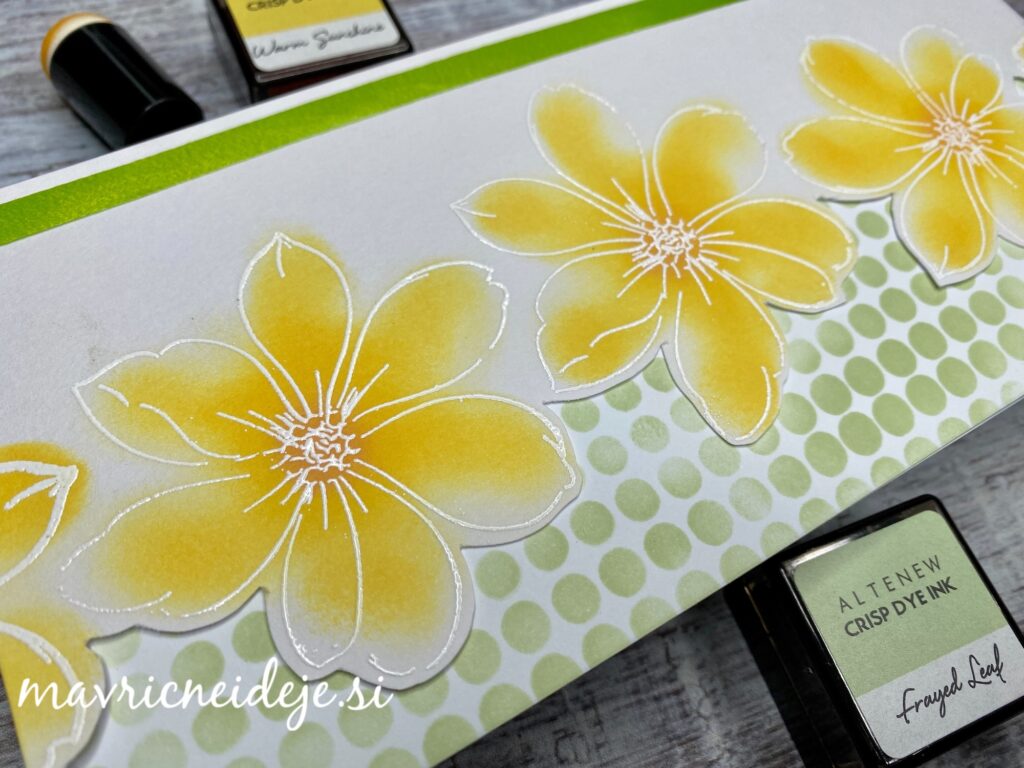 "This time I played around with applying ink to paper with different techniques. Since I usually use Distress inks for such techniques, I was happy to work with Altenew pads, which apply very nicely to smooth paper with foam applicators."
Tu je še ena cvetlična voščilnica v akvarelni tehniki.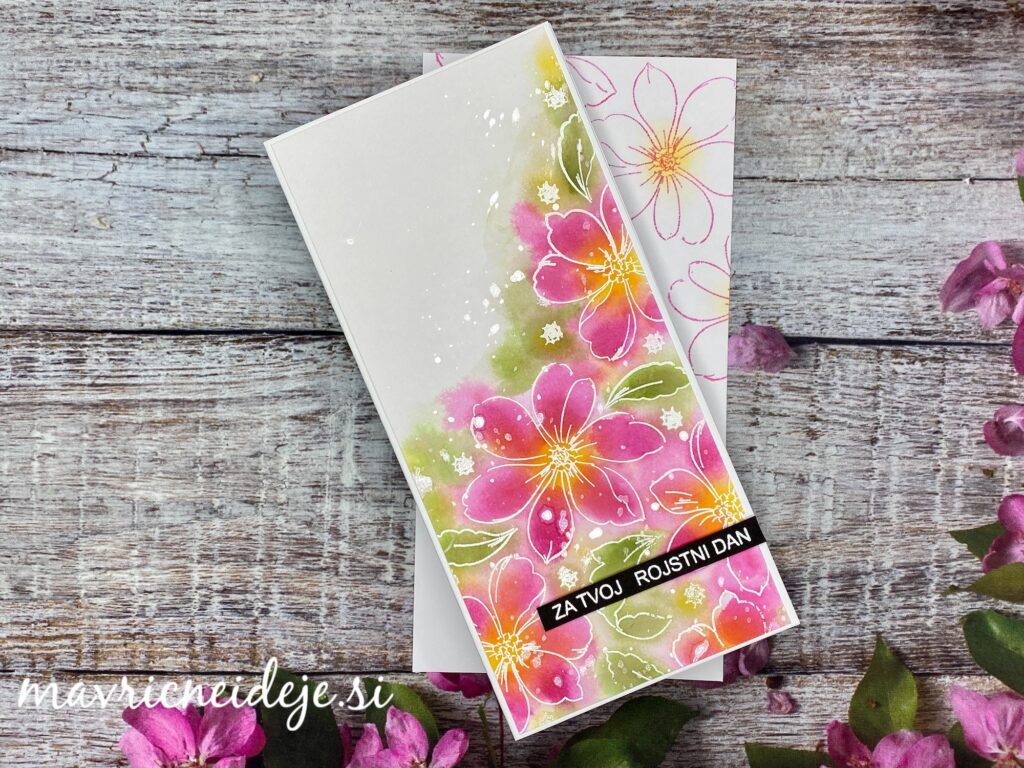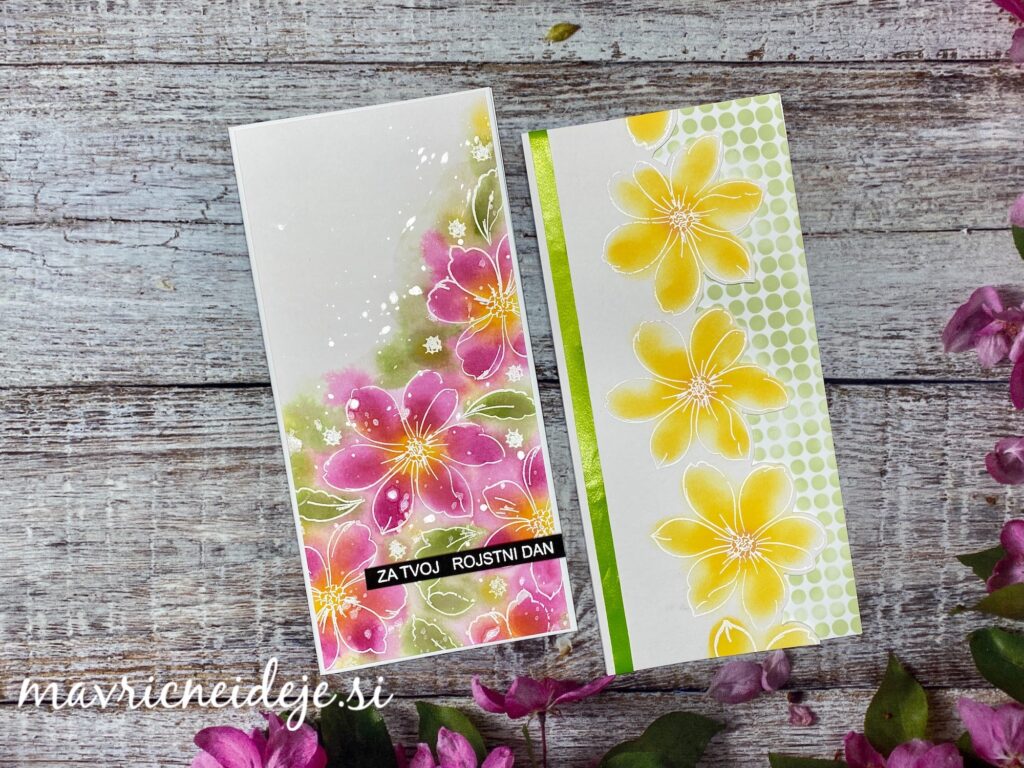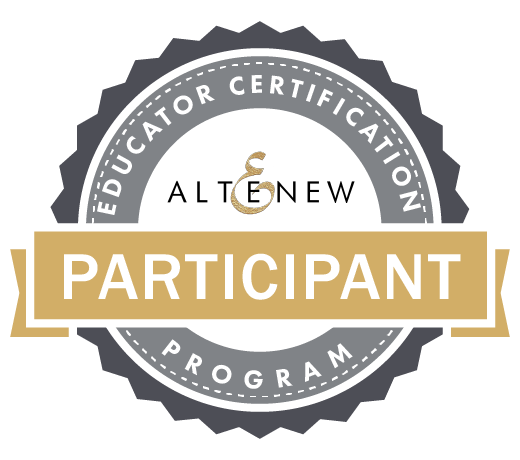 Ves material najdete na poličkah

Voščilnico lepim tudi v galerijo Vesele Hiške, kjer nas vabijo k ustvarjanju s sončno rumeno barvo.