Pozdravljeni v sobotno jutro, čeprav pri 52 CCT ustvarjamo izključno voščilnice, vas ta teden vabimo, da v/na svojo voščilnico vključite "tag", ali pa kar voščilnico oblikujete kot "tag". V slovenščini bi se reklo listek za označevanje.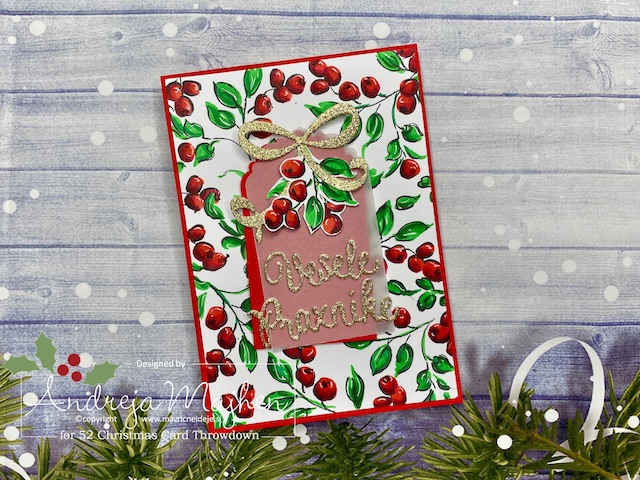 "tag" – a label attached to someone or something for the purpose of identification or to give other information.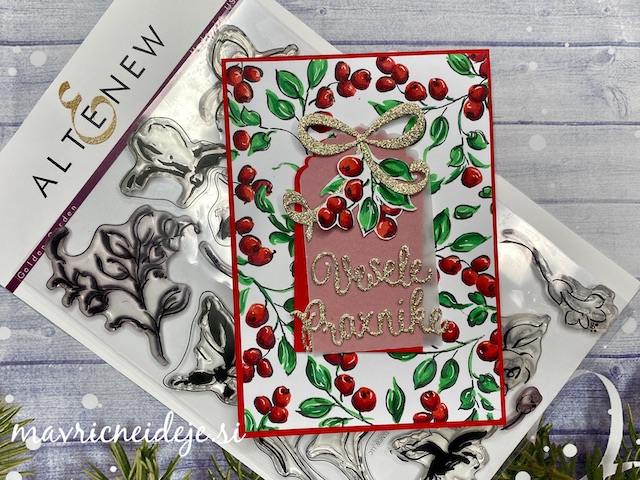 Za izdelavo ozadja sem uporabila le enega od številnih cvetličnih motivov ALTENEW GOLGEN GARDEN jih odtisnila z MEMENTO ČRNO BLAZINICO in pobarvala z ALKOHOLNIMI MARKERJI.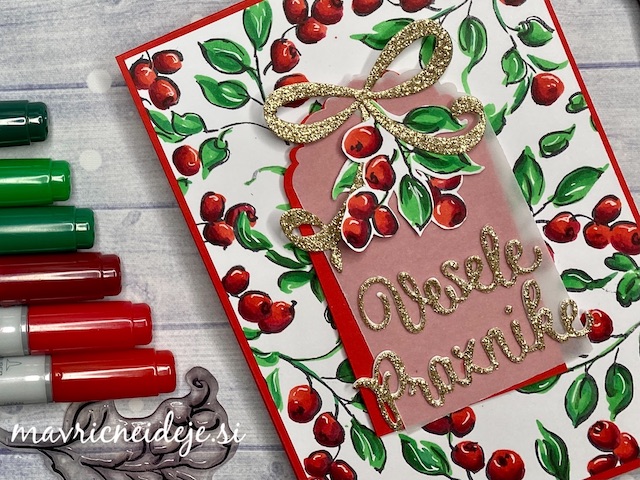 Tako za jagodičevje, kot zelenje sem uporabila po tri odtenke markerjev.
Osnovo in rdeč tagec sem izrezala iz UK CRAFT rdečega papirje, napis in pentlja sta rezalni šabloni NAJLEPŠI PAR, izrezano iz PAPIRJA Z BLEŠČICAMI.
Vejico sem izrezala s TH Tonic Studio škarjami, ki so odlične tudi za natančne izreze.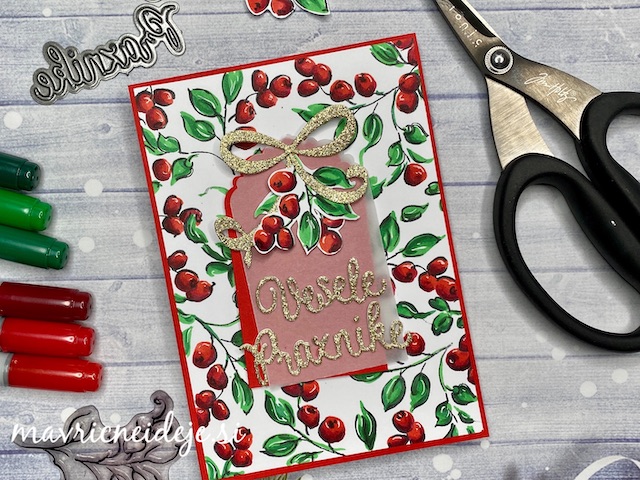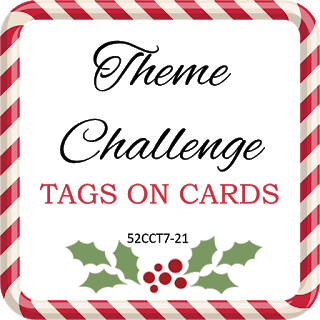 Vabljeni k sodelovanju, svoje izdelke nam pokažite na tej povezavi.
Ves material nadete v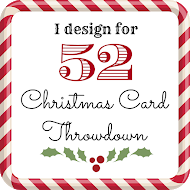 Galerija Njalepši Par