Kadar želim voščilnico narediti malce bolj zanimivo, uporabim voblerčke (acction wobble springs), na katere namestim glavni element. Voščilnico bom vstavila v rdečo kuverto.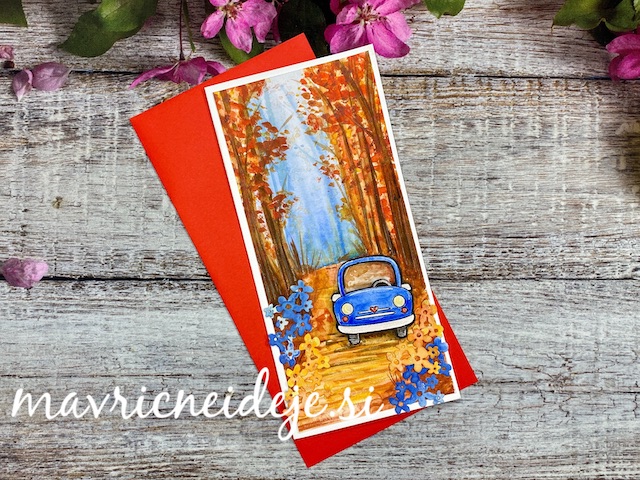 A akvarelni tehniki sem narisala ozadje in nato na voblerček namestila izrezan avtomobilček – Najlepši Par. Cvetlice so iz seta rezalnih šablon Najlepši par skodelica. Vse skupaj sem pobleščala z Wink of Stella markerjem.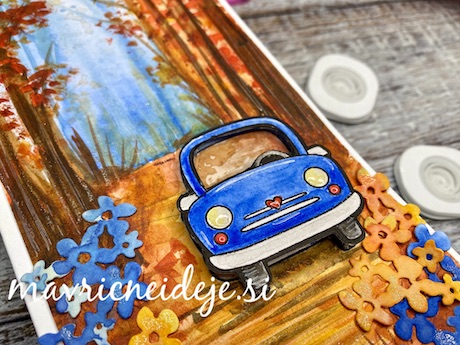 Najlepši par , kolekcija 2021
The Male Room Challenge #143 – Quote
Ves material nadete v

Zelo sem vesela, da sem s to voščilnico zmagala na TMR izzivu.