Pozdravljeni v sobotno jutro; danes pri 52 CCT blog izzivu ustvarjamo voščilnice na katerih naj bo Božiček.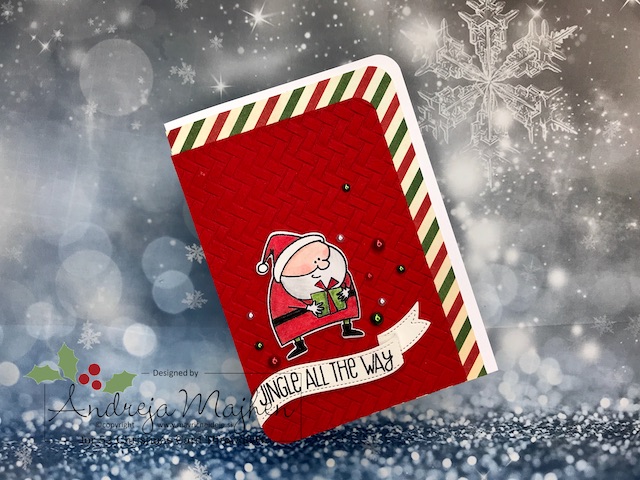 Uporabila sem Štampiljko MFT jingle all the way, 3d embosing srajčko SU! coastal wawe, rezalno šablono zastavice Najlepši Par in polperlice.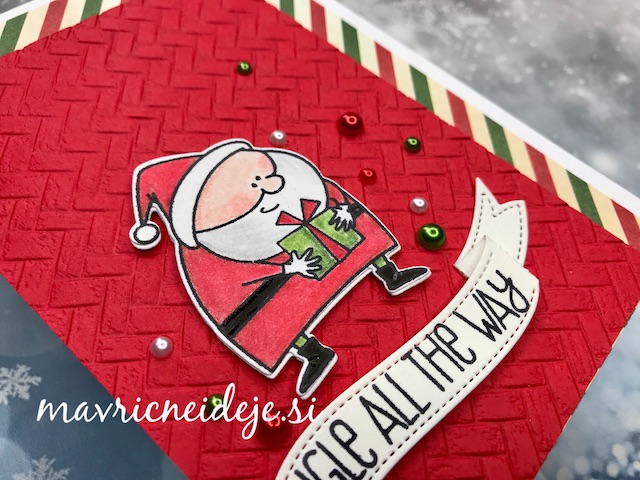 Božička sem odtisnila na Florence akvarelni papir in pobarvala s Polychromos barvicami. Za blendanje sem uporabila white spirit. Barve se tako lepo zblendajo, da bom tehniko zagotovo še uporabila.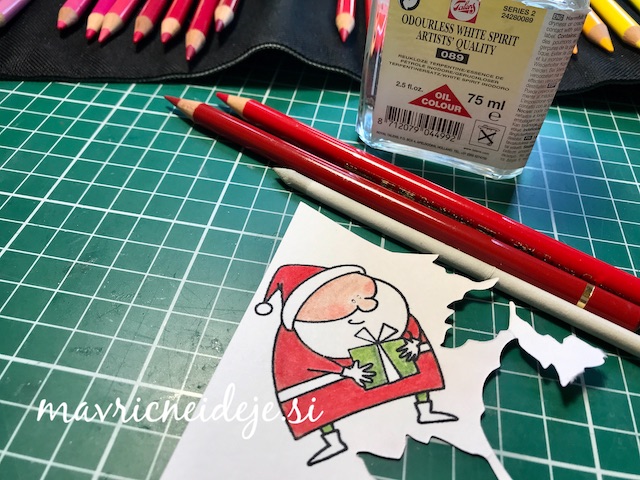 Za natančen izrez sem si iz kraft papirja pripravila šablono ( iz graft papirja sem izrezala motiv) in to položila na odtis.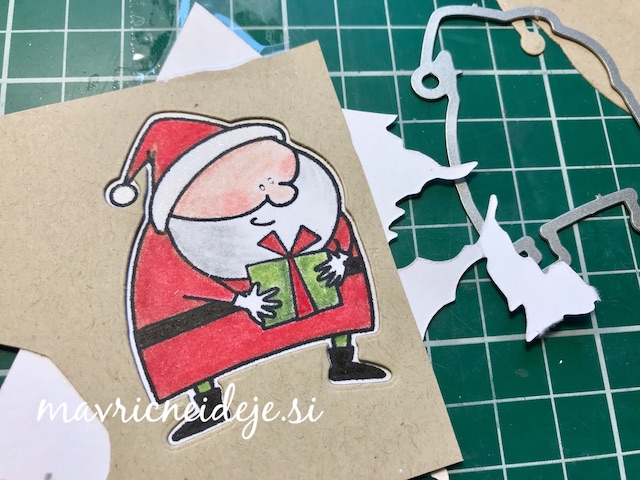 Rezalna šablona se tako ujame v izrez iz kraft papirja in izrez je zato lepo natančen.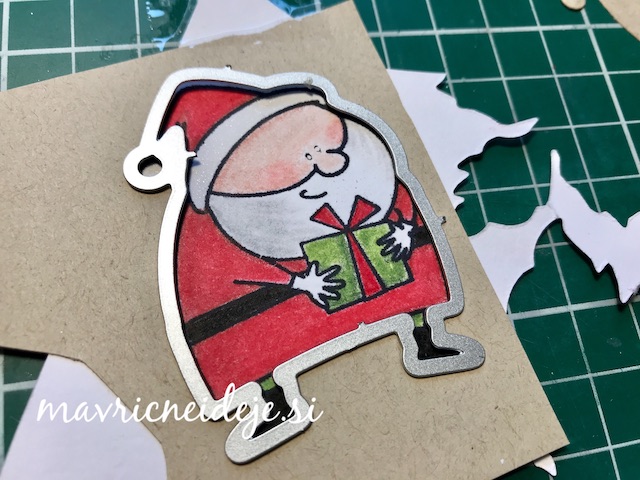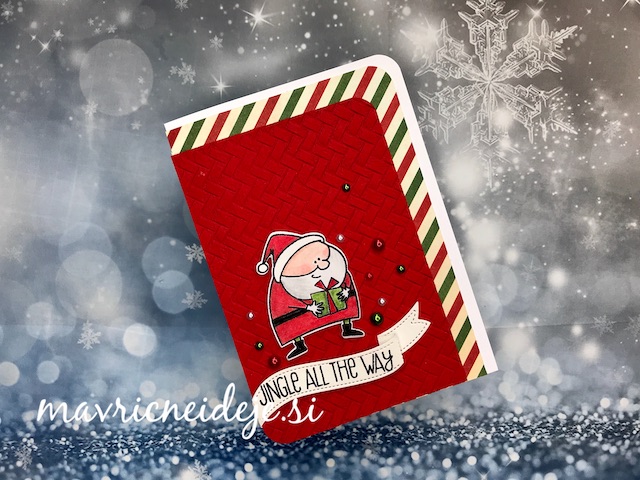 Vabljeni k sodelovanju, svoje izdelke nam pokažite na tej povezavi.
Ves material nadete v

Hvala za ogled in komentarje.