Pozdravljeni v sobotno jutro; danes pri 52 CCT blog izzivu ustvarjamo s tehniko delnega stencila.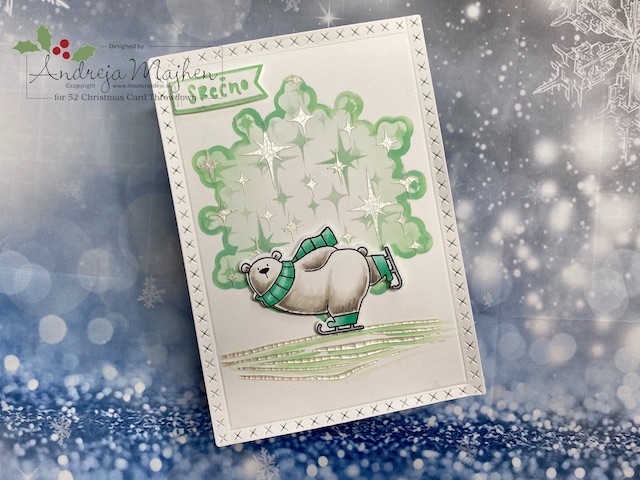 Poigrala sem se z veliko plastmi delnega stencila, za kar sem uporabila Tim Holtz šablone woodgrain, sparkle in lastne stencil šablone, ki sem jih izdelala s pomočjo rezalnih šablon Najlepši Par snežinka.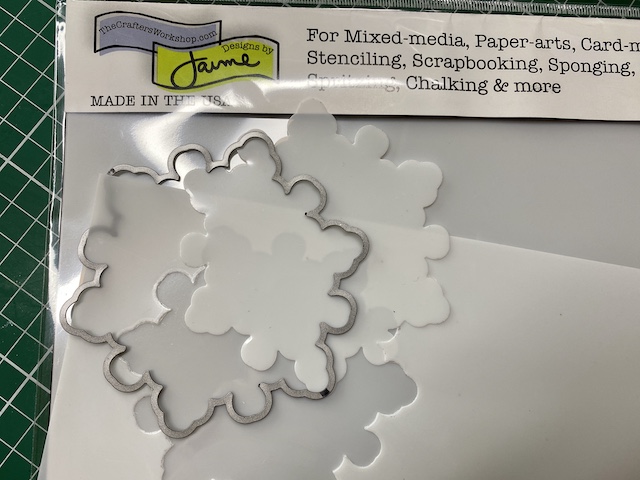 Stencil šablone sem izdelala iz prav za to namenjenih 30×30 cm velikih pol The Crafters Workshop. Manjšo snežinko sem izrezala samo po robu, da sem dobila poln izrez. Na fotografiji je prikazan položaj zgornje rezalne plošče. postopek sem ponovila večkrat, da sem izrezala celo snežinko.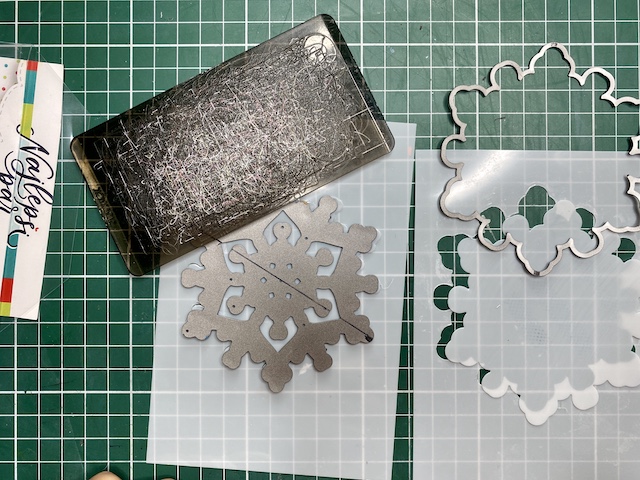 Dve različno veliki stencil šabloni.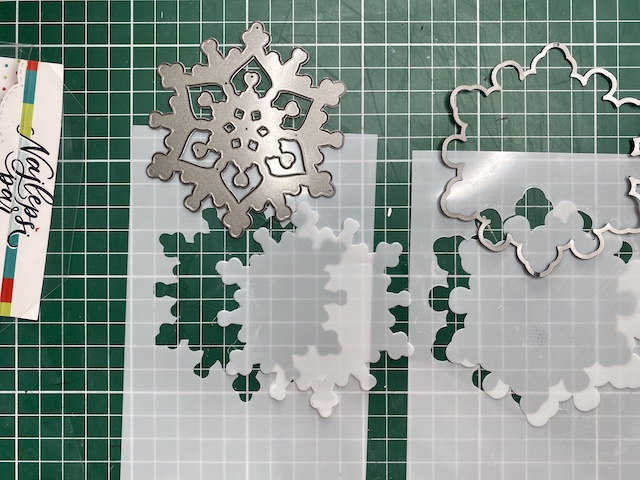 Najprej sem preko velikega motiva osenčila robove nato pa vse skupaj napolnila z zvezdicami – THS sparkle.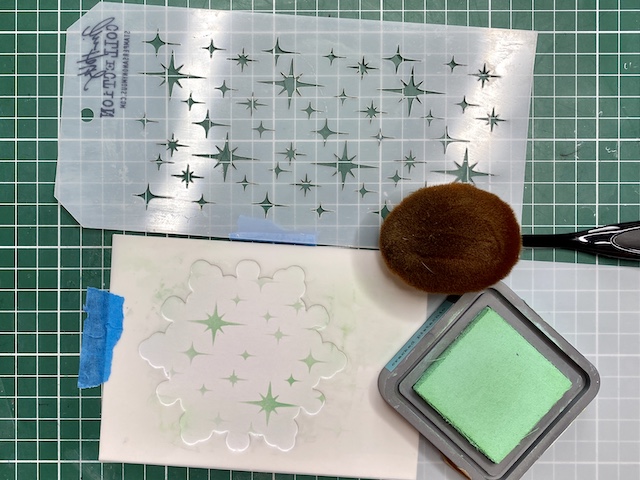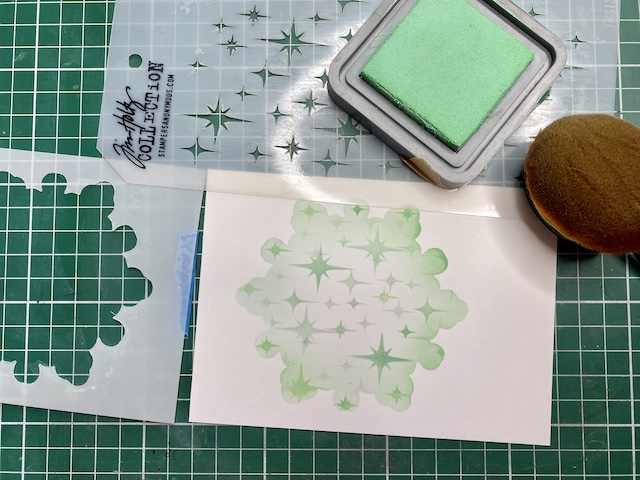 V sredino sem nato namestila manjši izrez in dodatno osenčila nastali rob.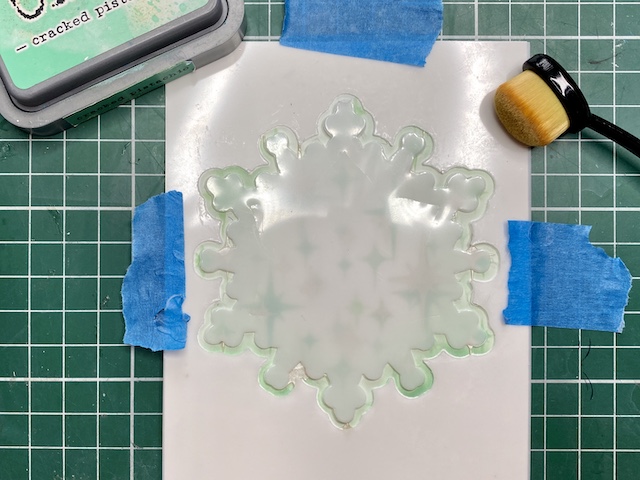 Preko dveh stencil šablon sem nanesla tudi NUVO crackle mousse – russian white.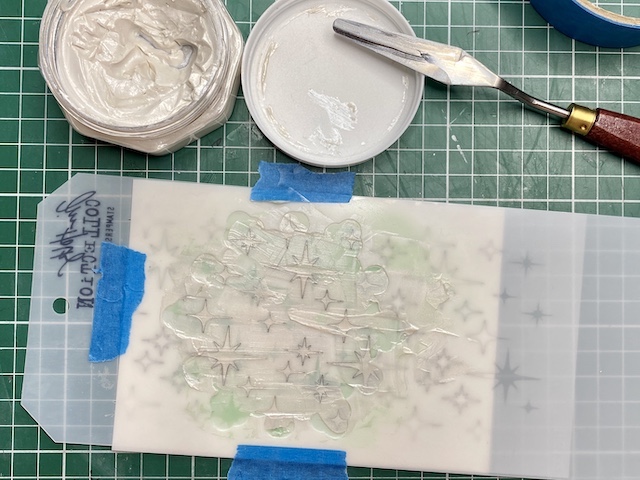 Medveda sem pobarvala s Copic markerji in mu preko THS woodgrain šablone izdelala drsalno površino, najprej z Distress Oxide crackle pistachio, nato pa še NUVO crackle mousse – russian white.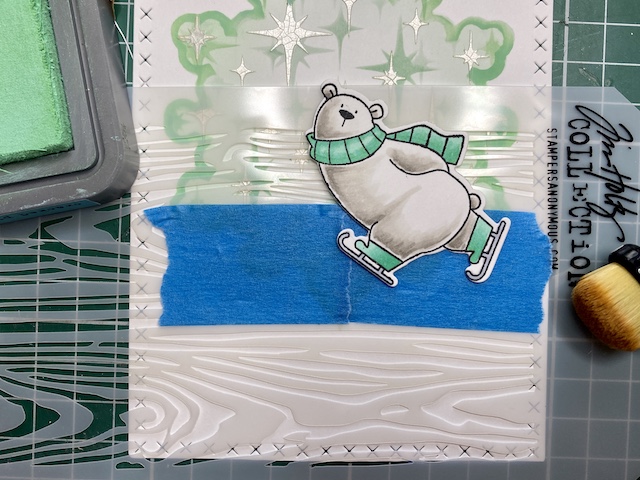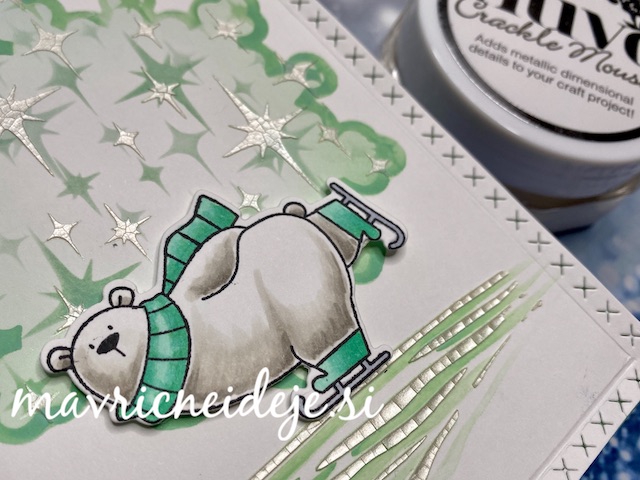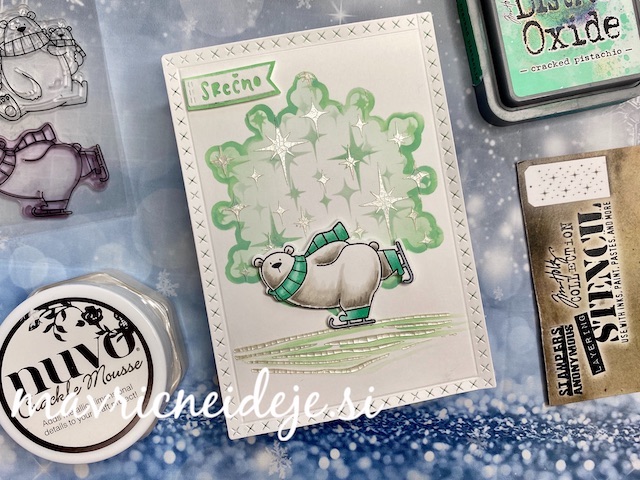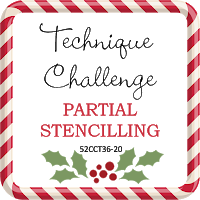 Partial Stenciling
– https://www.youtube.com/watch?v=zjv6yOJH0N8
– https://www.youtube.com/watch?v=Y-DiCBKPo9U
Vabljeni k sodelovanju, svoje izdelke nam pokažite na tej povezavi.
Ves material nadete v