This week I'm wery proud to be guest designer at:
52 Christmas Card Throwdown challange blog.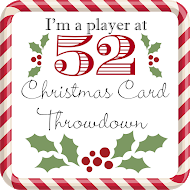 Z veseljem sem se odzvala ponovnemu vabilu k gostovanju v DT pri 52 CCT bog, kjer ta teden poteka izziv na temo: netradicionalna slika.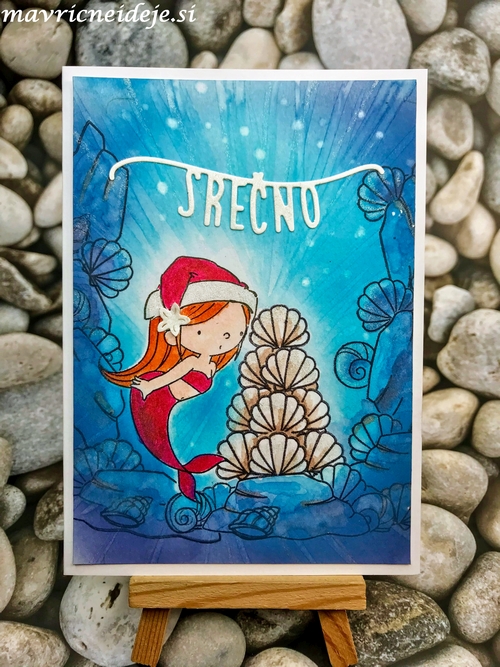 Uporabila sem MFT štampiljko morske deklice in ji s tehniko maskiranja ustvarila morsko dno. Iz školjk sem sestavila smrečico, božičkovo kapico pa sem dorisala ročno. Barvala sem z Distress Oxidi in dodala veliko bleščic z Wink Of Stella čopič markerjem. Napis in drobna božična zvezda (ki bi lahko bila morska zvezda) na kapi sta rezalni šabloni Najlepši par.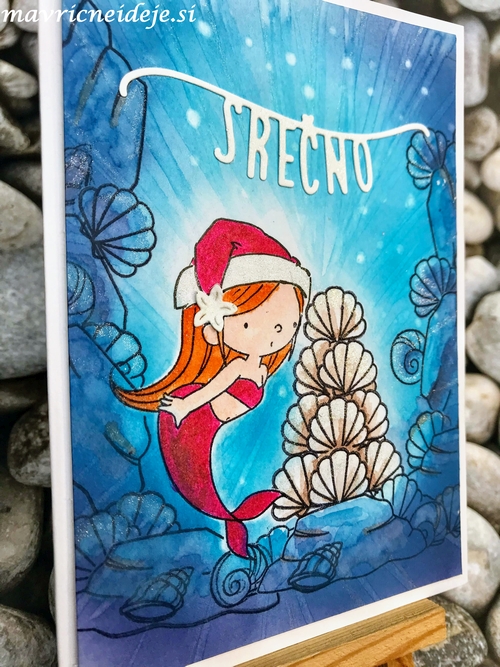 Žal se na fotografiji bleščice res slabo vidijo.
Vabim vas k sodelovanju. Izdelke prilepite v galerijo na spodnji povezavi:
https://52cct.blogspot.com/2019/07/july-theme-challenge.html
Hvala za ogled in komentarje.