Omejitve pri izbiri materiala in pripomočkov nemalokrat prinesejo več idej kot brskanje po materialu, ki mi je na voljo. Tokrat sem se omejila na rezalne šablone, bel karton in rdeč bleščeč papir, ki upam, da ustreza nazivu "metalic paper".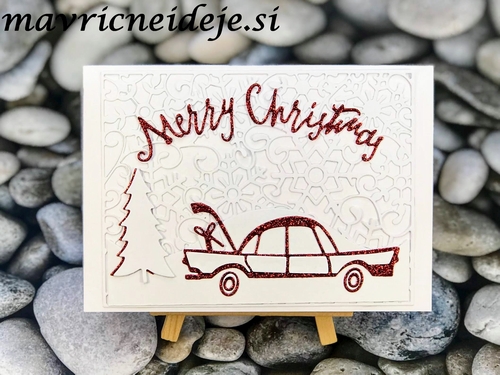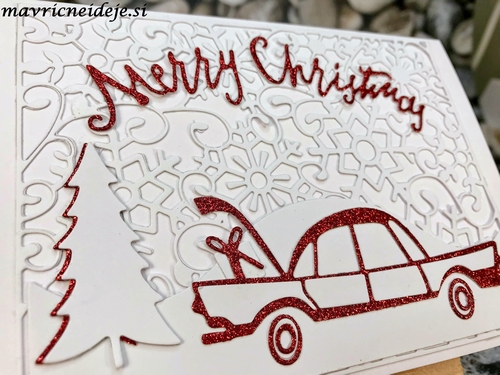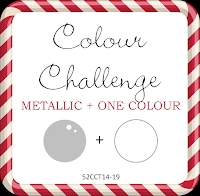 Glede na izbiro motiva – avto, bi to lahko bila moška voščilnica, zato lepim v The Male Room.
Hvala za ogled in komentarje.