Zelo sem bila vesela povabila da sodelujem kot gostja DT pri The Male Room blog izzivu.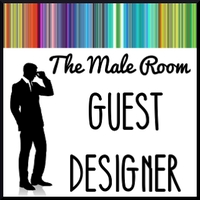 Tema, ki so jo članice DT določile je RIBA/RIBOLOV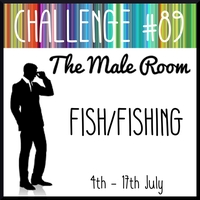 V svoji zalogi ustvarjalnega materiala nimam prav nič na temo rib ali ribolova, zato sem združila dva seta štampiljk in manjkajoče elemente (ribiška palica in riba v medvedovi šapi) ročno dorisala. Izbrala sem tehnike barvanja, ki jih je v videu predstavila Sandy Allnock.
Barvanju motiva sem namenila precej pozornosti, zato sem želela, da je to res tisto, kar pritegne pozornost .Ozadje je zato zelo enostavno. Le ribicam sem dodala malce sijaja z Wink of Stella bleščečim markerjem.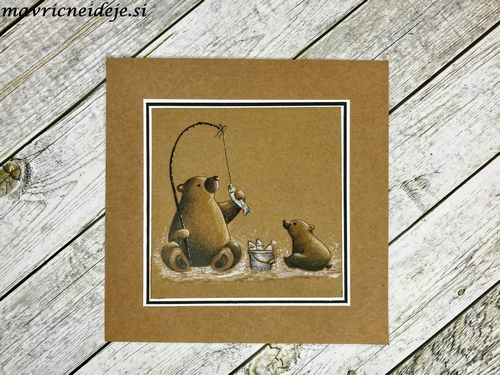 Uporabljen material je prikazan v kratkem videu.
Vabim vas k sodelovanju:
Hvala za ogled in komentarje.