Po uspešno opravljenem izzivu nadaljujem s tečaji pri AECP, tokrat s čisto posebno tehniko "Zentangle".
Amber Davis je v šestih poglavjih zelo nazorno pokazala, kako začeti z risanjem motivov, kako jih kombinirati in kako s to zanimivo tehniko nadgraditi odtise cvetja in drugih motiviv.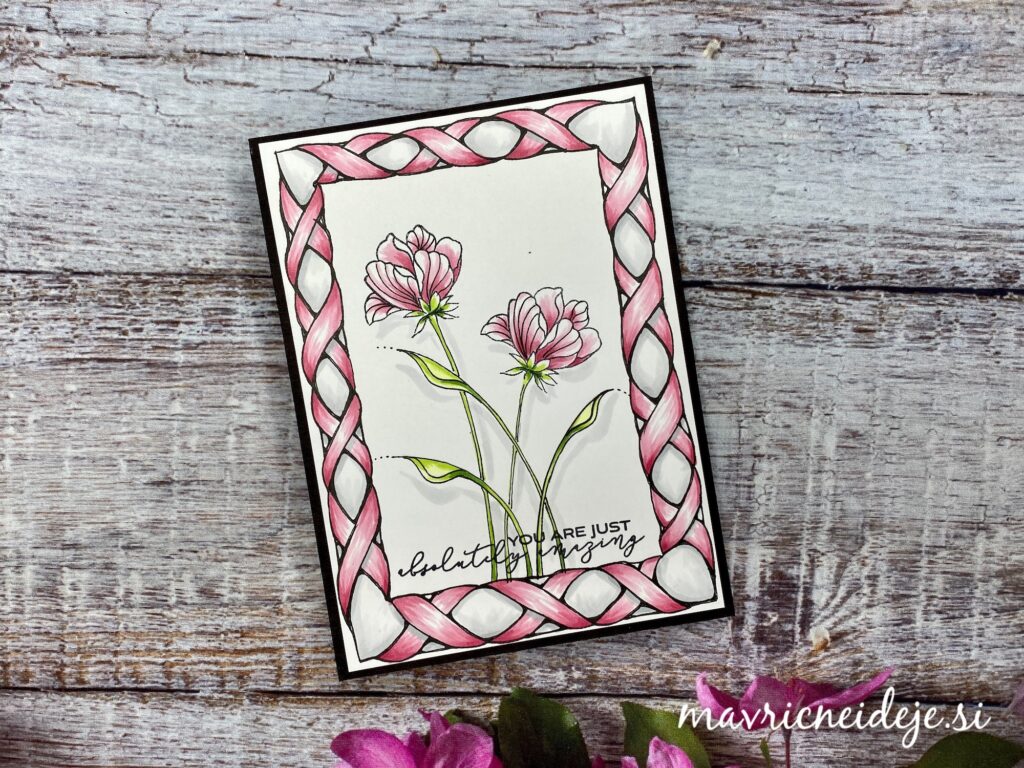 Porisala sem kar nekaj papirja, preden sem se zares lotila izdelave voščilnice. Na Neenah bel papir sem s črno Memento blazinico odtisnila dva cvetka iz seta Altenew Peony Bouquet in s črnim Copic markerjem dorisala "listke" – "dionaea" in obrobo – "vega z nzeppel". Slednji motiv spominja na trak ovit okrog osnove.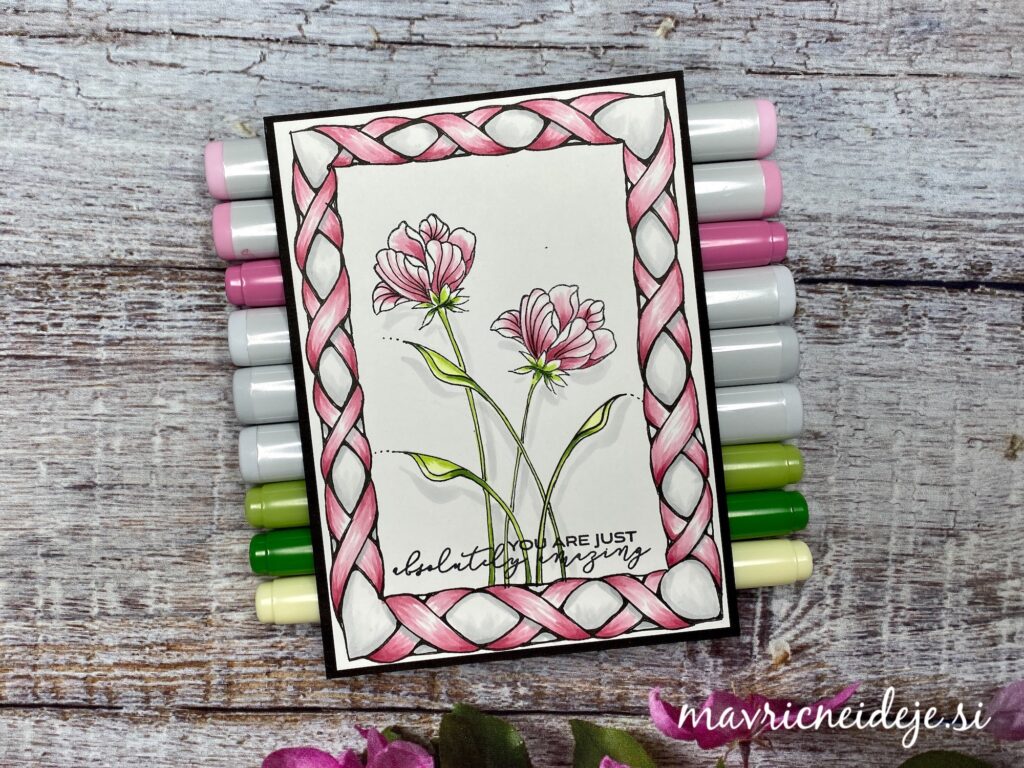 Vse skupaj sem pobarvala s Copic markerji. Napis je iz seta Altenew Hawaiian Coral. Voščilnico sem vsatvila v TH Stamping Platform in preko položila prozorno folijo. Prvi odtis sem naredila na to folijo, tako sem preverila, ali je odtis lepo poravnan in na pravem mestu. Nato sem naredila odtis še na voščilnici.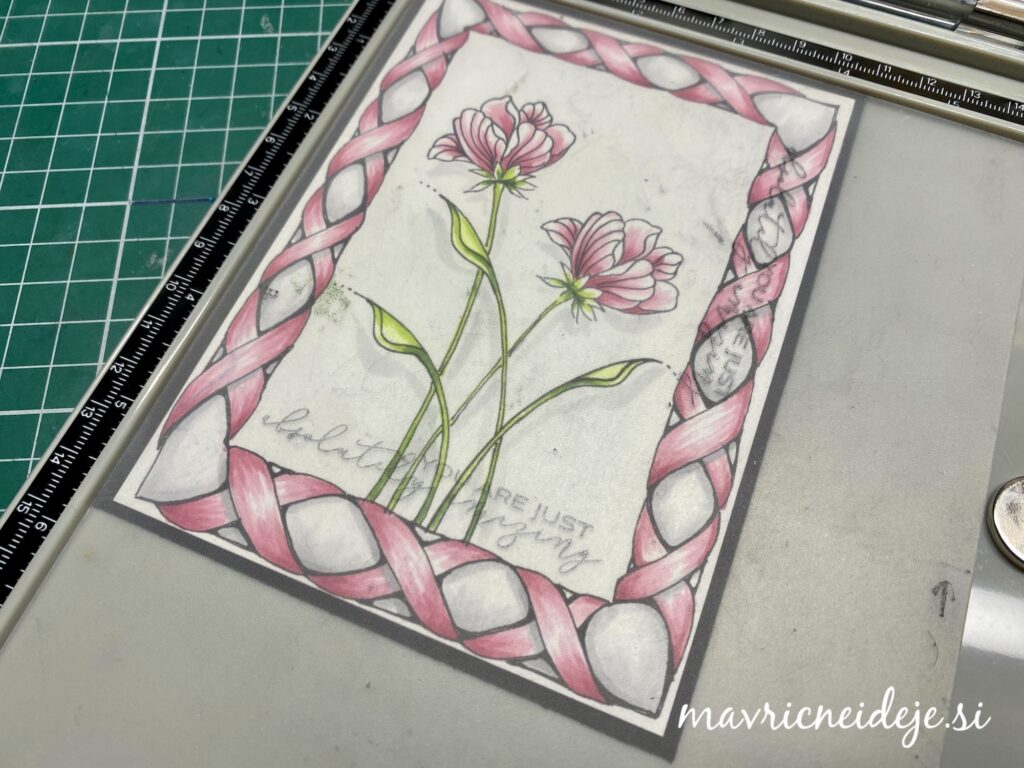 Uporabila sem Copic markerje: R81, R83, R85, YG03, YG17, Y00, N00, N01, N02.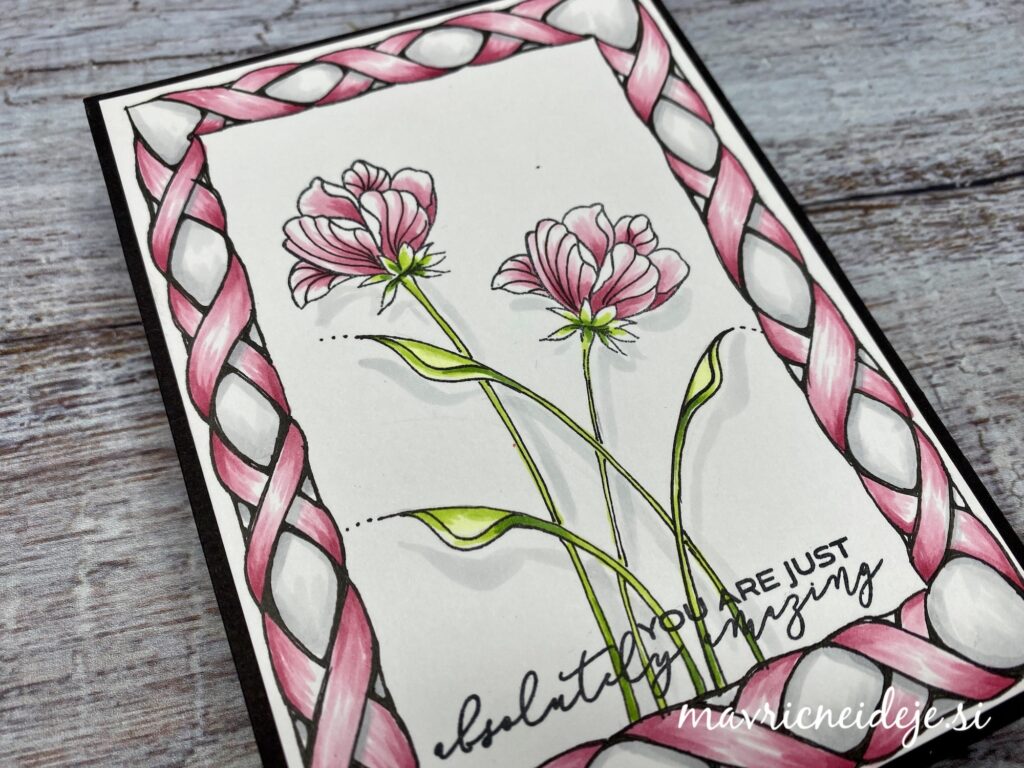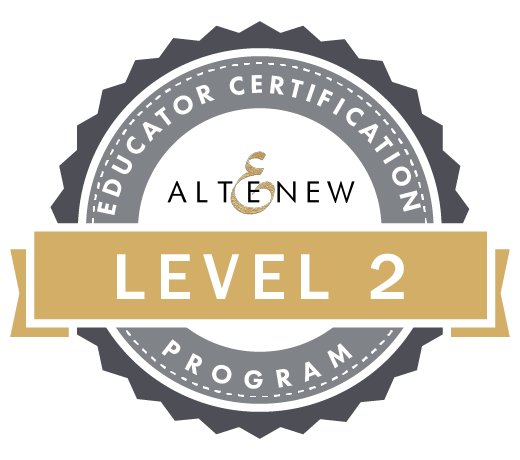 Ves material nadete v

Hvala za ogled in komentarje.