I accept myself for who I am and what I belive, it is not my responsibility for you to accept me. That's your problem!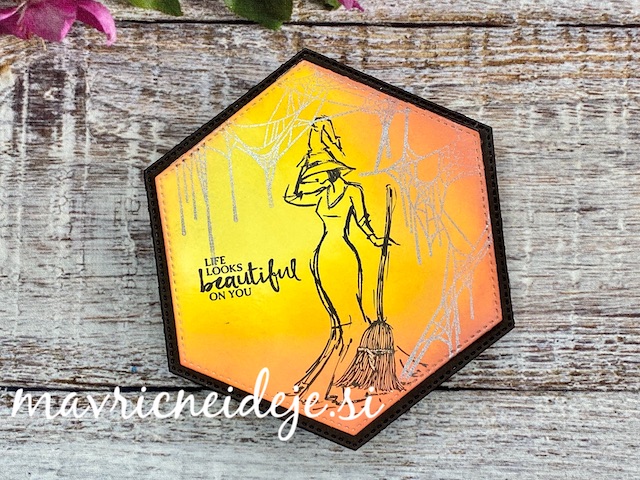 Na Color copy papir sem nanesla rumeno – oranžne….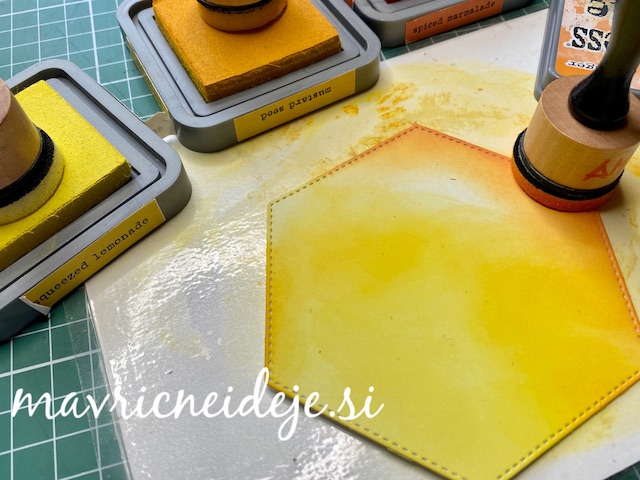 …. zeleno – črne …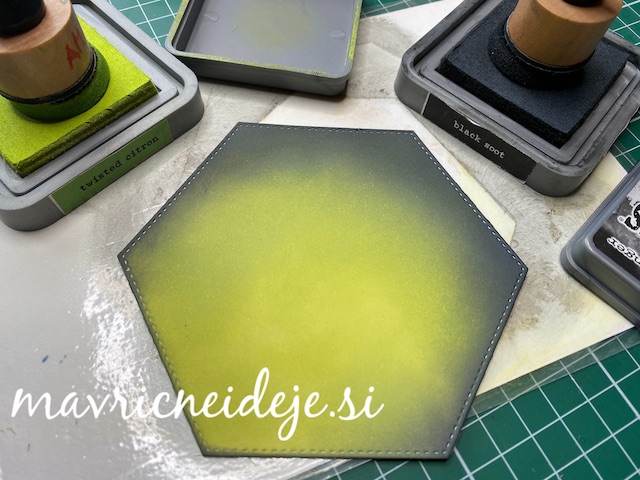 …ter vijola – črne Distress Oxide.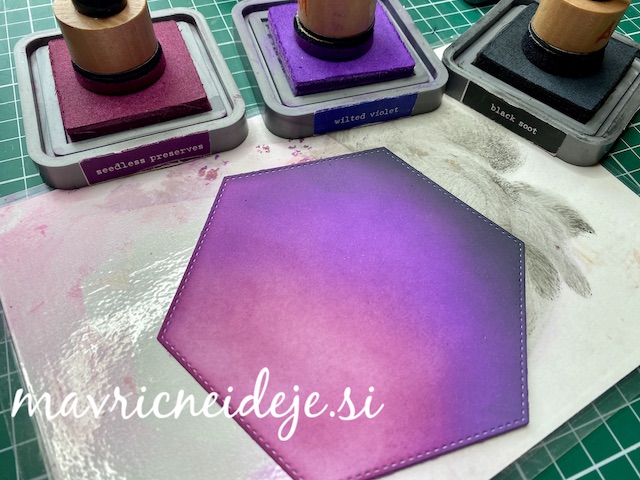 Z archival ink blazinico sem odtisnila elegantno žesko silhueto…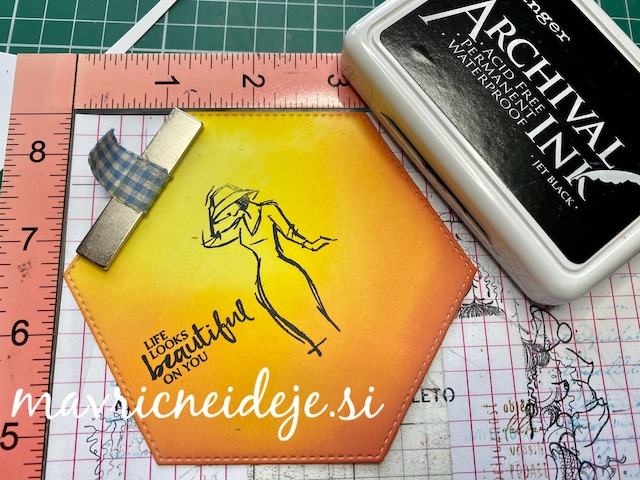 …in ji dorisala magični kostum.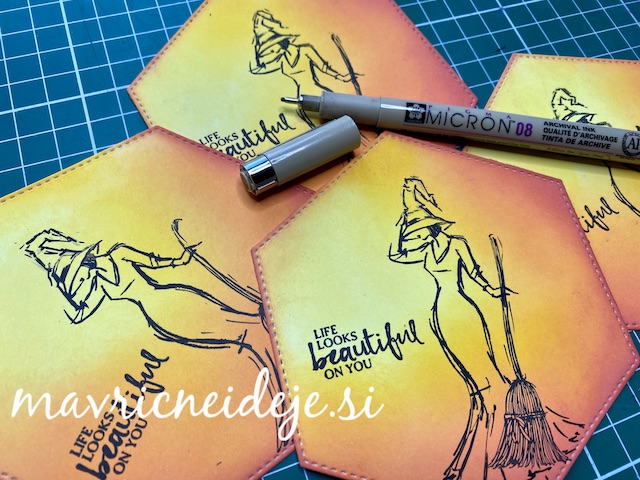 Z Distress embossing blazinico sem odtisnila motiv pajčevine in ga oživila s Perfect Pearls črnim prahom.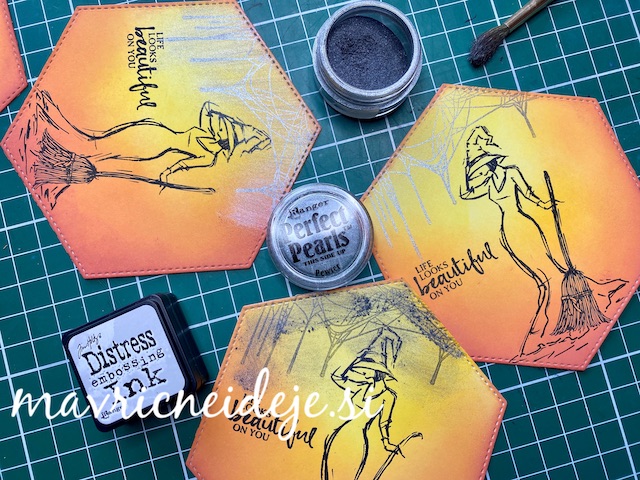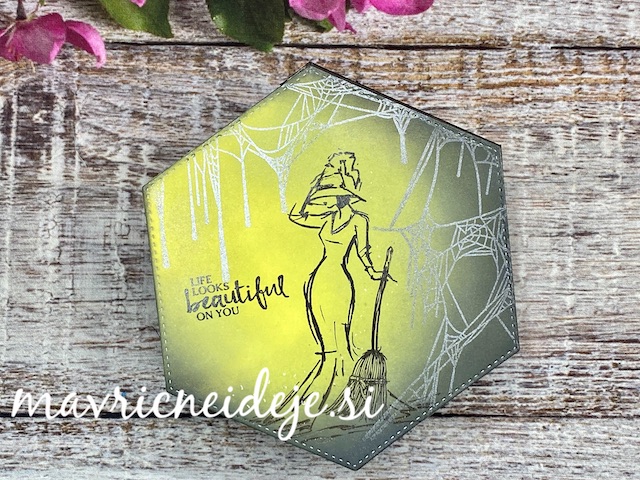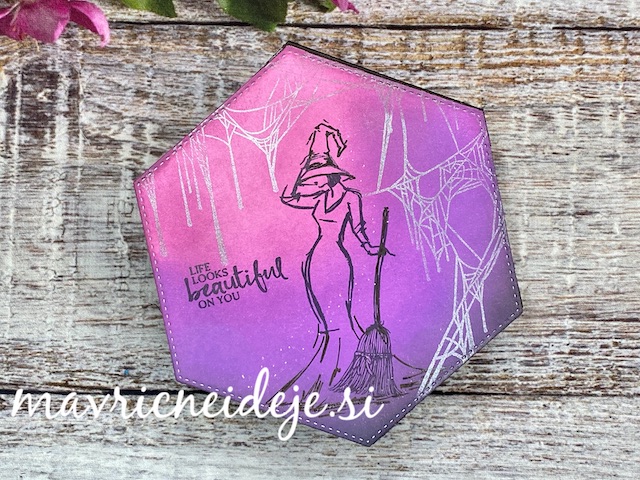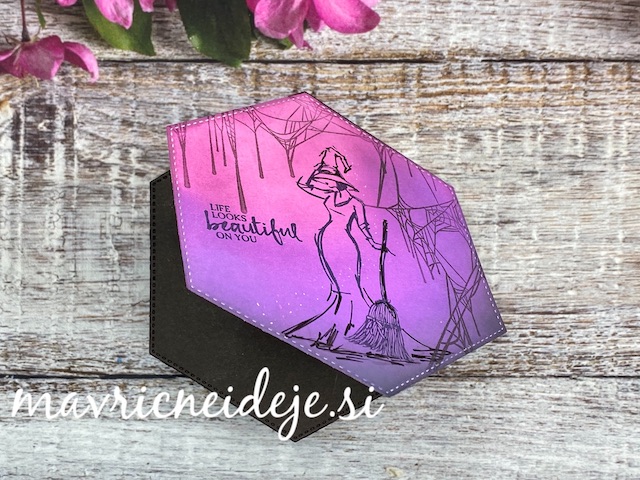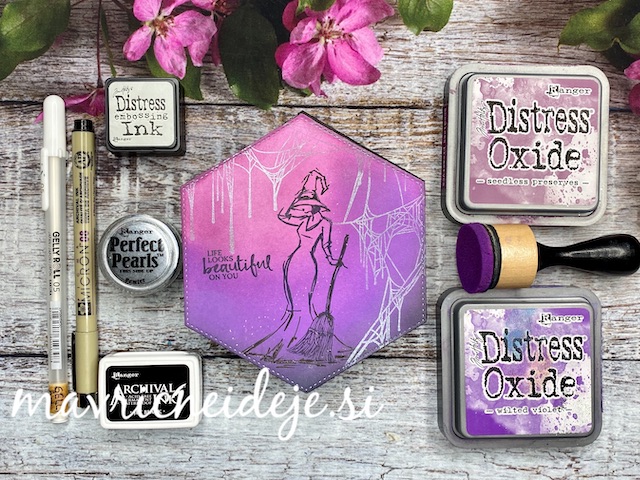 Ja: "Life looks beautiful on you!"
Ves material in naprave so na voljo v