V maju pri The Male Room Blog izzivu ustvarjamo voščilnice, na katerih je voda, slana, sladka, velika majhna…samo da je voda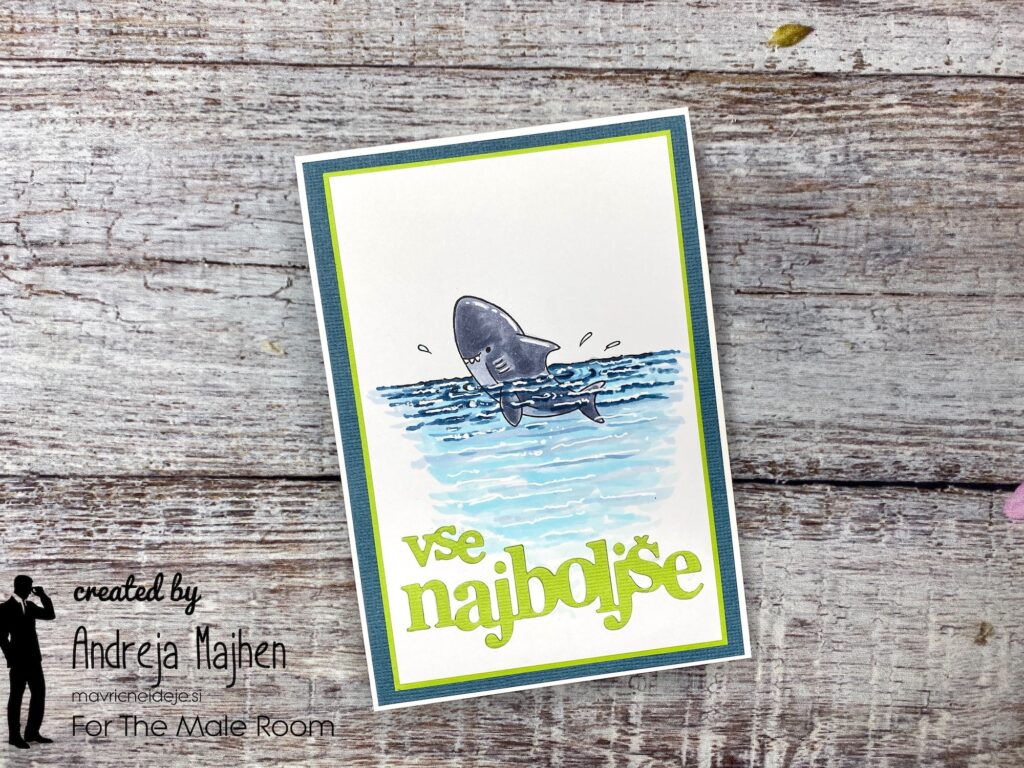 Z Memento blazinico sem na Color Copy 300g papir odtisnila prikupnega morskega psa in ga pobarvala s copic markerji.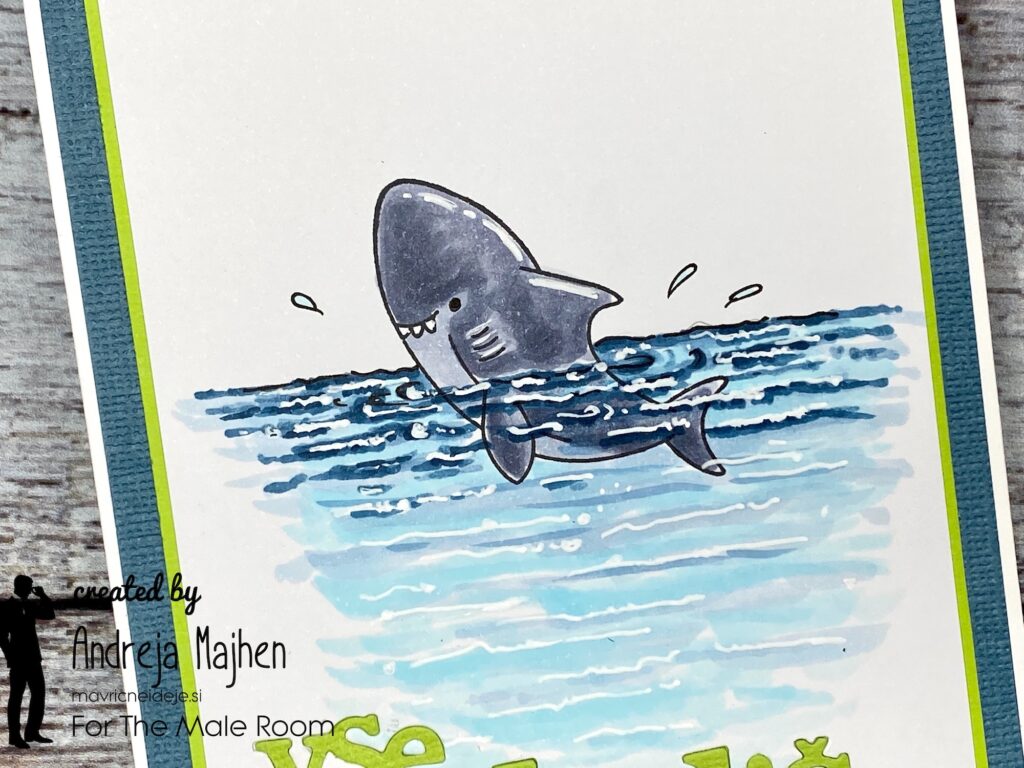 Z belim Sakura Gelly Roll markerjem sem dorisala morske pene.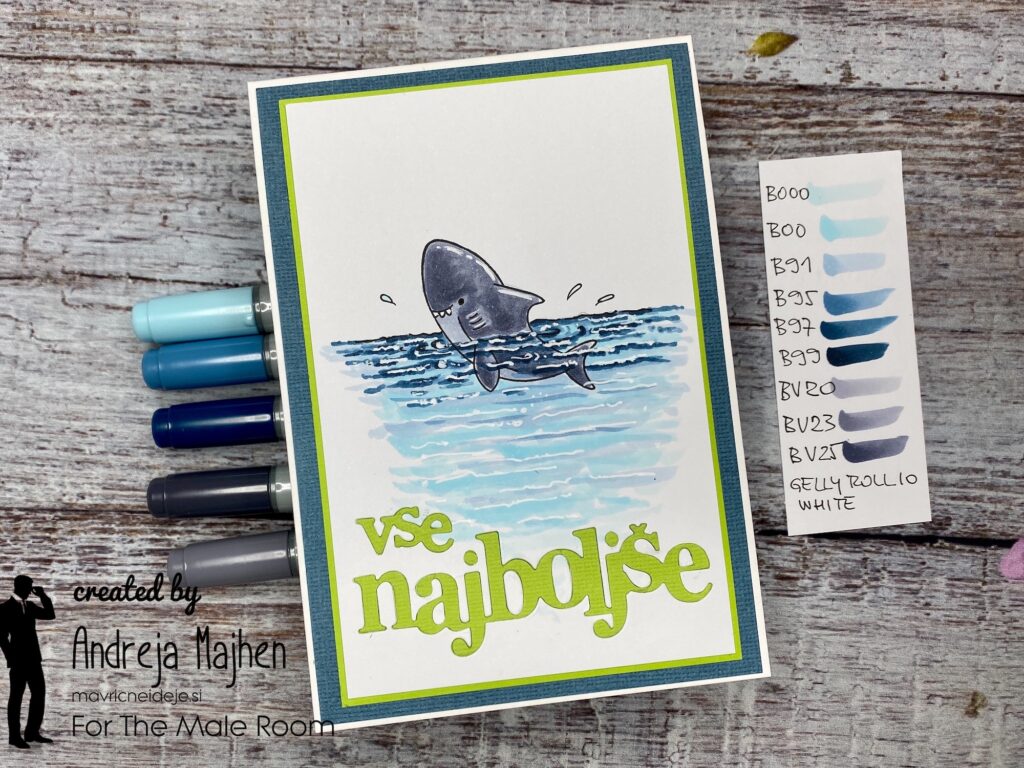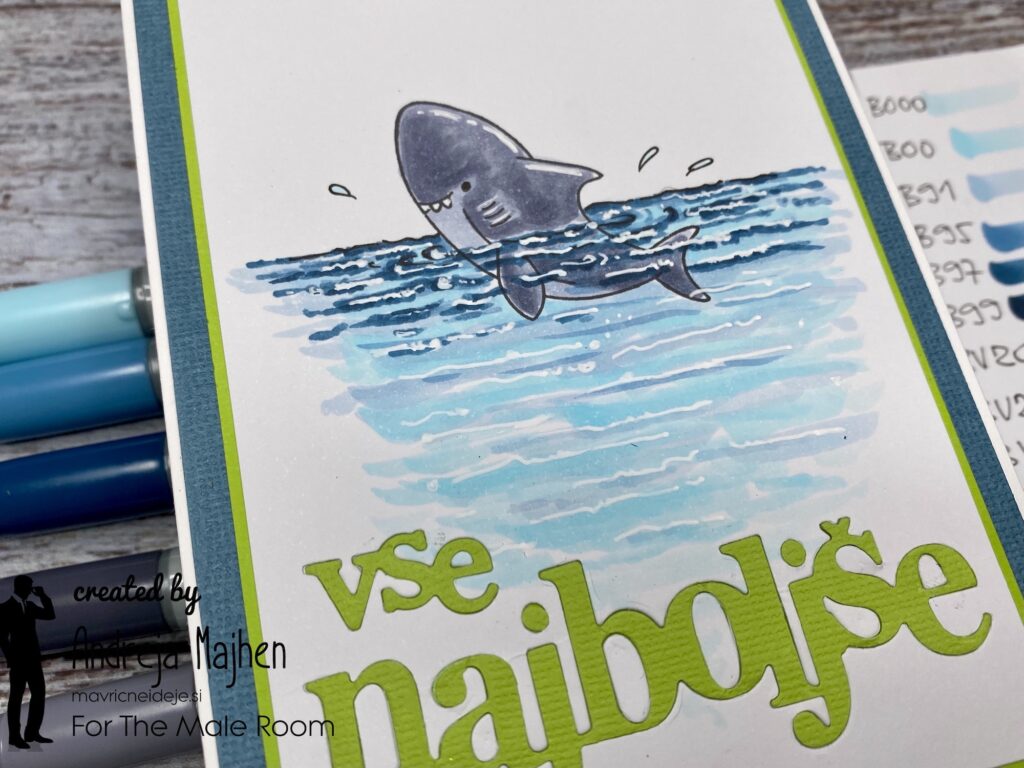 Svoje izdelke nam pokažite na spodnji povezavi.
The Male Room #150 Water/Beach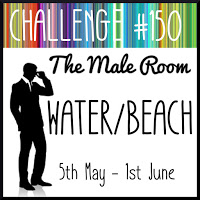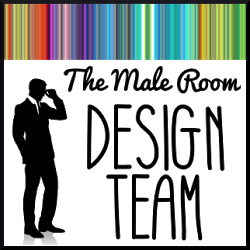 Ves material nadete v

Hvala za ogled in komentarje.