Po ogledu vseh videov o maskiranju pri Altenew Educator Certification Program (Masking Unleashed) sem se odločila sprobati maskirno tekočino, ki že kar nekaj časa čaka na moji "to-do" listi.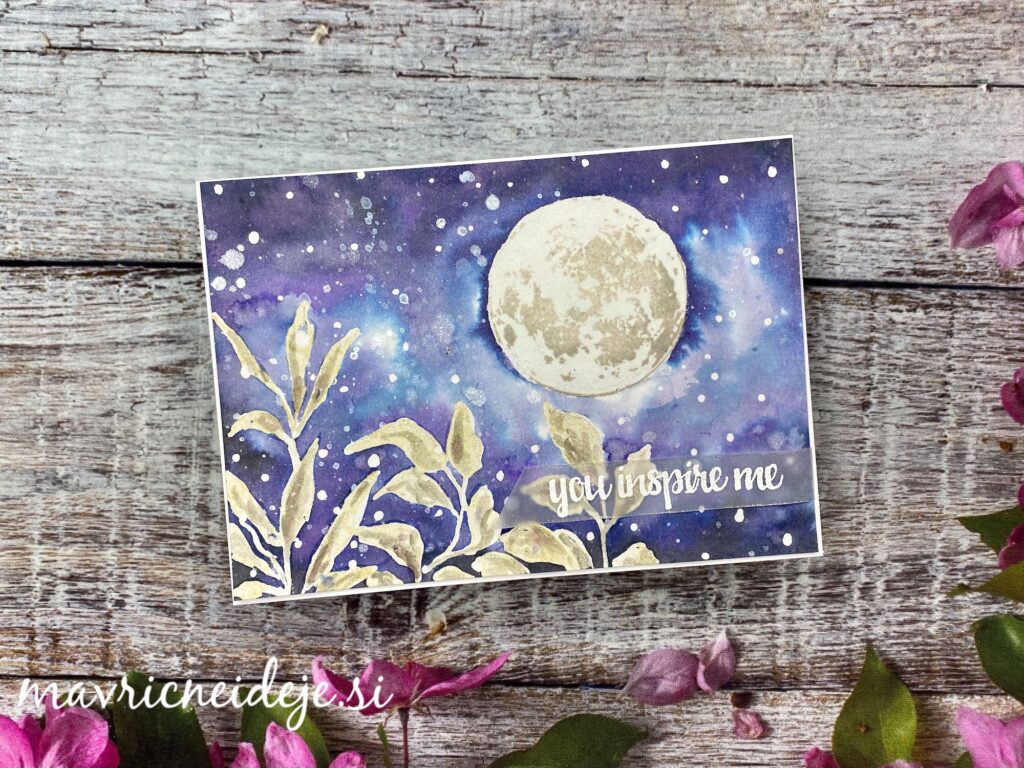 Na Florence akvarelni papir sem luno (Altenew to the moon) odtisnila z dvema Altenew sivima blazinicama, liste (Altenew Leaf Cluster stamp set) pa z Distress Ink Antique Linen blazinico.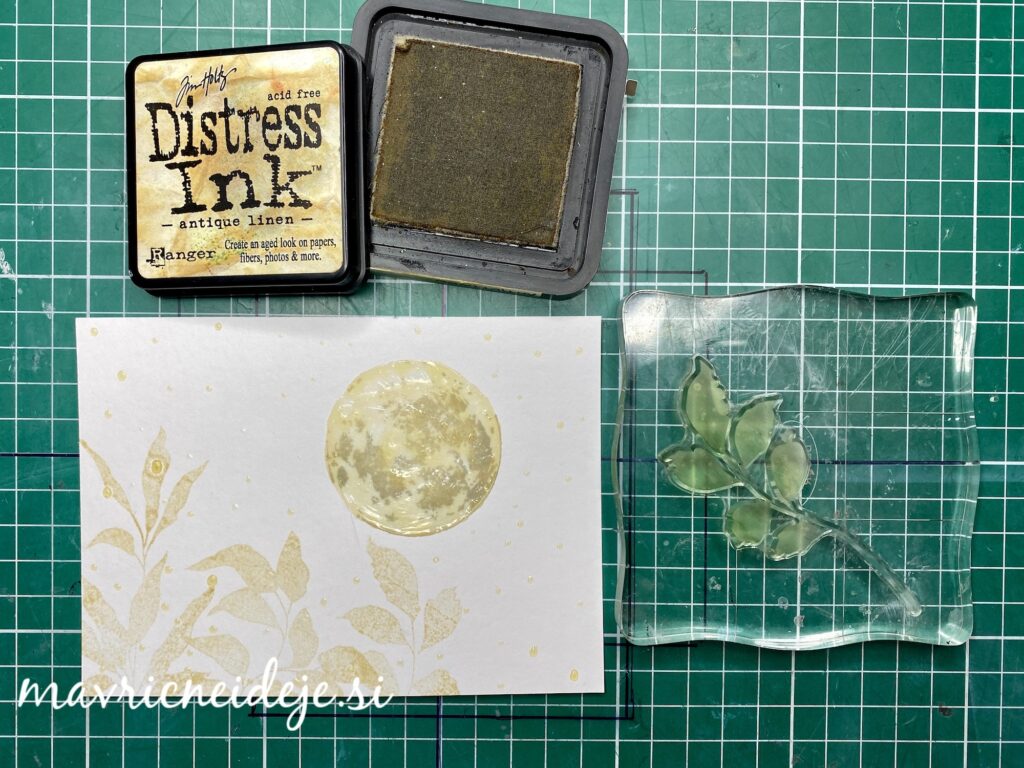 Vse odtise sem premazala z maskirno tekočino (Nuvo masking Fluid) in počakala, da se je vse dobro posušilo.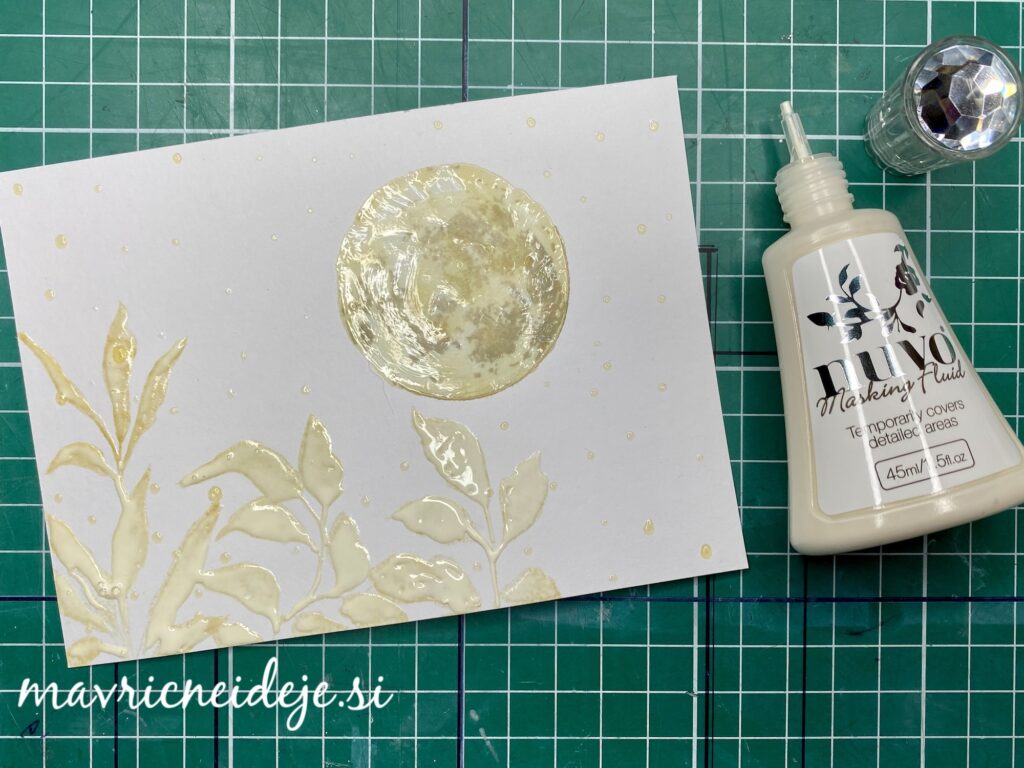 Od tu naprej sem bila spet na svojem področju. Nanašanje Distress Oxide Inkov (chipped sapphire, black soot in wilted violet) na mokro podlago je res užitek. Barve se kar same prelivajo in puščajo za sabo fantastične sledi.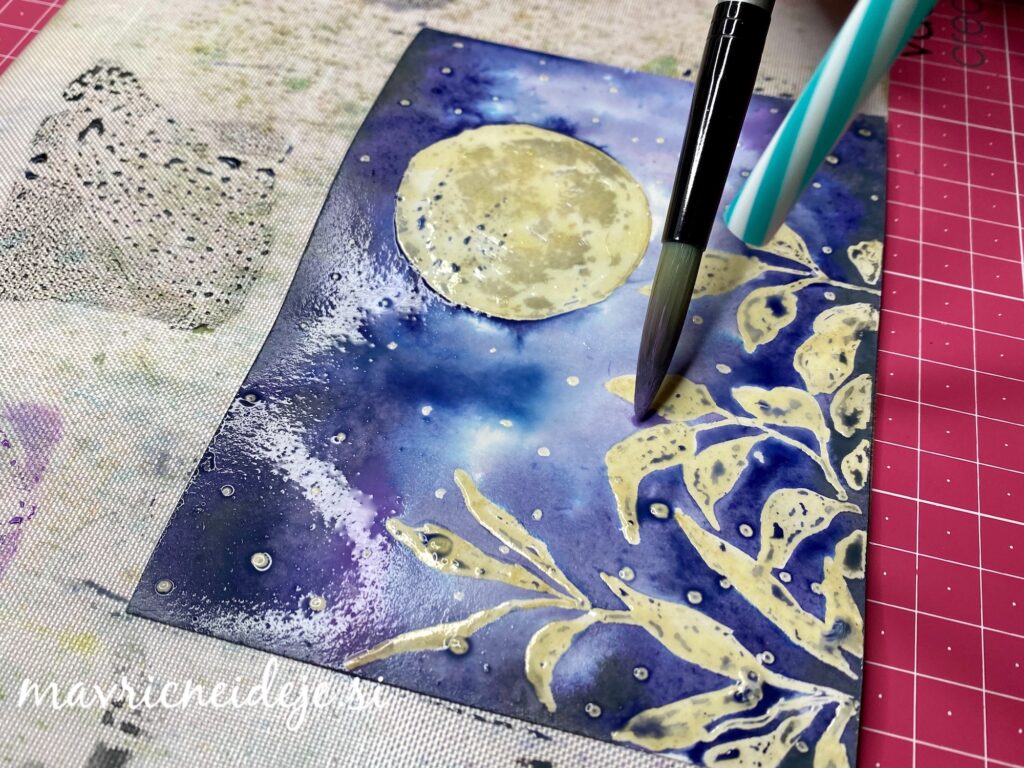 Barve sem nanašala s čopičem in jih malce usmerjala s pihanjem zraka skozi slamico.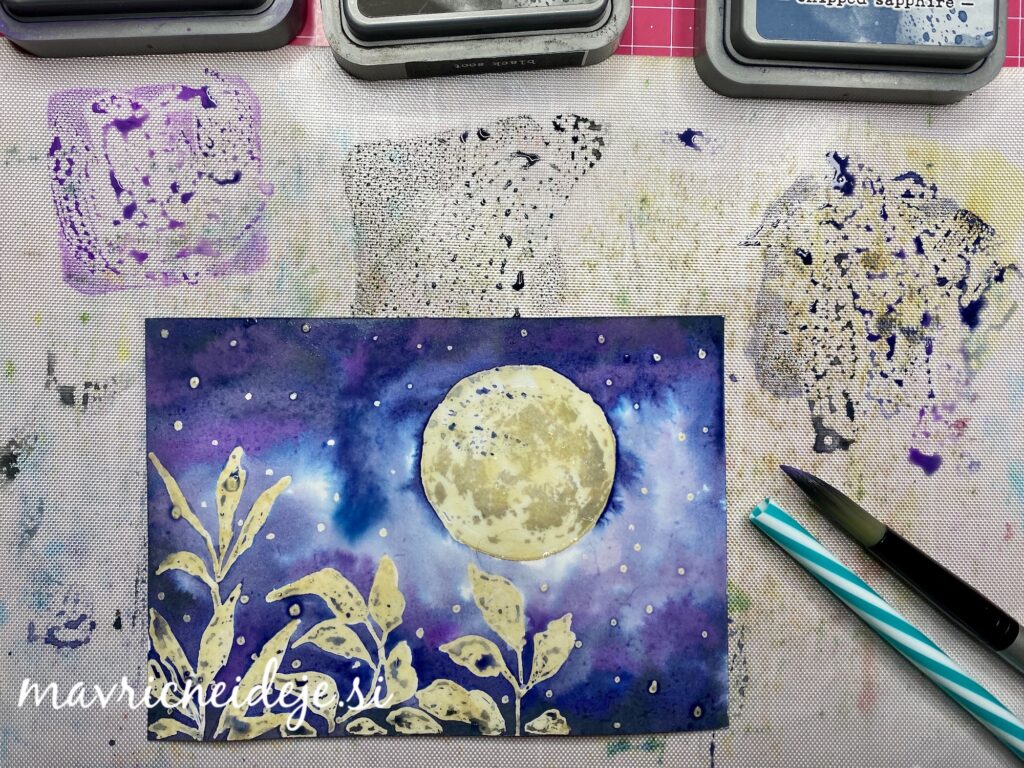 Med čakanjem, da se je dobro namočen papir posušil sem skuhala in pojedla kosilo, ob kavi pa sem lahko nadaljevala z raziskovanjem nove tehnike. Maskirno tekočino sem odstranila kar s prstom in razkrila se mi je res zanimiva slika.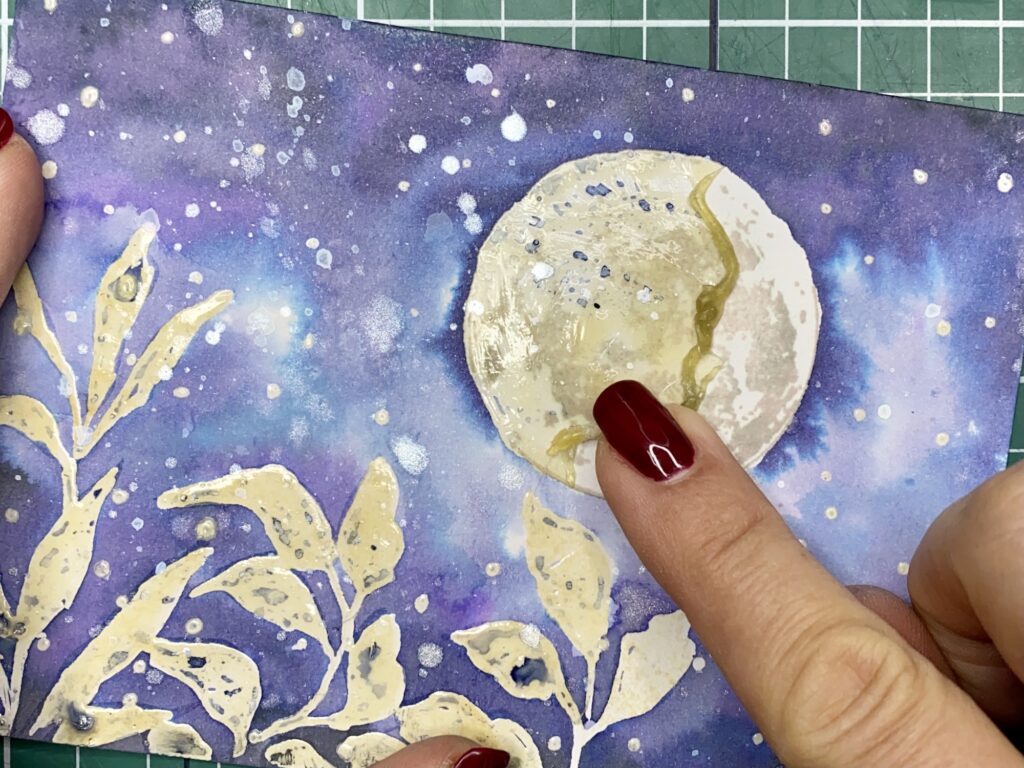 Na liste sem za malce globine dodala siv odtenek Altenew blazinice in nato še Wink Of Stella marker z bleščicami in Sakura Gelly Roll Stardust marker.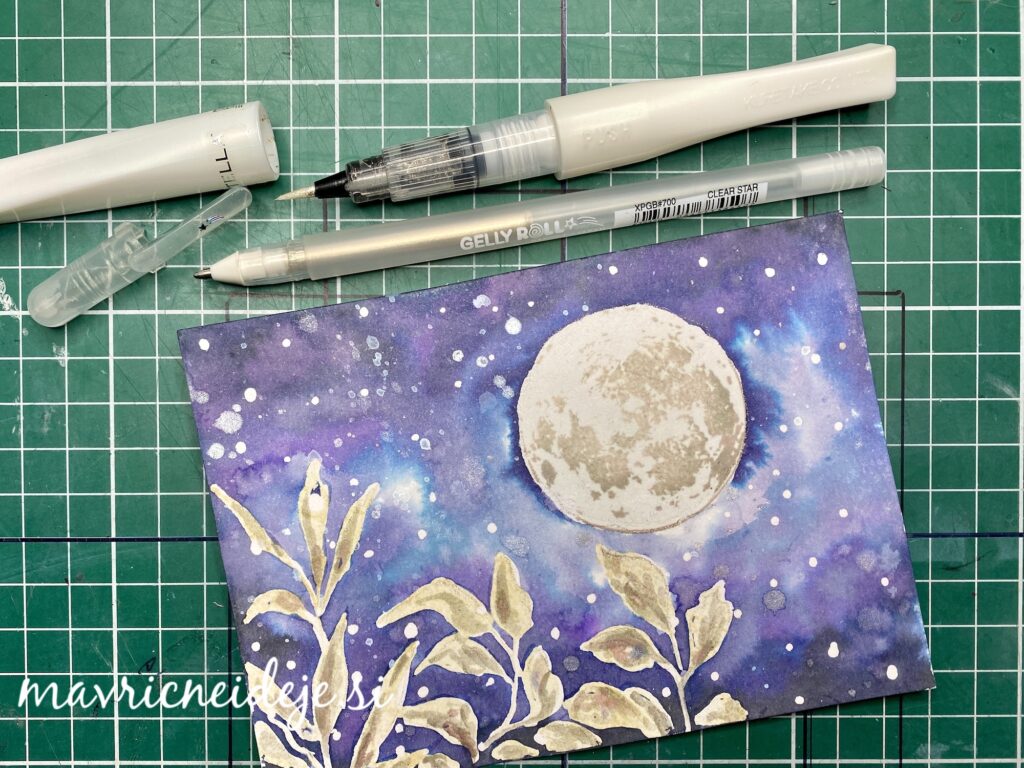 Napis sem z belim embosing prahom embosirala na pavs papir.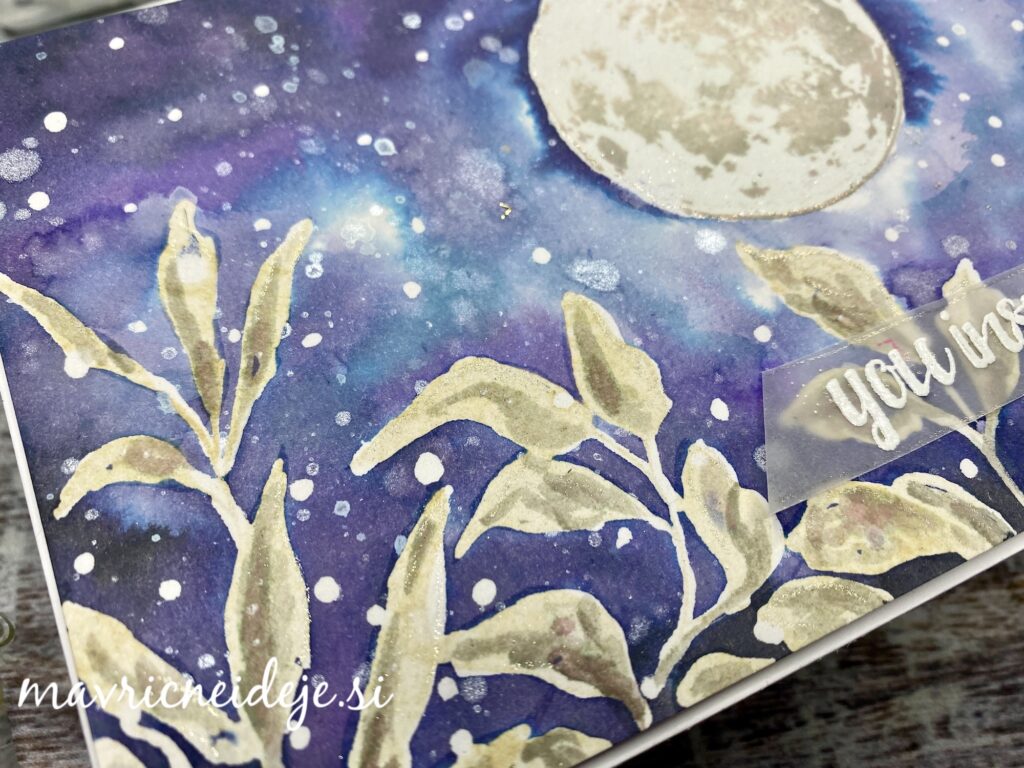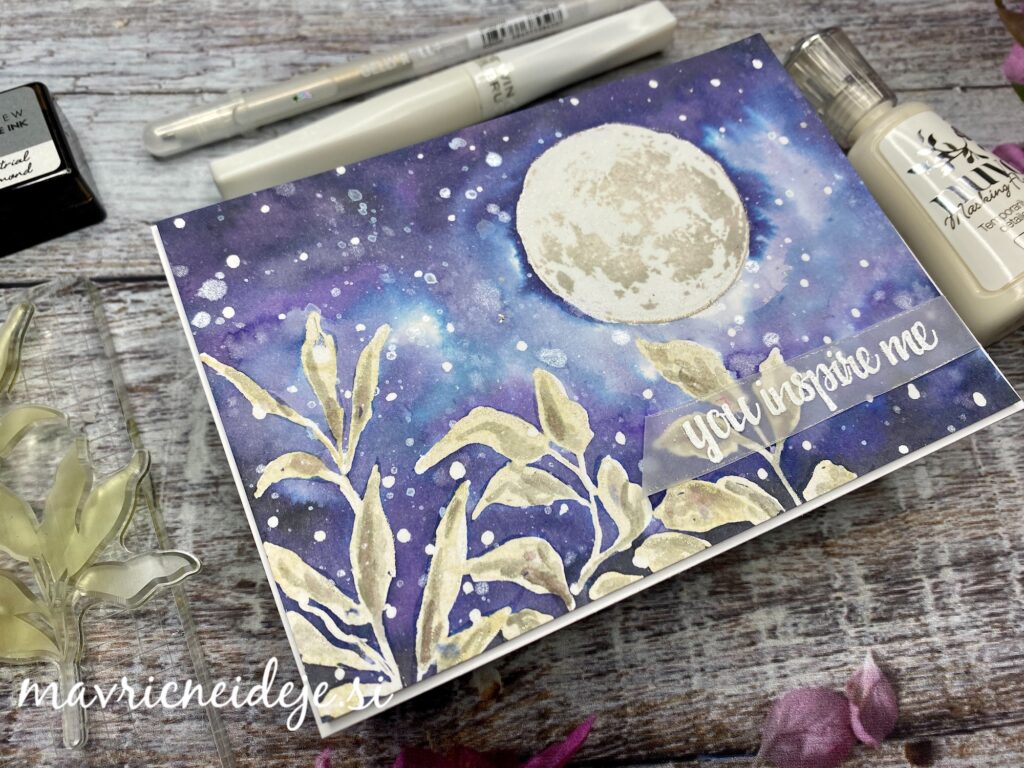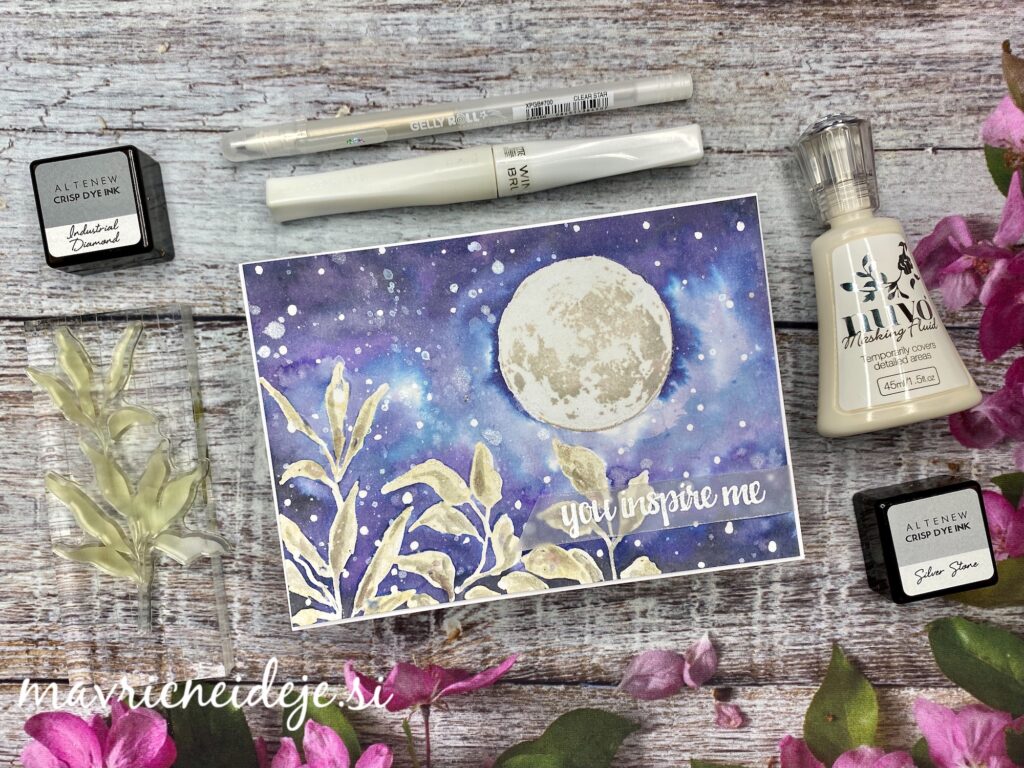 "After watching all the videos about masking on the Altenew – Masking Unleashed course, I decided to try the technique with masking fluid, which has been waiting for me on my to-do list for some time now. The hardest part was waiting for the liquid to dry before I could continue working. I will definitely use the masking fluid technique again as I find it great for small delicate areas."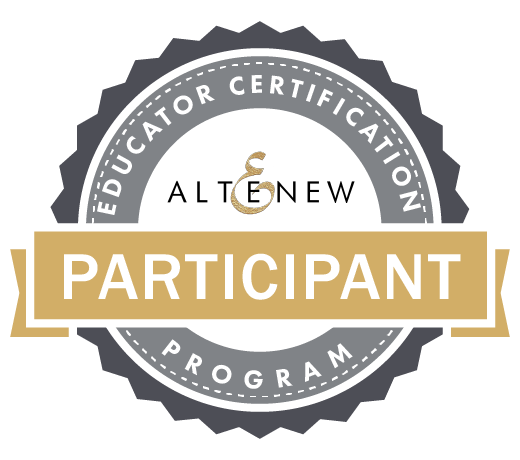 Ves material najdete na poličkah