Ob zaključku ogleda Altenew Clean & Simple Boutique Cards Classes sem med različnimi tehnikami izbrala uporabo posebnega papirja – zlat efekt ogledala.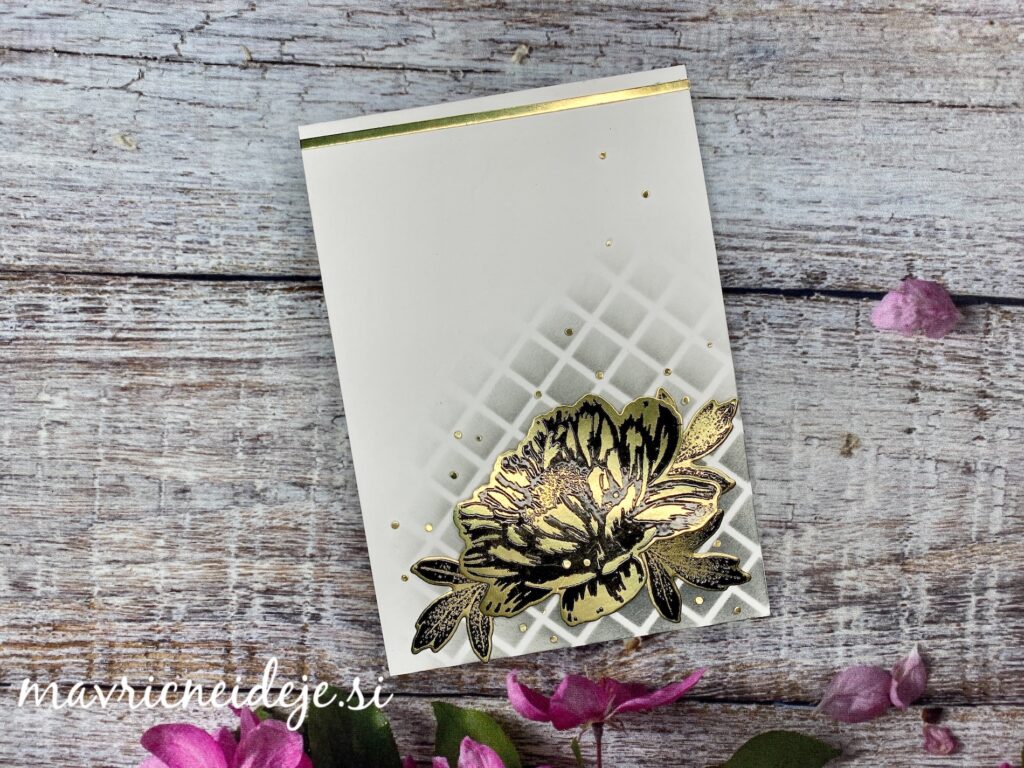 Na zlat papir sem z embosirala drugo plast rože in lističev (Altenew Hawaiian Coral) in jih izrezala z pripadajočimi rezalnimi šablonami.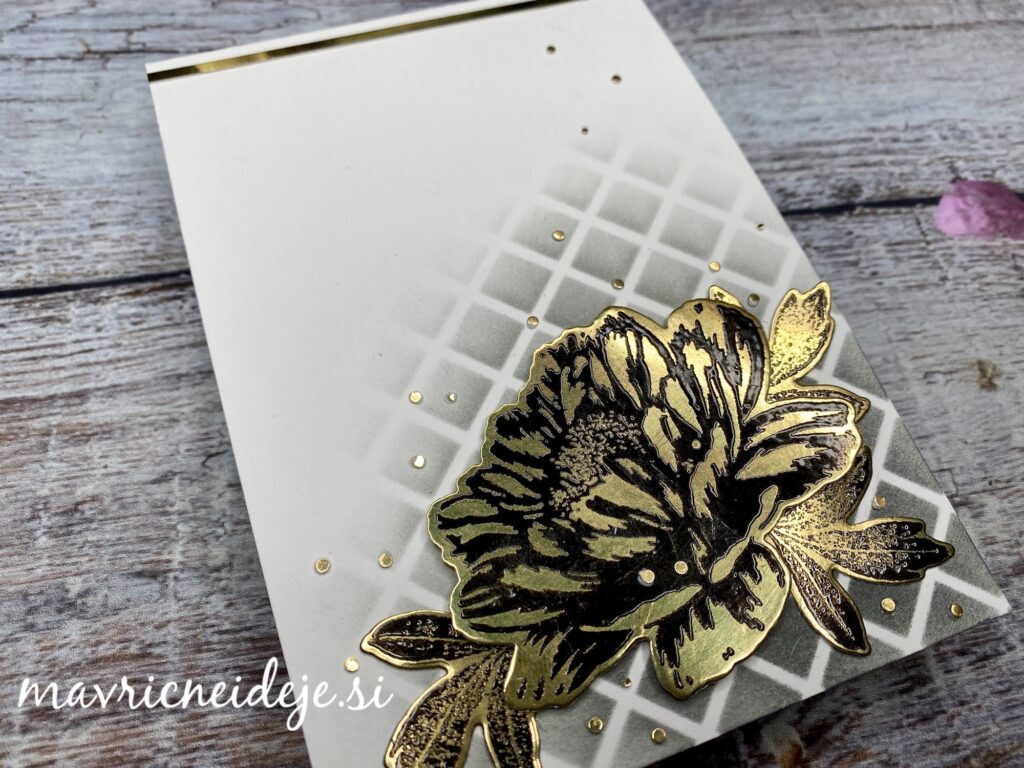 Za ozadje sem uporabila Altenew Trellis stencil, preko katerega sem nanesla Distress Oxide black soot.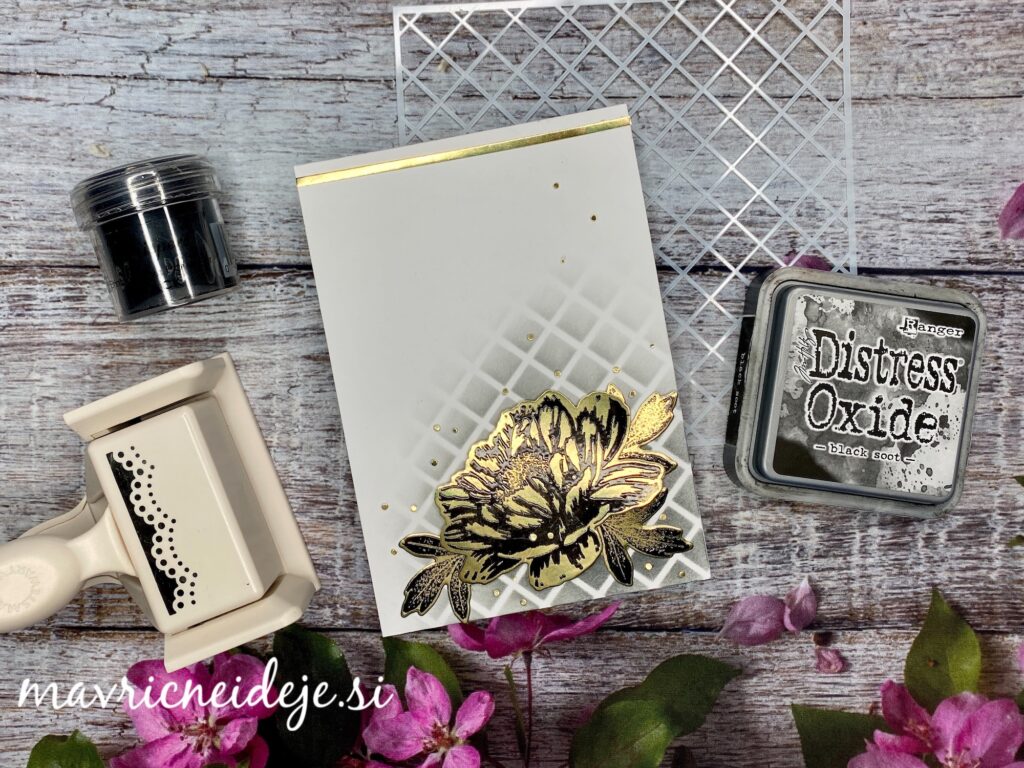 V ostanke zlatega papirja sem z robno štanco enkrat zarezala in uporabila odpdake – drobne krogce. Podoben trik sem videla v enem od videov.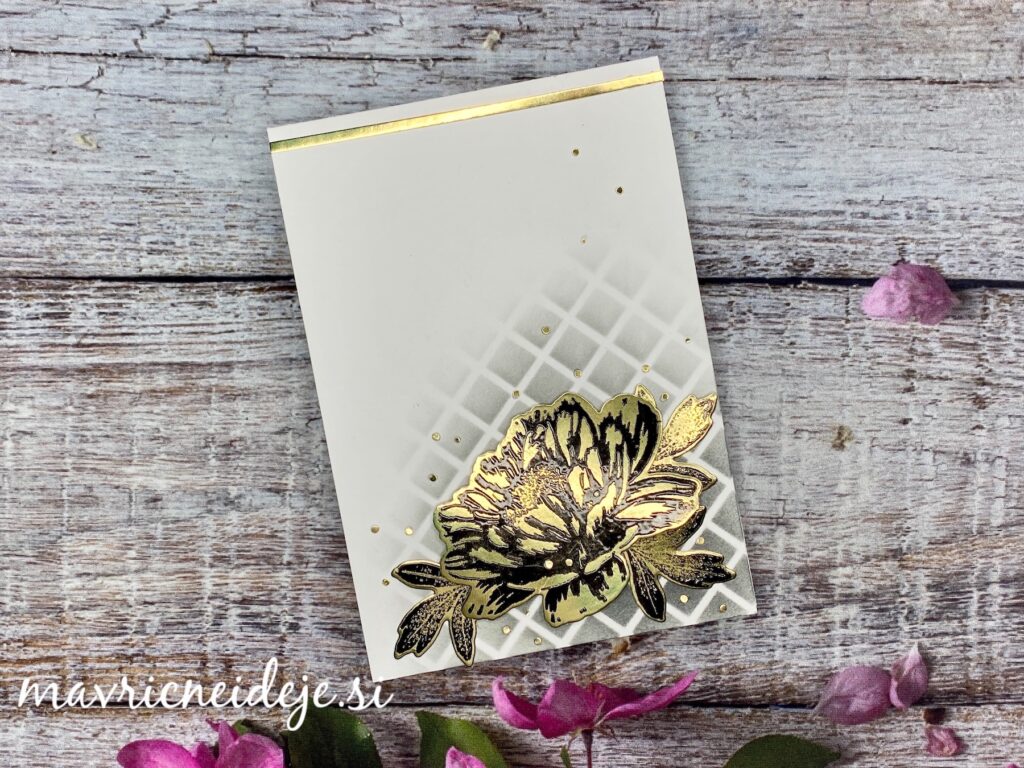 "At the end of Altenew Clean & Simple Boutique Cards Classes, I decided to use a special paper – a golden mirror effect – among various techniques. I heat embossed for the first time on such paper and I am very happy with the result. I learned how to make sequnces with a border punch."
Še druga voščilnica za to nalogo.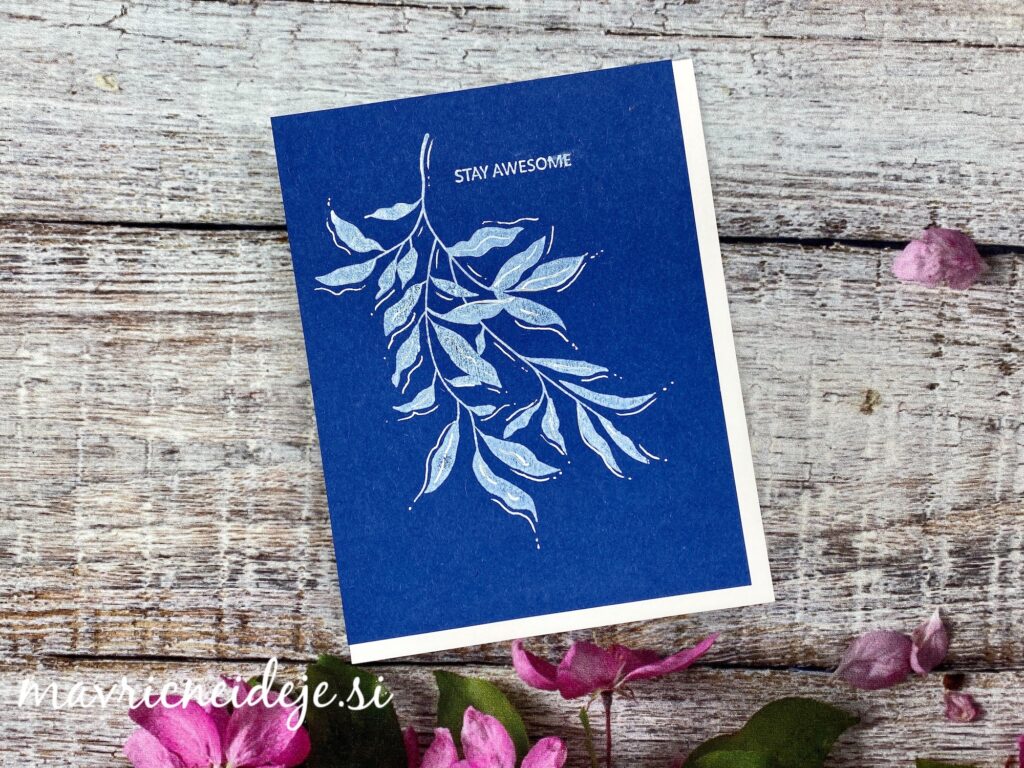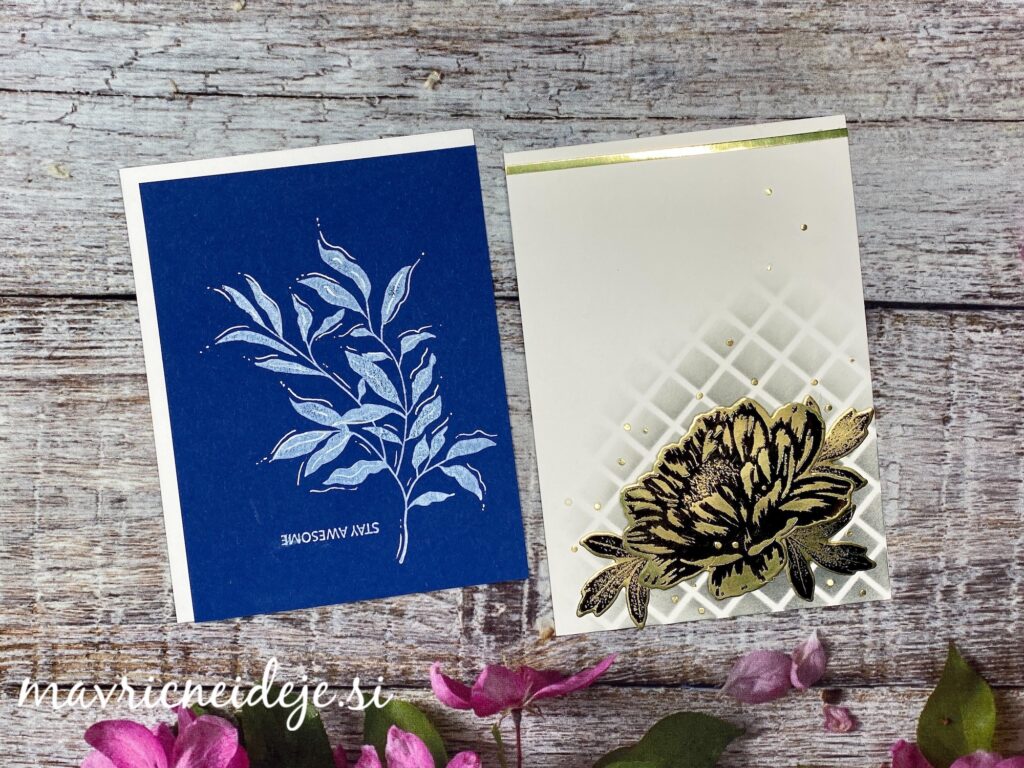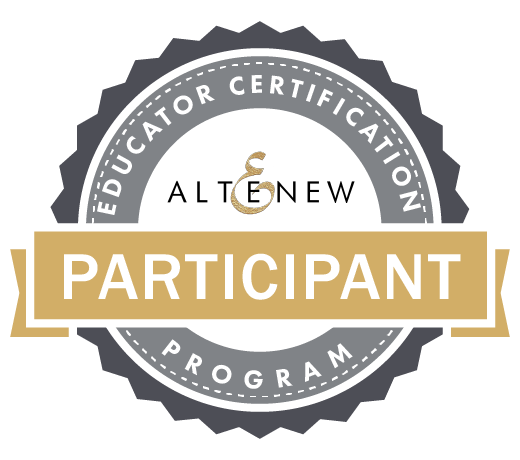 Ves material najdete na poličkah