Nov izziv pri CRAFT-alnici se glasi: na voščilnici uporabi pavs papir.
Izdelala sem nežno pokončno voščilnico z 3d embosing srajčko.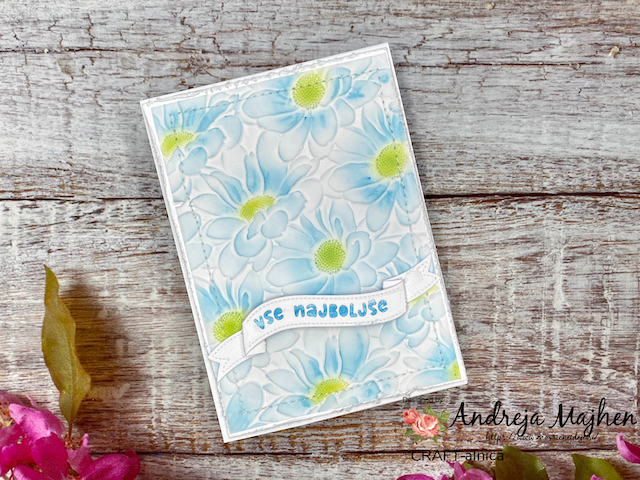 Pavs papir sem embosirala v embosing srajčki.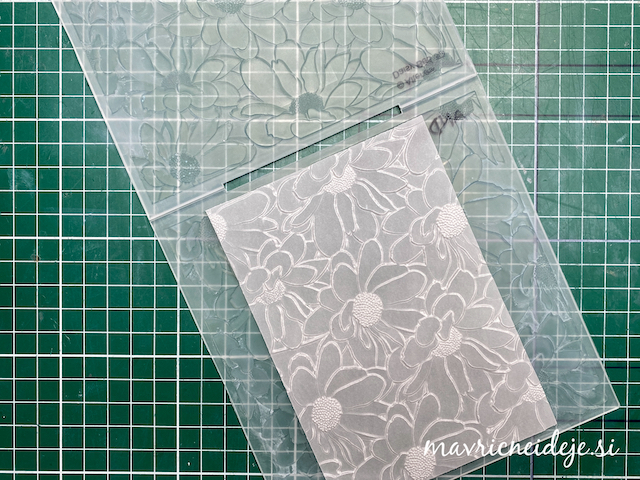 Modro Distress voščenko sem nanesla direktno na pavs papir in razmazala s prstom.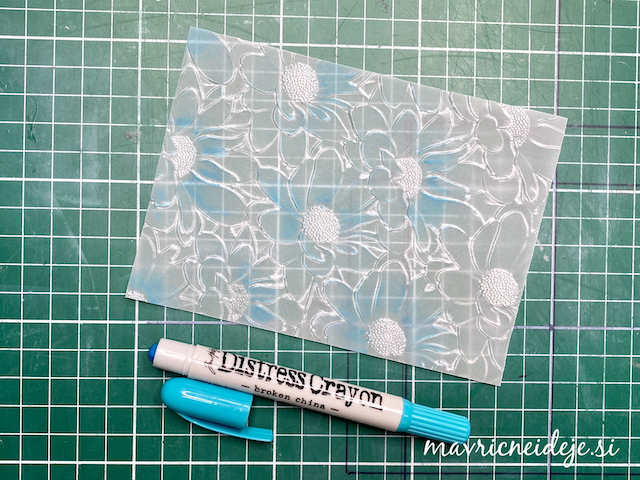 Rimeno pa sem nanašala s čopičem, saj sem želela barvo le na sredini cvetkov.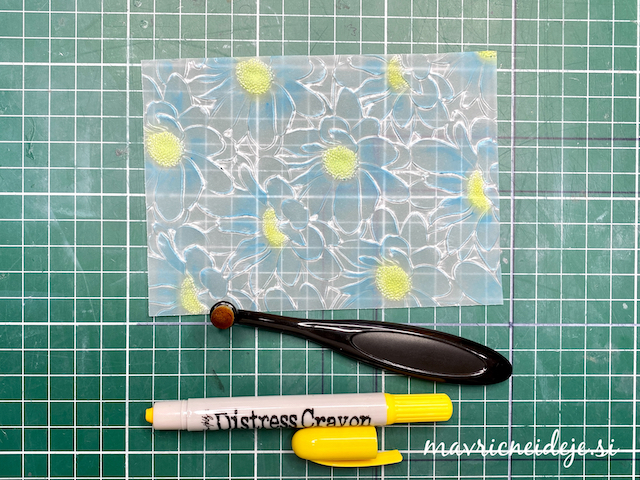 Pavs papir sem našila na bel karton z nacefranim robom. To sem s 3d lepilnim trakom namestila na pokončno osnovo in dodala še zastavico z napisom.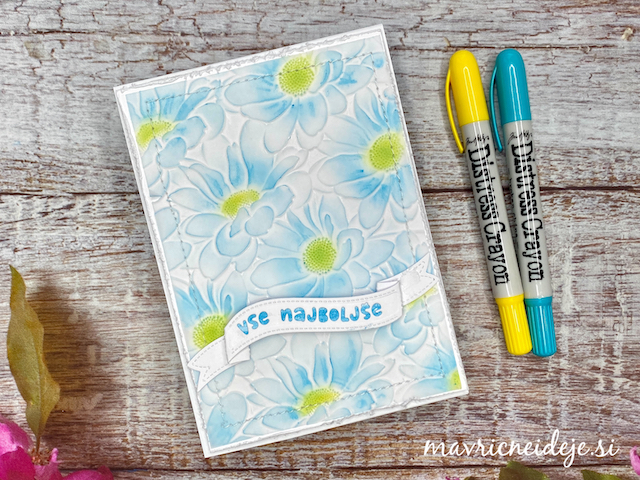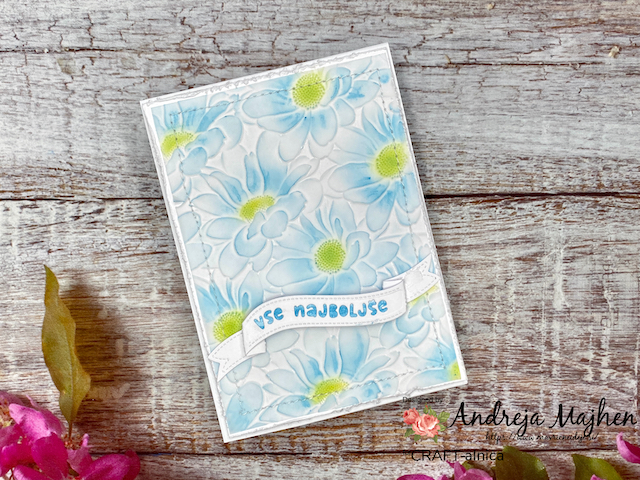 Uporabila sem:
pavs papir
Altenew embosing srajčka Daisy Bed 3d
Ranger Distress Crayon mustard seed, broken china
UK Craft 300g bel papir
šivalni stroj
Sizzix naprava
Tim Holtz Tonic PAPER DISTRESSER AND THREAD CUTTER
Najlepši Par rezalna šablona zastavica in črke
plošča in kost za prepogibe
čopič za nanašanje barve
3d lepilni trak
Z navdih poglejte k gostujoči ustvarjalki …..
ter Andreji L. in Lili, Pripravile so čudovite izdelke s pavs pairjem .
Vesele bomo vaših prispevkov in komentarjev na blogu Craft-alnice in tudi na naših blogih.