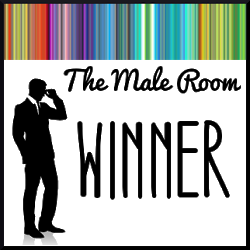 Pri The Male Room poteka izziv ORIGAMI. Zgibanja papirja v tej tehniki nisem vešča, zato sem si izbrala sila enostaven motiv kita.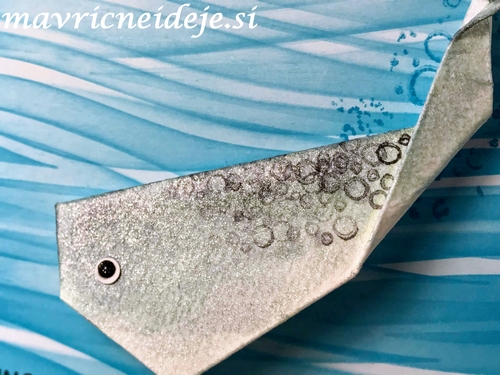 Izdelala sem ga iz akvarelnega papirja in ga pobarvala z Distress Oxide Iced spruce ter dodala več nanosov Wink of stella markerja z bleščicami.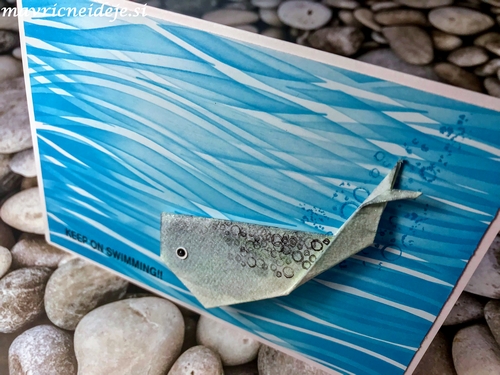 Za ozadje sem z mehkim čopičem preko stencil šablone na WOW! papir nanesla Distress Oxide Mermaid lagoon.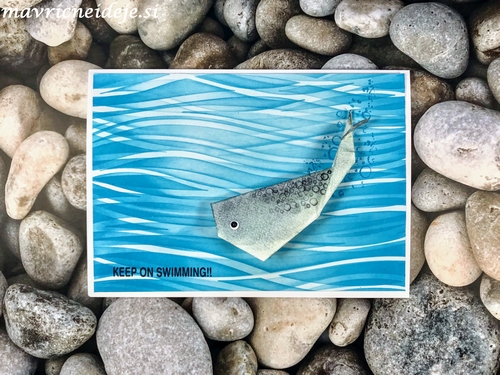 Sence okrog kita so nastale pri fotografiranju, saj je kit kar pošteno 3d.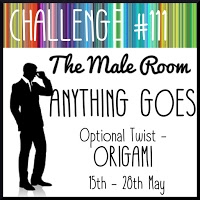 The Male Room Challenge #111 – Anything Goes, optional twist Origami
Hvala za ogled in komentarje.