Pozdravljeni v sobotno jutro, v tem tednu je na voščilnicah obvezna "craft" barva. To je nekakšna naravno rjava barva, ki me najbolj spominja na barvo jute. Že nekaj časa me mika tehnika barvanja s Copic markerji na Craft papir in to je idealna priložnost.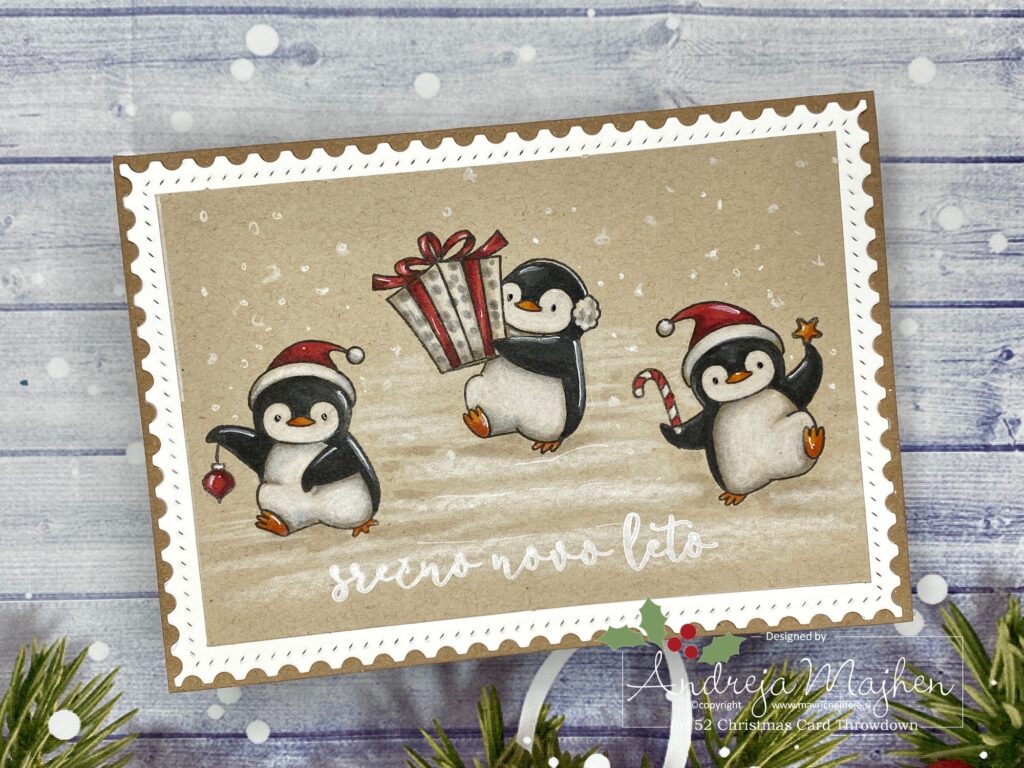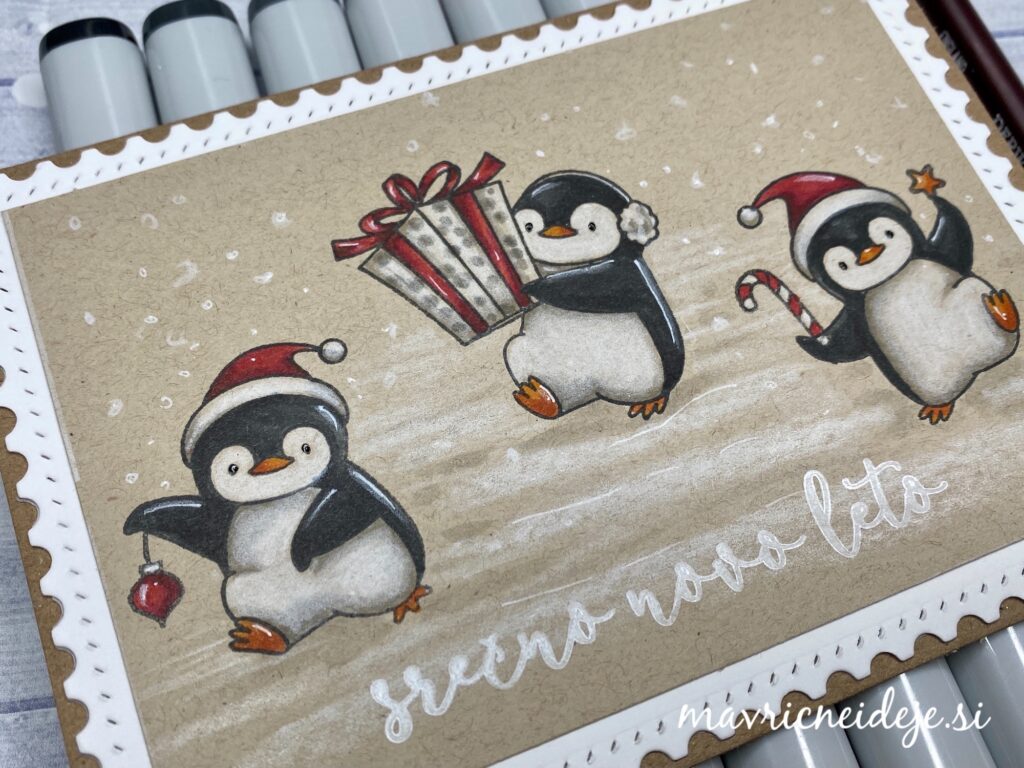 Na neenah desert storm papir sem z Memento blazinico odtisnila MFT motive pingvinov in jih najprej pobarvala s Copic markeji, nato pa sem dodala belo barvico, bel Sakura Gelly Roll marker in napis odtisnjen z belo blazinico.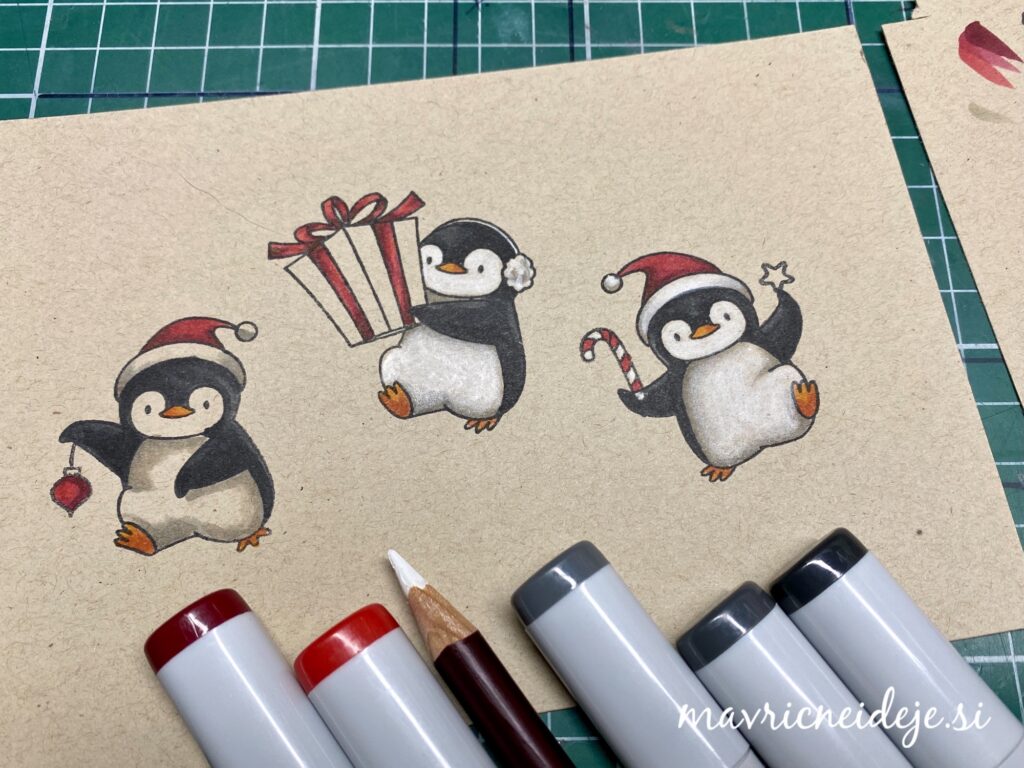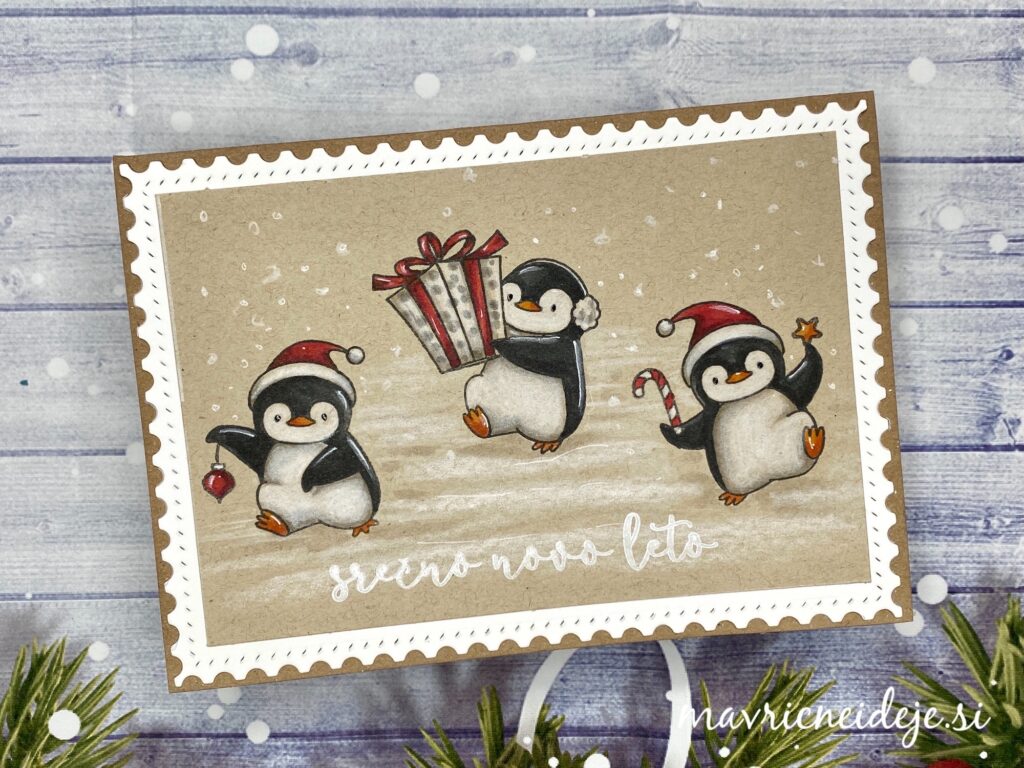 Bel okvirček je iz seta rezalnih šablon najlepši par.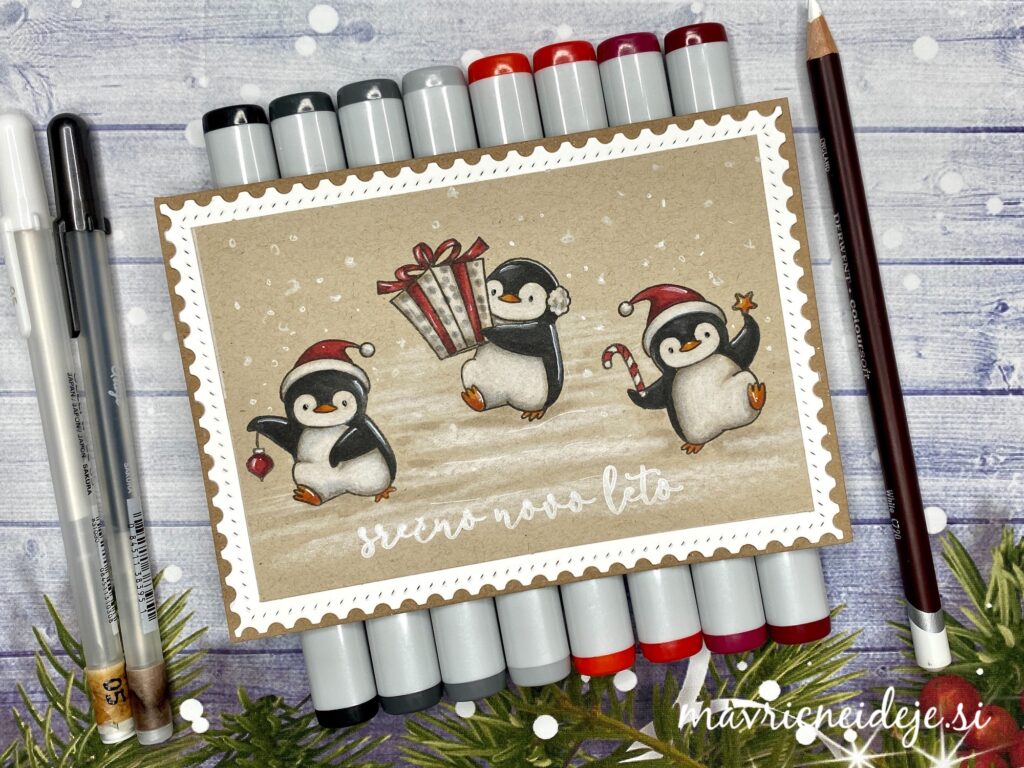 Vabljeni k sodelovanju, svoje izdelke nam pokažite na tej povezavi.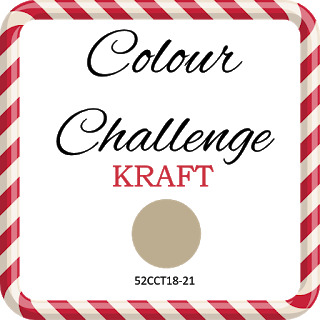 Ves material nadete v