V poglavju AECP Polychromatic so mi vzbudile zanimanje nežne – pastelne barve, ki jih dosežemo s Copic markerji.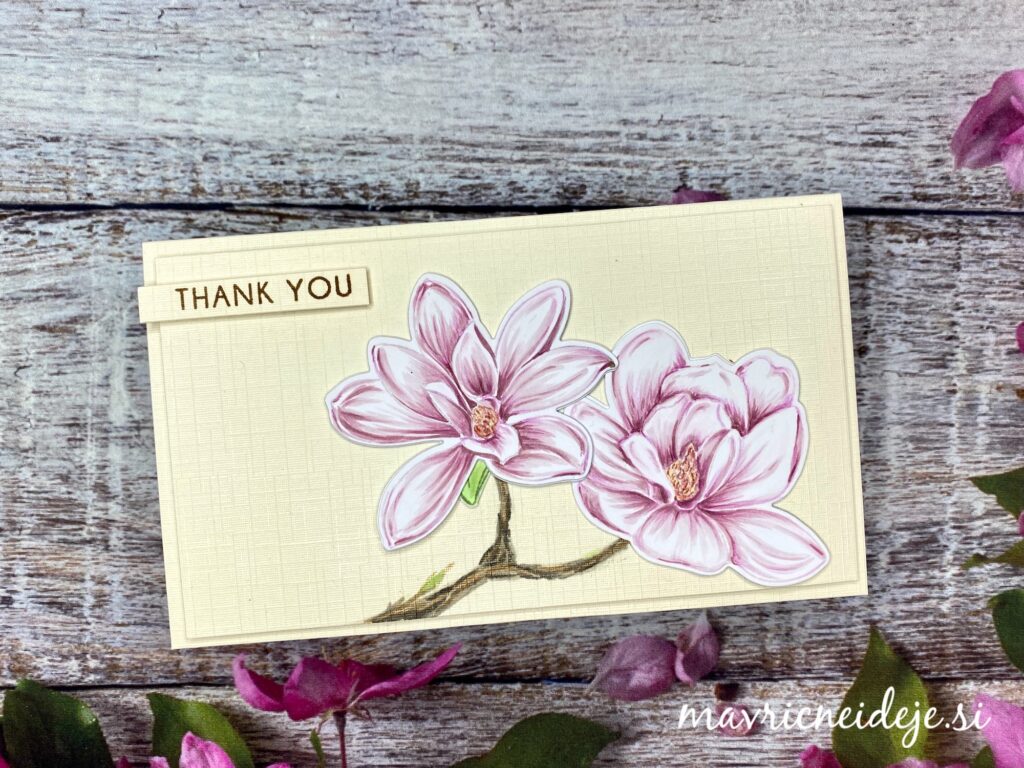 Uporabila sem Altenew Magnolias for hers štampiljke in rezalne šablone, Copic markerje (RV91, RV93, RV95 za cvet; YG11, G82, G43 za listek; W3, W4, W7 za vejico) in nekaj Polychromos barvic za detajle.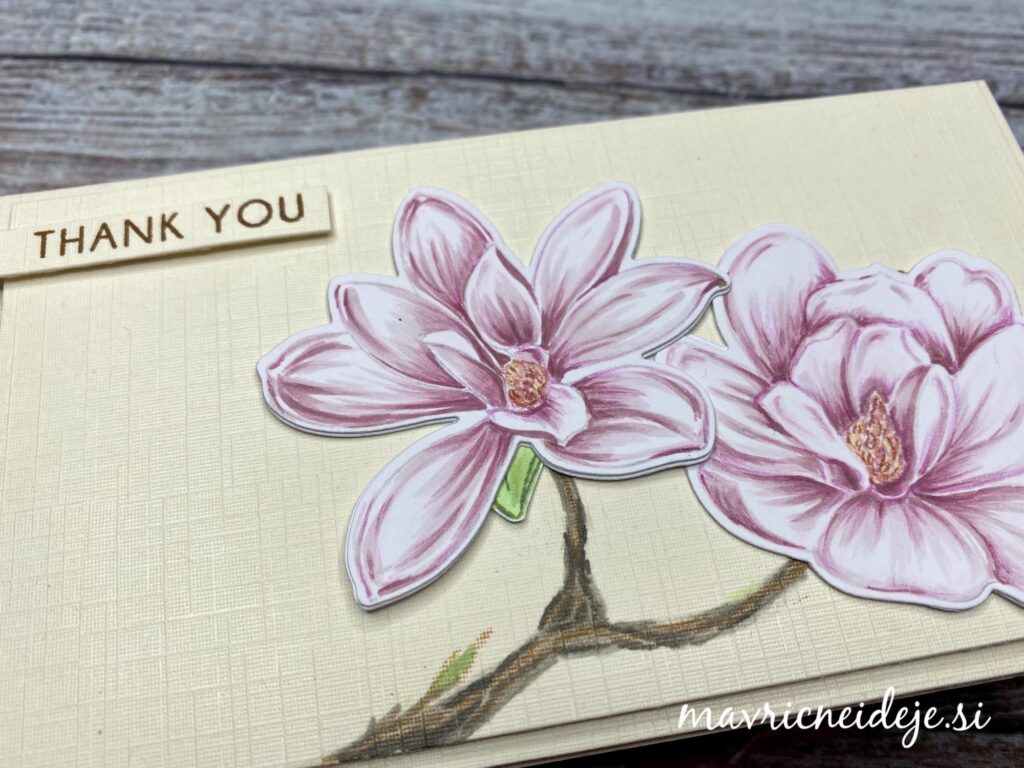 Listke in cvet sem odtisnila na Color Copy papir z Altenew blazinicama in se lotila barvanja.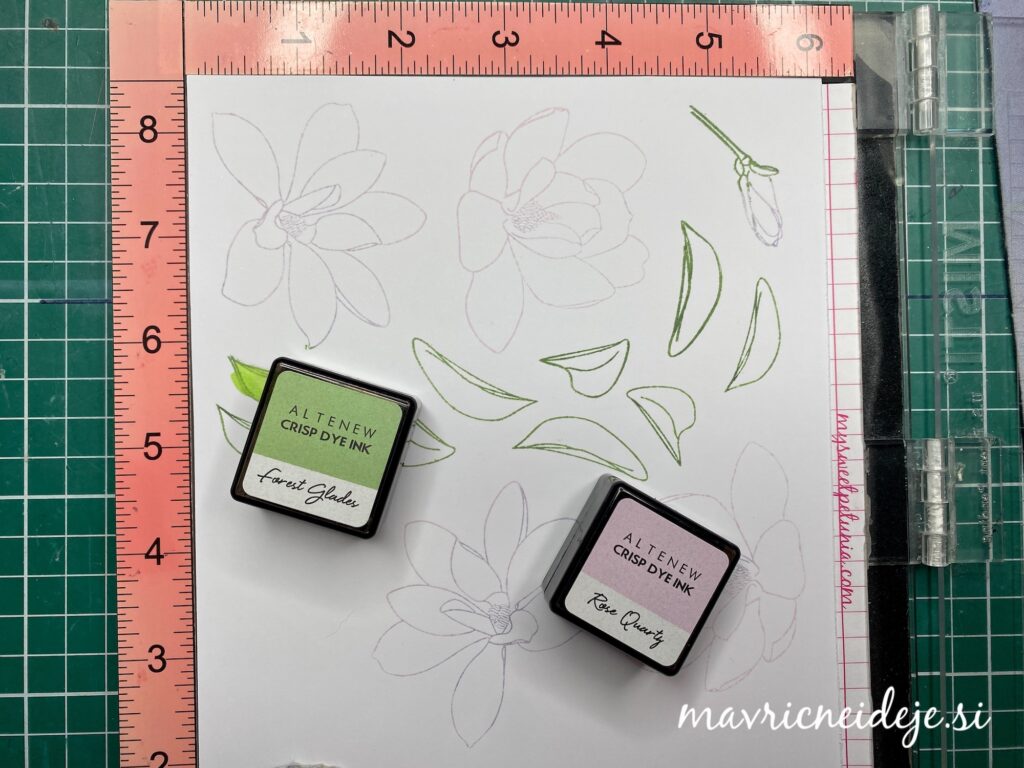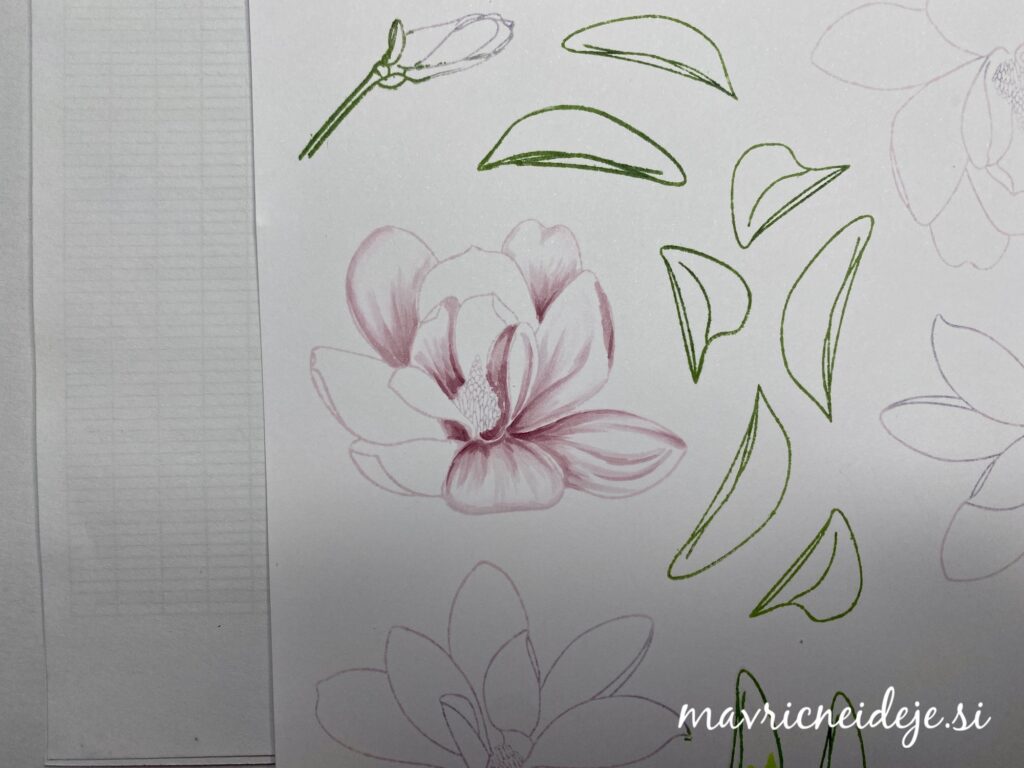 Želela sem res natančen izrez zato sem najprej naredila izrez v nepobarvan papir, nagativ sem položila na pobarvan cvet. Odspodaj sem dva papirja fiksirala z washi trakom.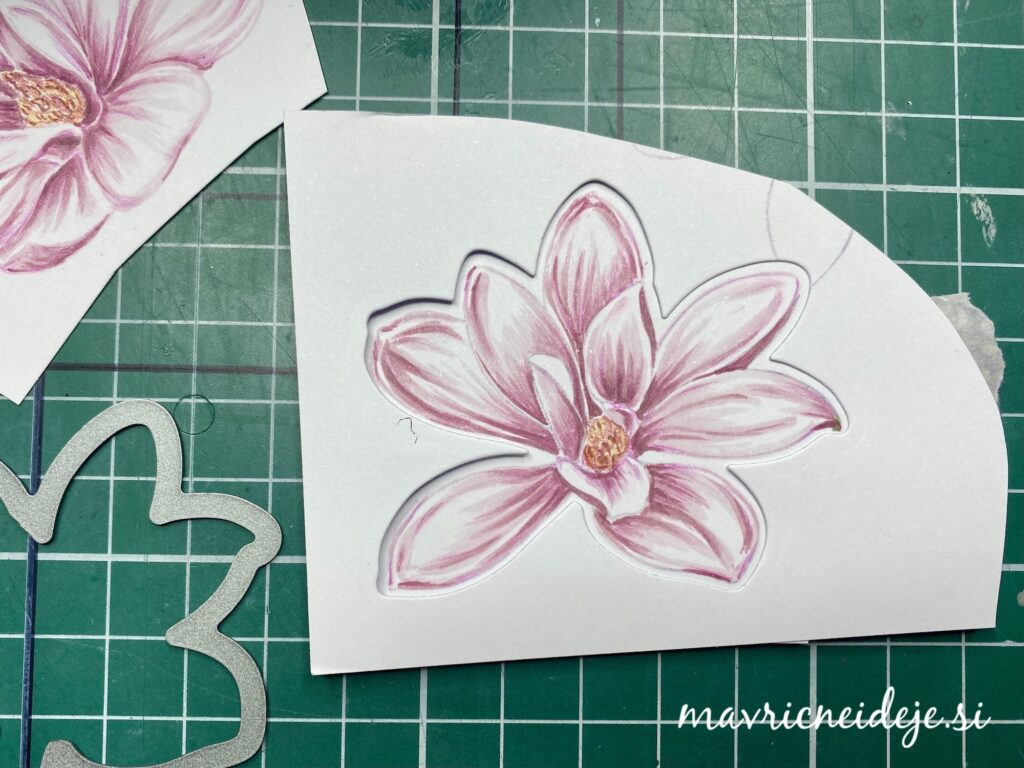 V ta zgornji izrez sem namestila rezalno šablono, ki kar pade na pravo mesto.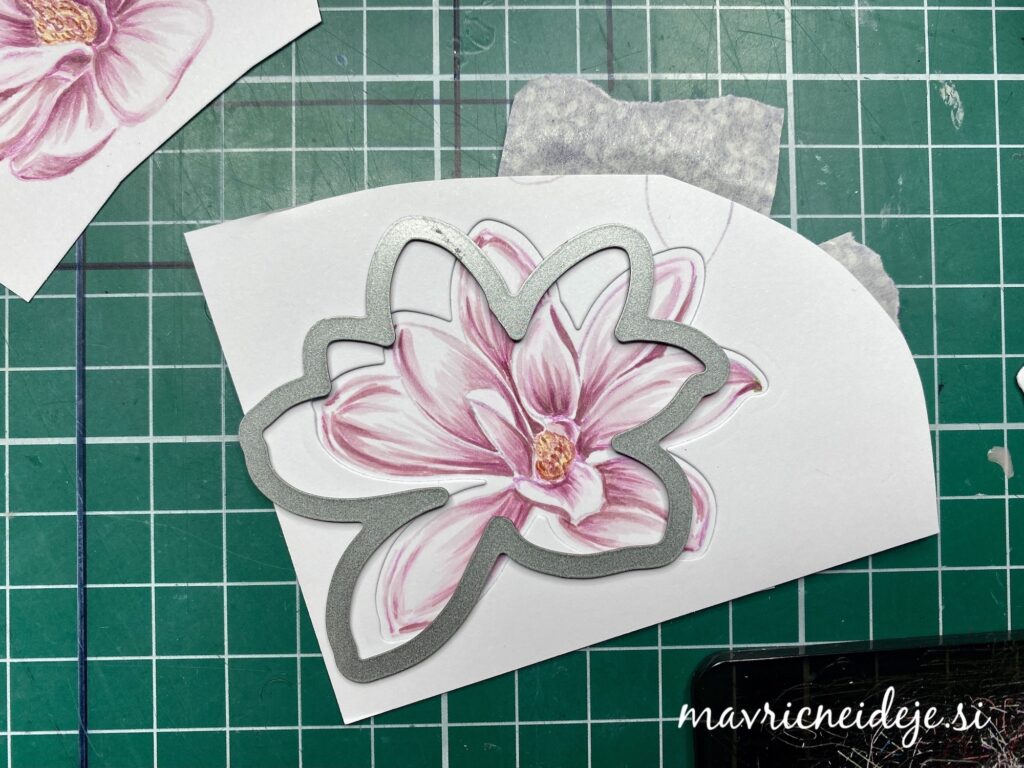 Rezalno šablono sem od zgoraj foksirala z washi trakom in vse skupaj spustila preko Sizzixa.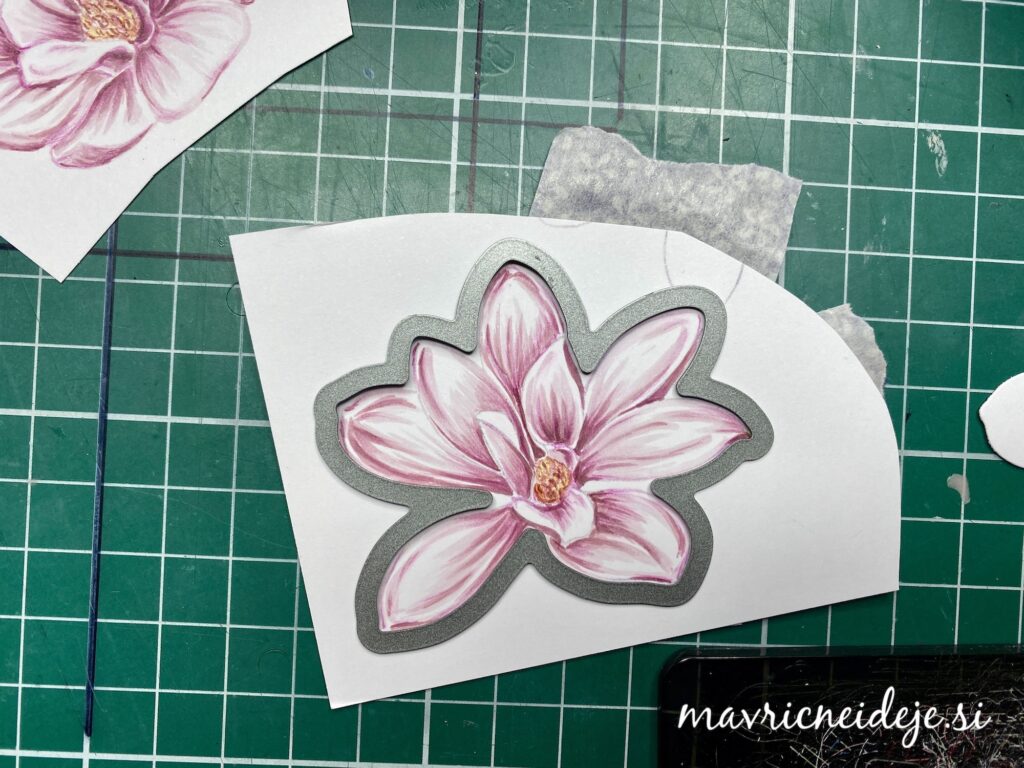 Tako dobimo res natančen izrez.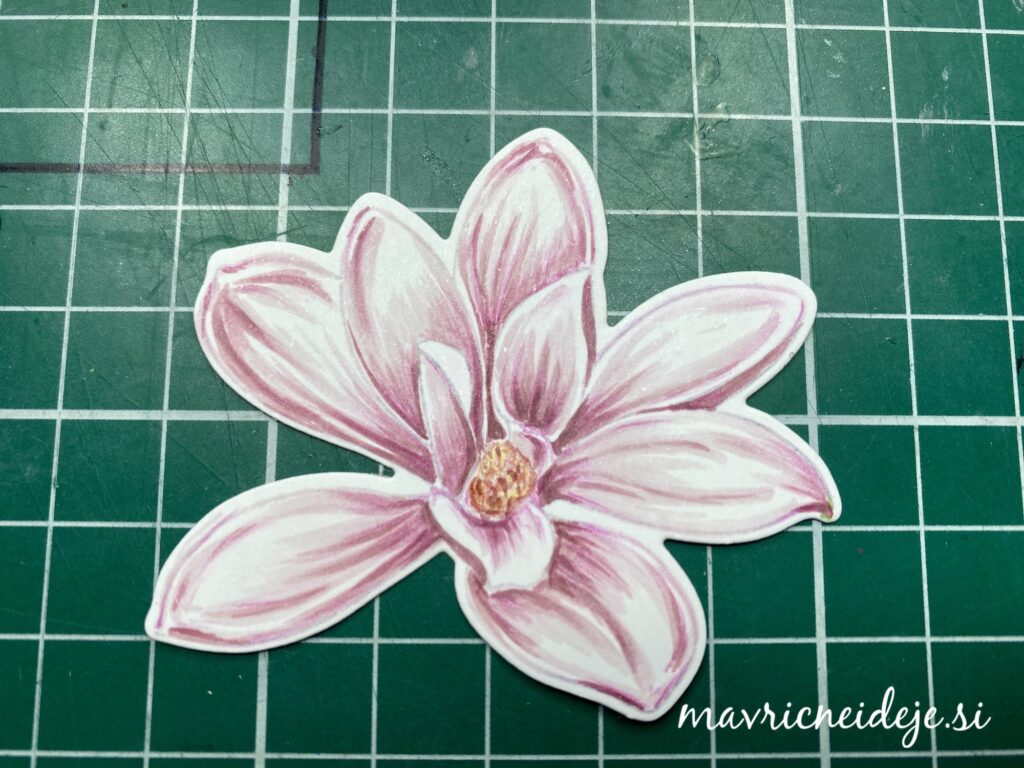 Vejico sem prostoročno narisala s kombinacijo Copic markerjev in Polychromos barvic na krem papir s teksturo. Iz tega papirja sem izrezala tudi osnovo za voščilnico (6×3,5 inch-mini slimline).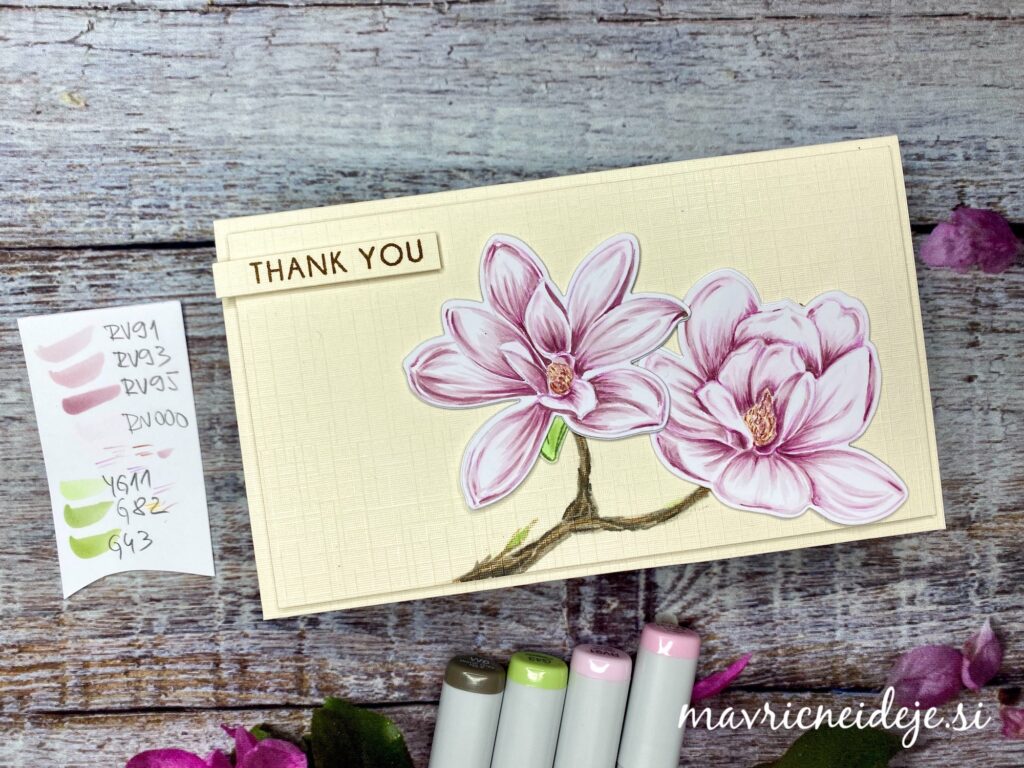 Tudi napis je iz seta Altenew Magnolias for hers.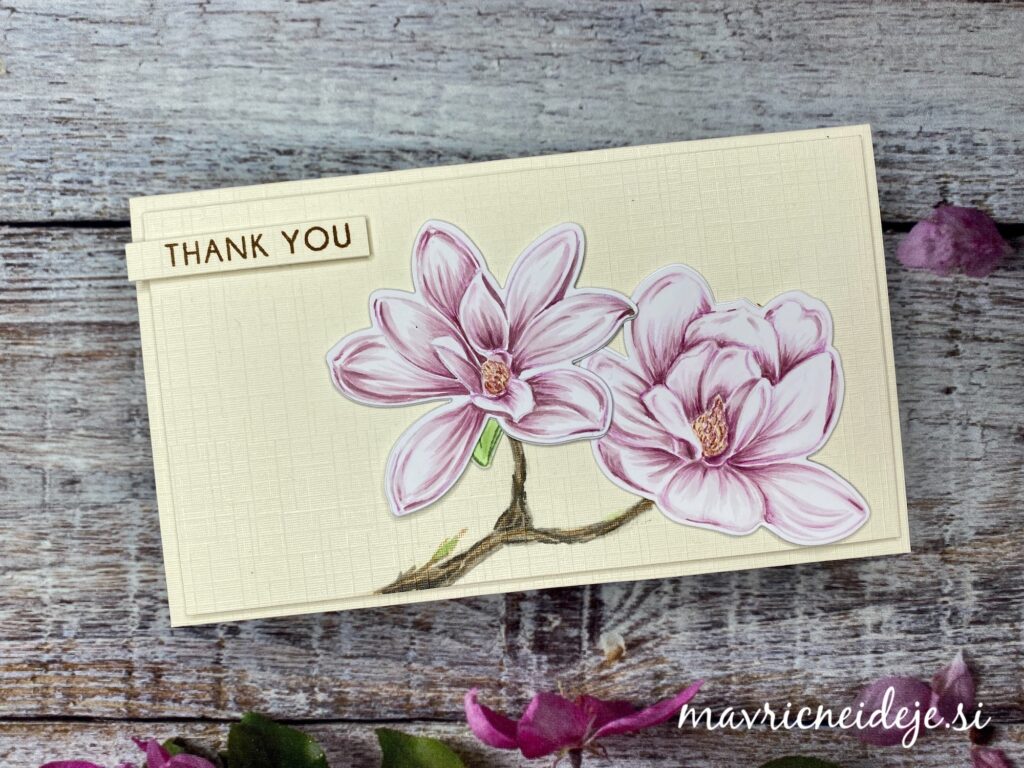 "In the AECP Polychromatic chapter, I was interested in the soft – pastel colors that we achieve with Copic markers. Since I put a lot of work into painting I wanted the perfect cutout that I achieved as shown in the photos."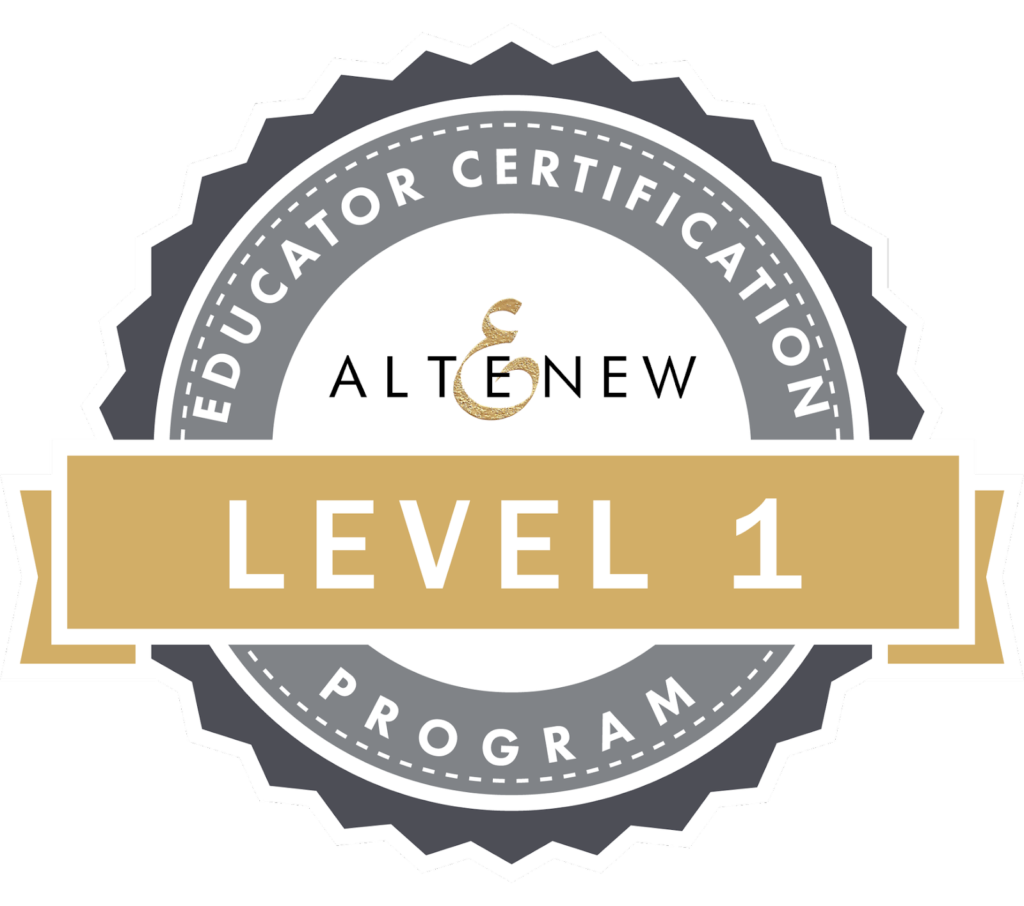 Ves material nadete v

Hvala za ogled in komentarje.