Sestavine tokratne voščilnice so:
UK Craft recikliran rjav papir, Archival ink blazinica, Lili of the walley štampiljka, Polychromos barvice, LemonCraft grow old with me papirji, Crealis rezalne šablone in lepilo.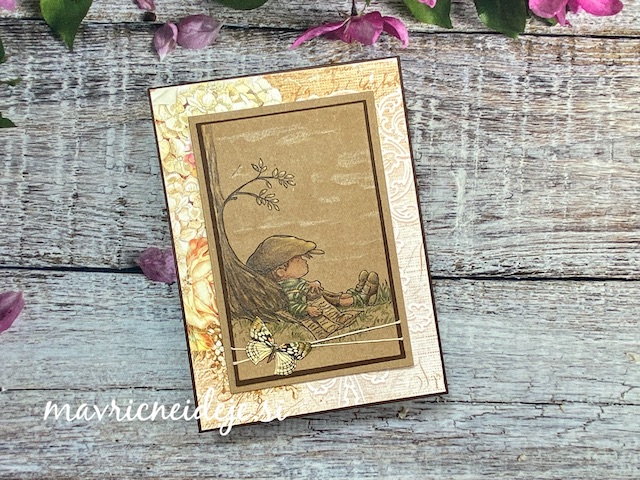 Na UK Craft papir sem odtisnila motiv in ga pobarvala s suhimi barvicami. Za ozadje sem uporabila LemonCraft papir iz kolekcije grow old with me.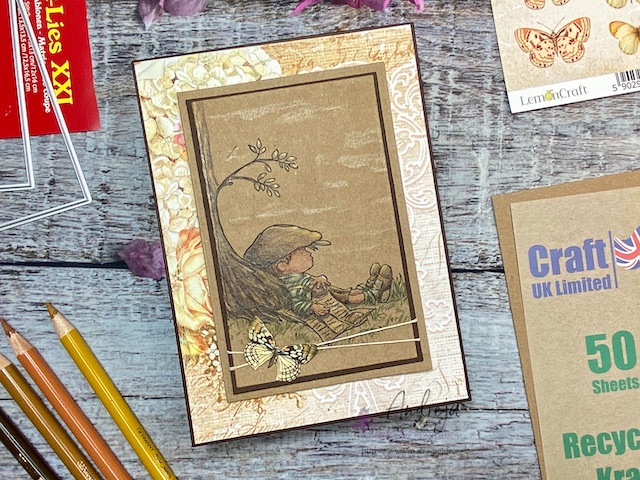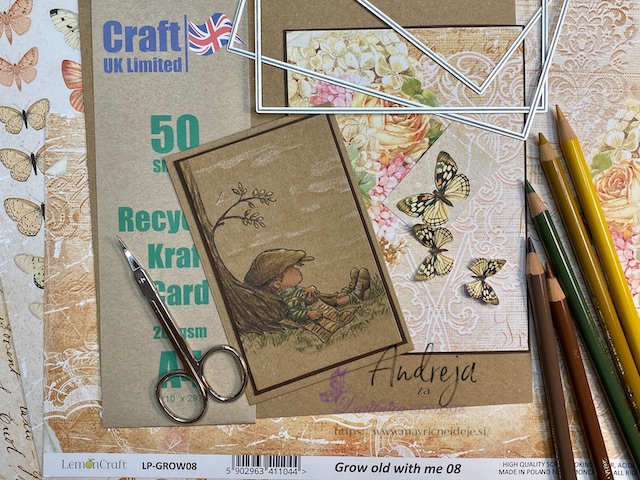 Ves material nadete v