Eno poglavje pri Atenew AECP programu je namenjeno izdelavi moških voščilnic. Odločila sem za uporabo stencil šablone in DL ali slimline velikost voščilnice.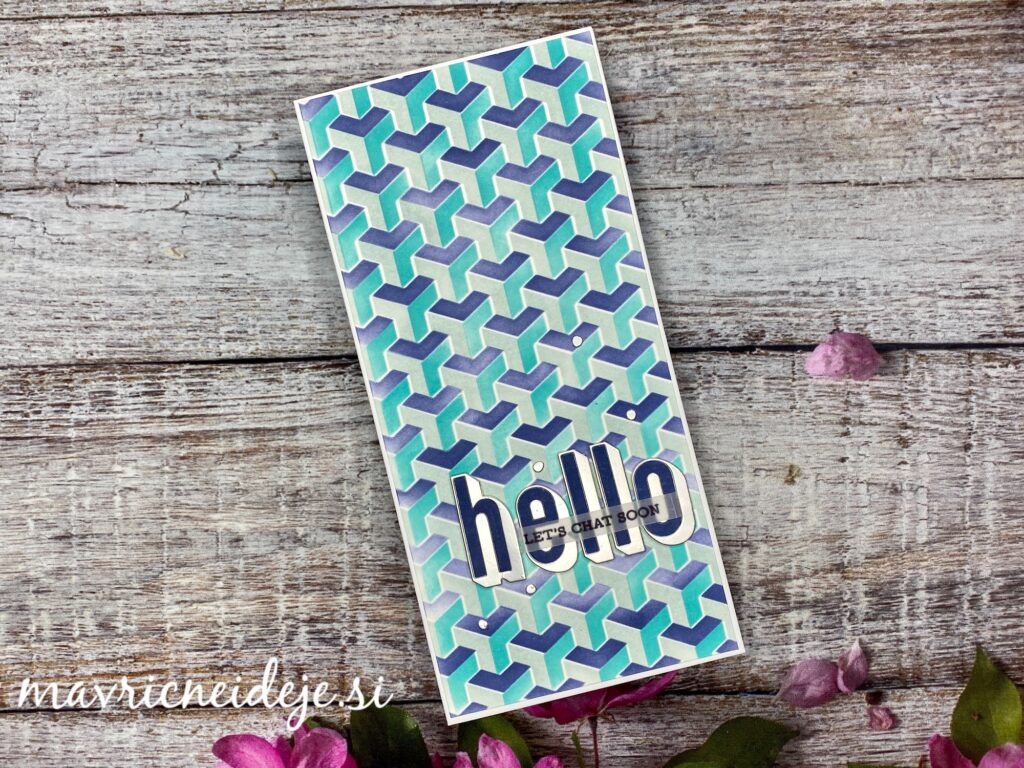 Preko stencil šablone sem z aplikatorjem nanesla Distress Oxide inke (crackled egg, peacock feathers in chipped saphire). Sizzix črke sem izrezala iz srebrnega mat papirja in iz papirja, ki sem ga pobarvala z najtemlejšo blazinico.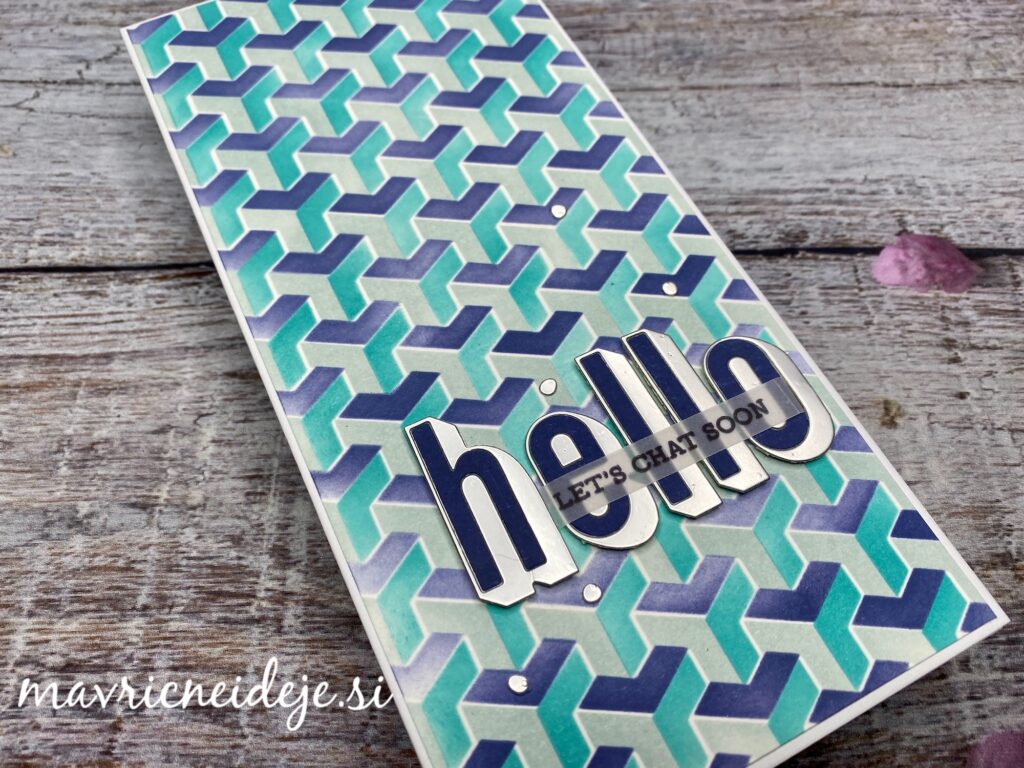 Pri izdelavi ozadja mi je zelo pomagala velika magnetna plošča (30×30 cm) saj sem papir pod stencil šablono premaknila trikrat, da sem pobarvala površino 10×20 cm, kar ustreza DL voščilnici. Stencil šablono sem pričvrstila z lepilnim trakom, papir pa sem dodatno fiksirala z magneti.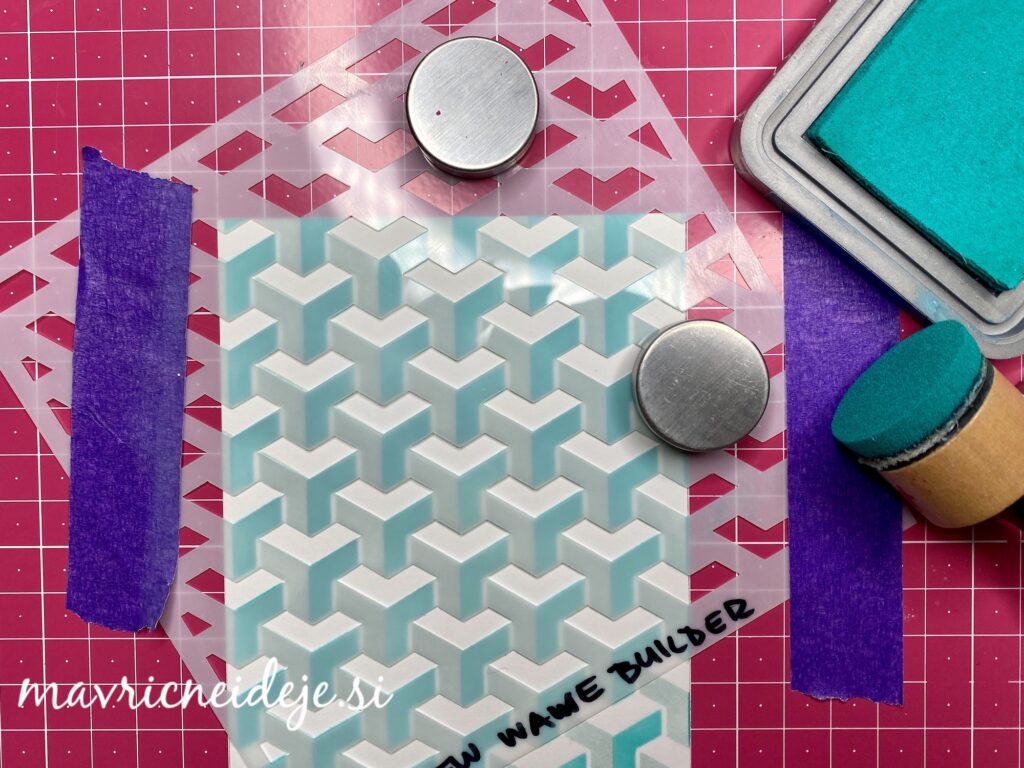 Napis sem torej sestavila iz črk in odtisa na pavs papir.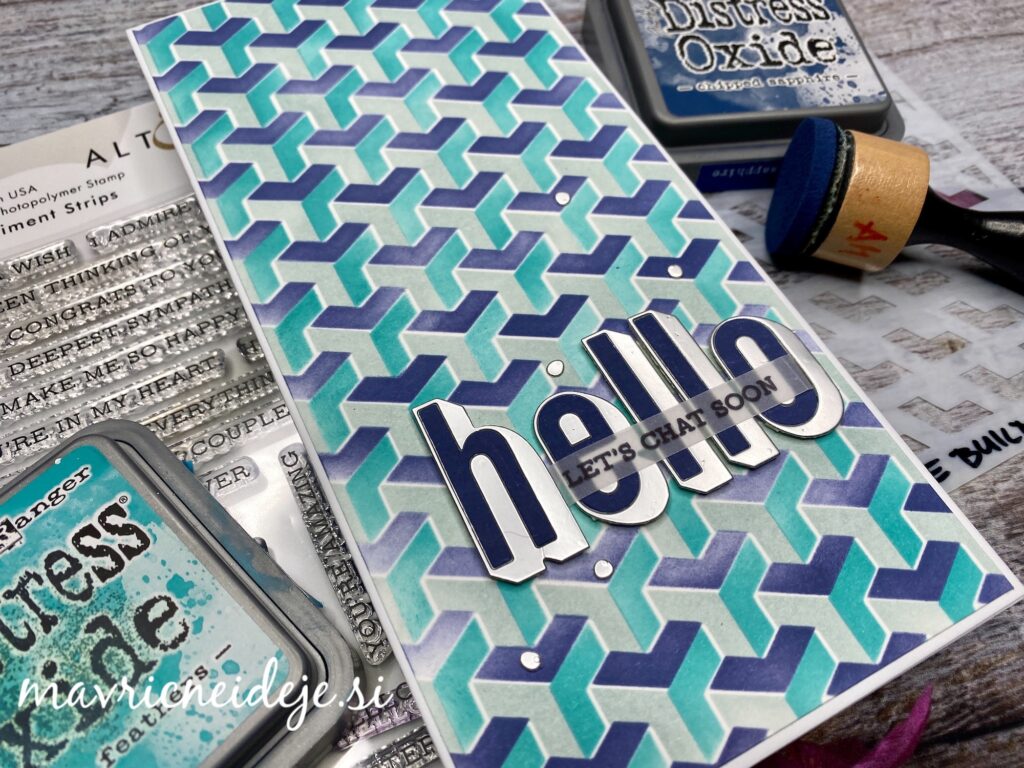 Uporabila sem Altenew Sentiment sripe in Wawe Builder Stencil.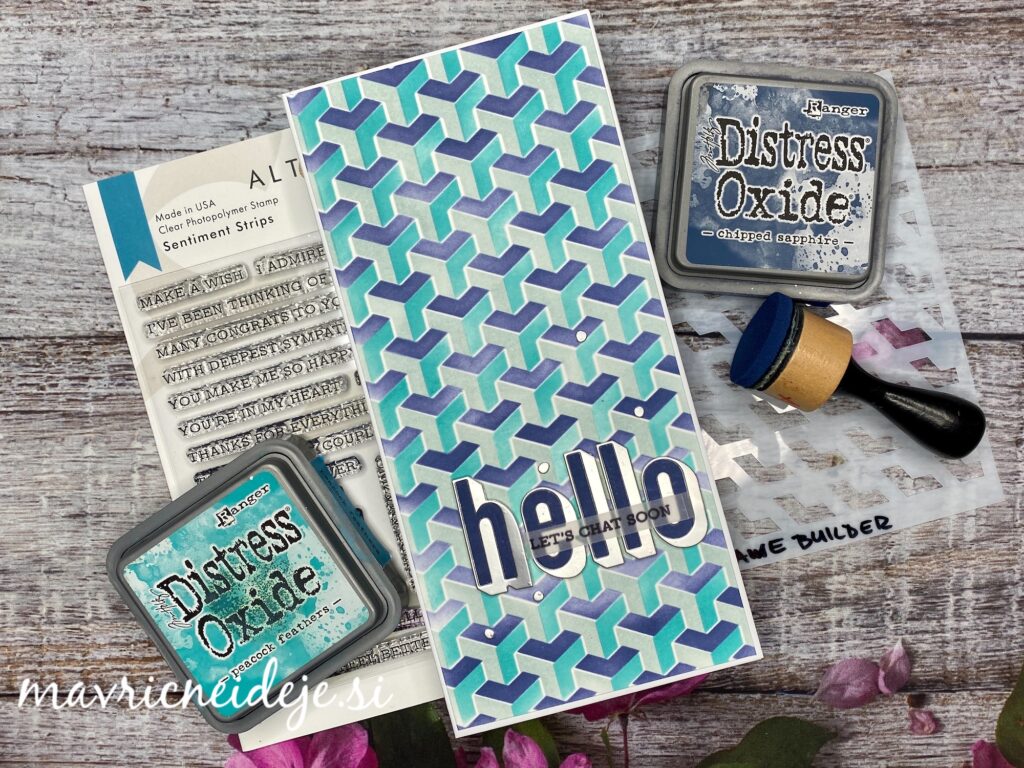 "One chapter in the Atenew AECP program is dedicated to making men's greeting cards. I decided to use a sstencil to create slimline card. Stencils are my very popular tool as they are so versatile."
Tu je še ena moška s skodelico kave.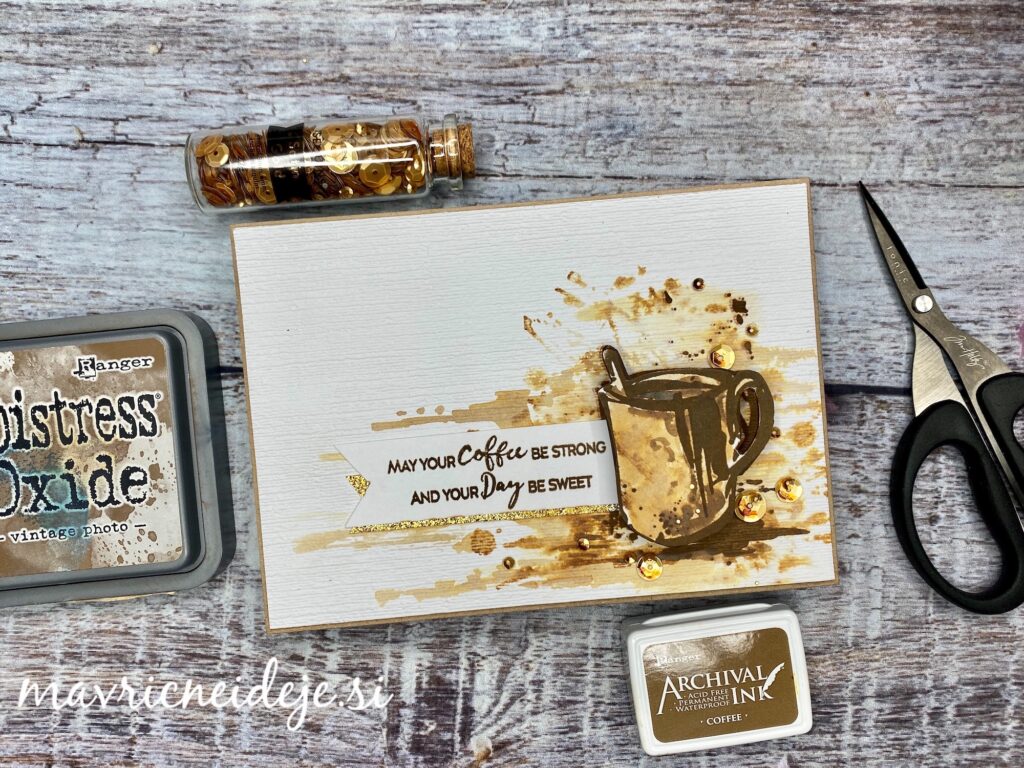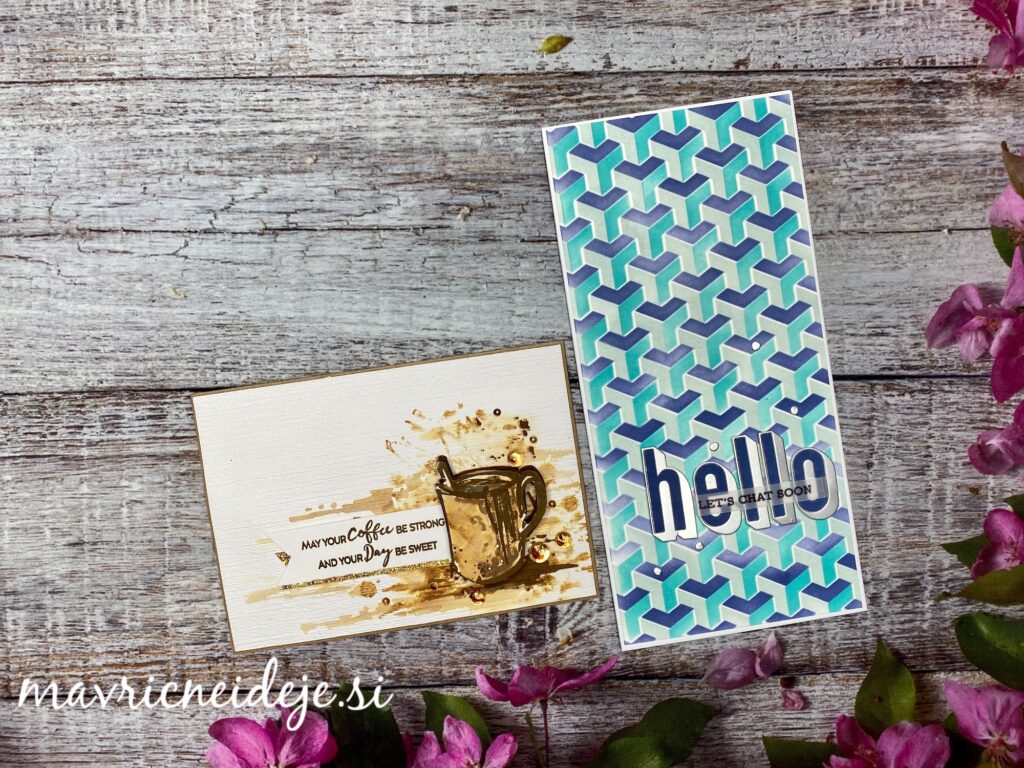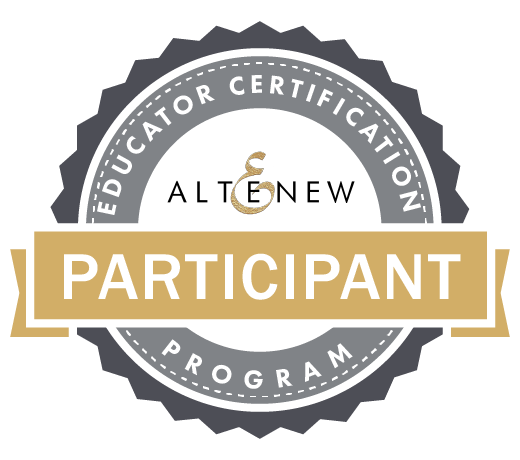 Ves material najdete na poličkah