Pozdravljeni v sobotno jutro; danes pri 52 CCT blog izzivu ustvarjamo voščilnice na katerih prikažemo, kako je videti božično praznovanje pod morsko gladino. (Christmas under the sea; Show us how creatures below sea level celebrate Christmas.)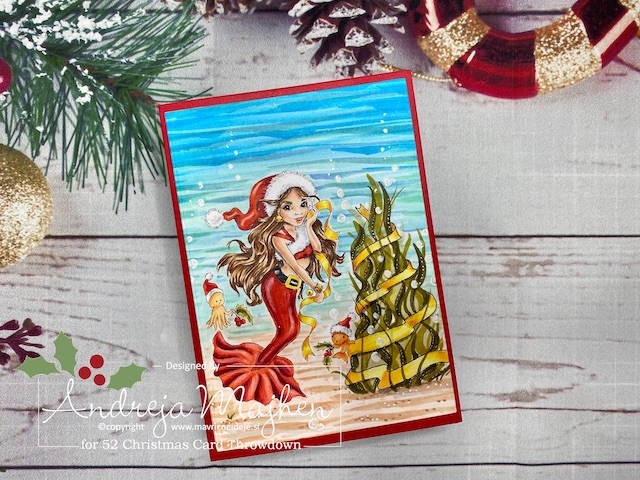 Digitalno štampiljko Whimsy stamp Christmas Mermaid sem sprinatala na Color Copy 250g papir in pobarvala z alkoholnimi flumastri. Pri barvanju sem sledila navodilom Sandy Allnock. Bele povdarke sem naredila z Gelly roll belim markerjem, bleščice pa so Wink Of Stella mraker z bleščicami.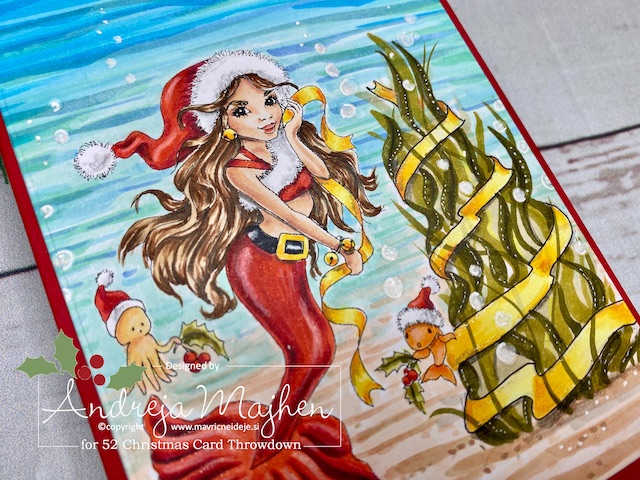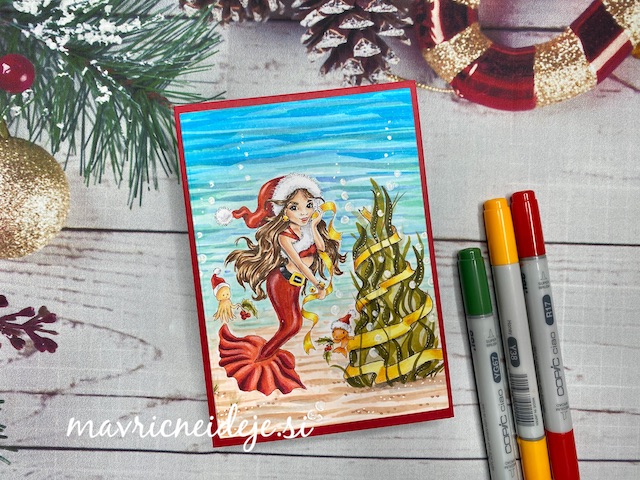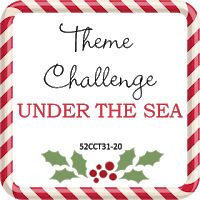 Vabljeni k sodelovanju, svoje izdelke nam pokažite na tej povezavi.
Ves material nadete v