Za to voščilnico je bila inspiracija skica pri Make the Cards Blog izzivu.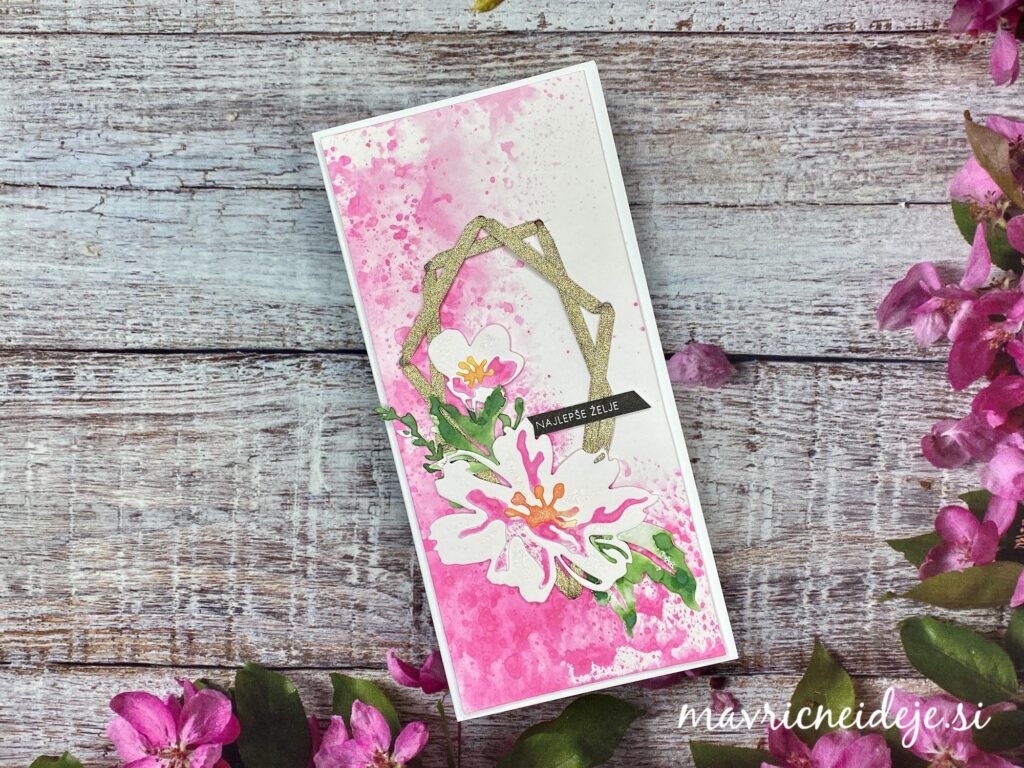 Na Florence akvarelni papir sem nanesla Distress Oxide picked raspberry in kitsch flamingo. v pobarvano osnovo sem naredila luknje in skoznje napeljala zlat trak.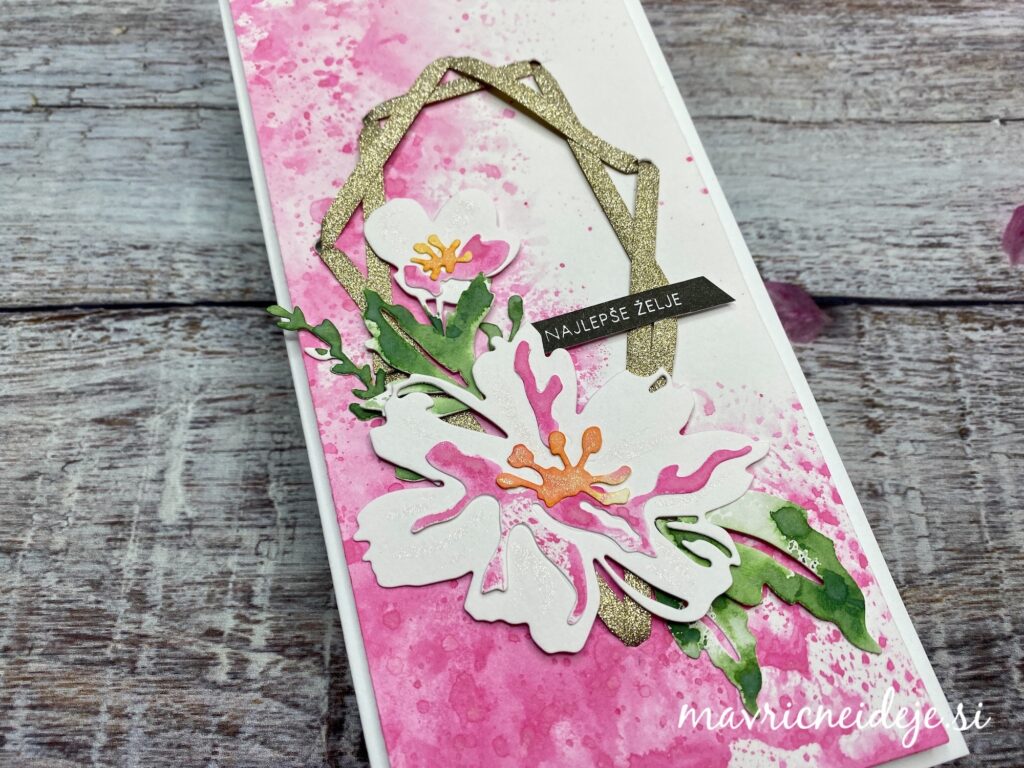 Dodala sem še cvet in napis.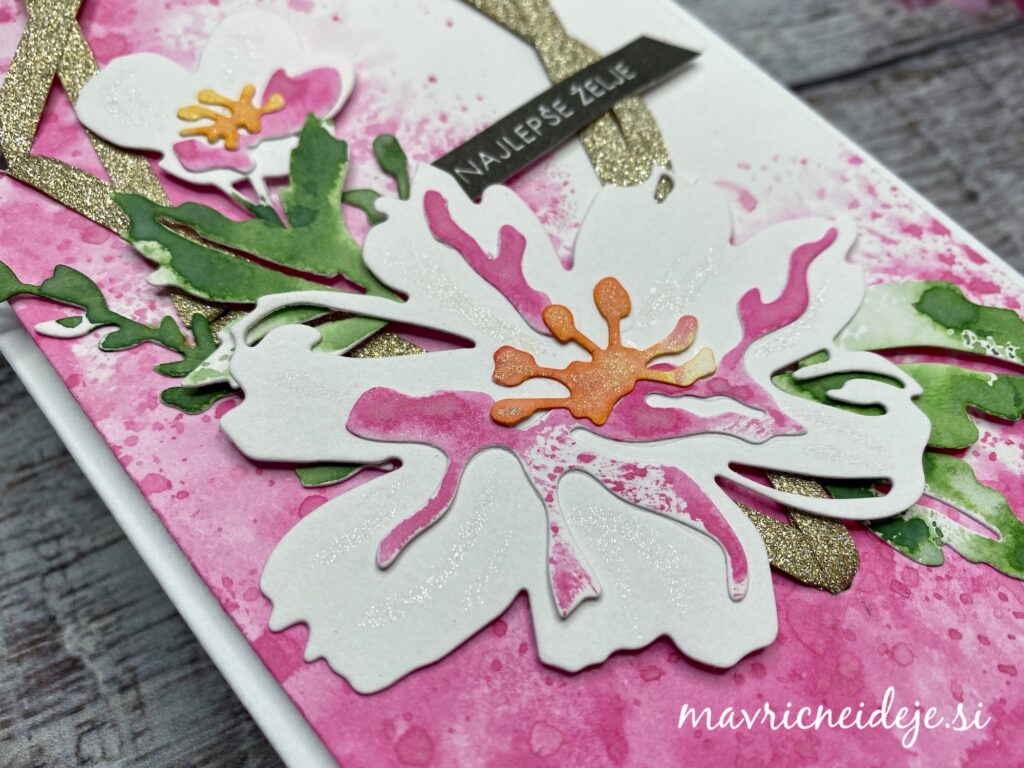 Ves material nadete v

Hvala za ogled in komentarje.