V enem izmed tečajev pri AECP so tudi tresočke. Teh sem naredila že kar nekaj, a so vseno vedno izziv. Tokrat sem izdelala cvetlično tresočko. Uporabila sem Altenew fabulous florets set, Altenew sequin satin white in antique gold, Altenew cSuper script napis, Distress oxide kitsch flamingo in seedless preserves, rezalne šablone Najlepši Par , belo osnovo za slimline voščilnico, bel papir, penasto – kapa ploščo in dvostransko lepilo širine 5mm.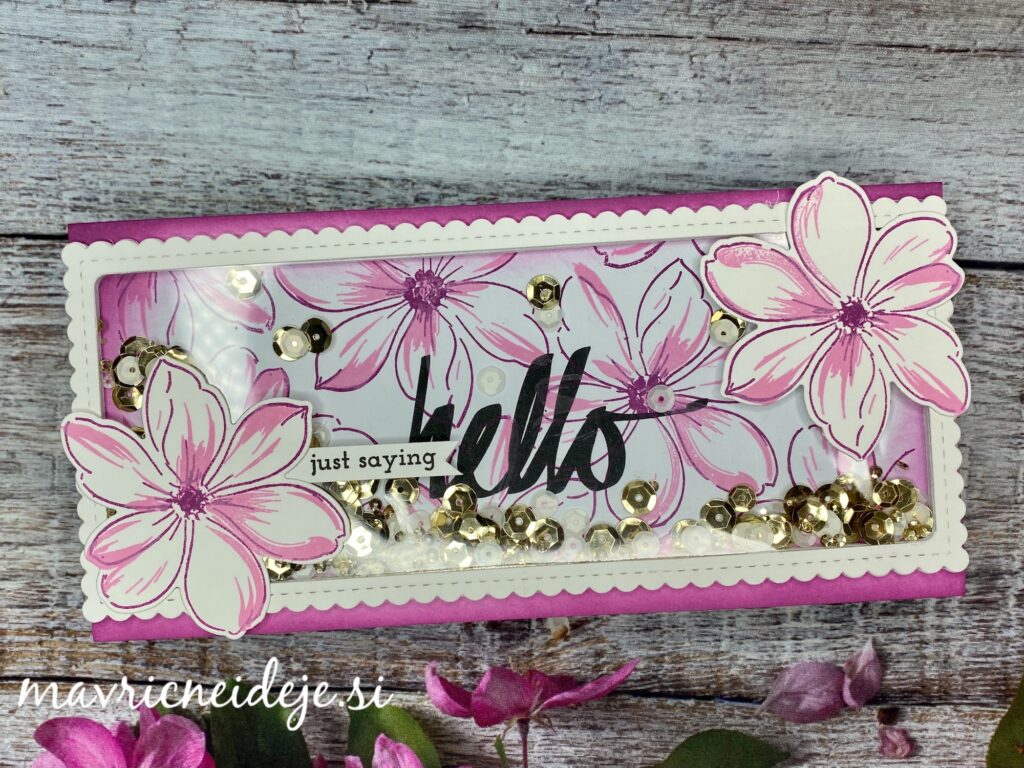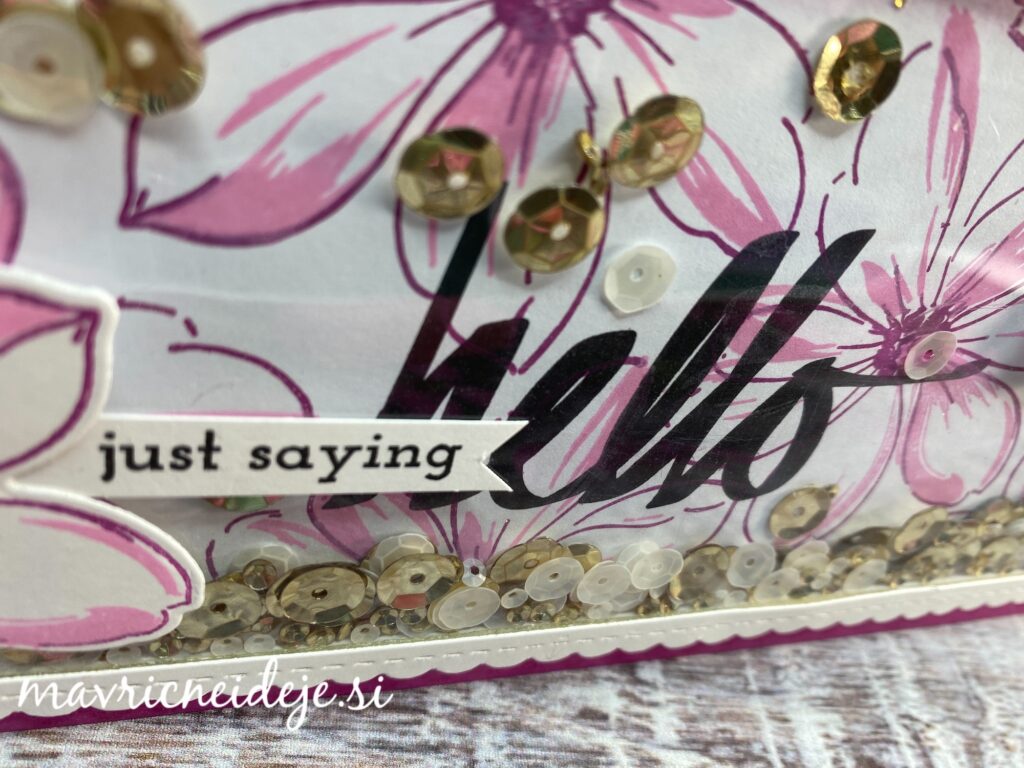 Na beli osnovi za vočilnici sem z maskirnim trakom zaščitila robove in nato na sredino odtisnila dvobarvni cvet.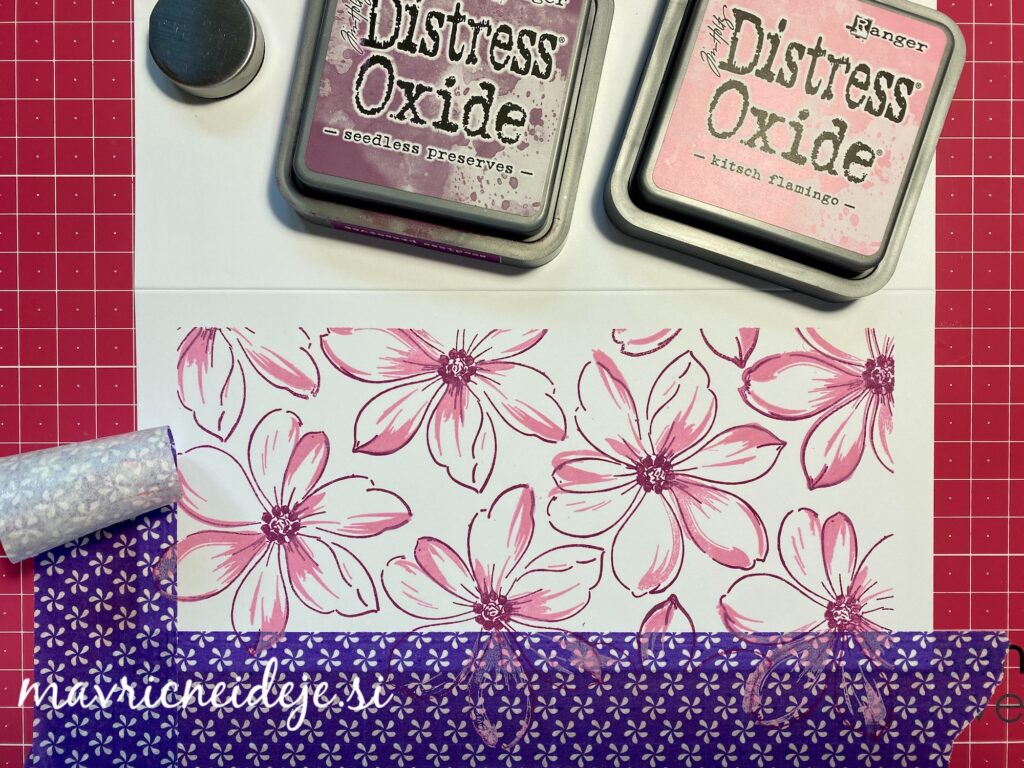 Rob tresočke sem izrezala z rezalno šablono Najlepši Par – amerikanka in papirnat izrez podložila z enakim izrezom iz penaste- kapa plošče. Med ti dve plasti sem z dvostranskim lepilnim trakom nalepila prozorno folijo.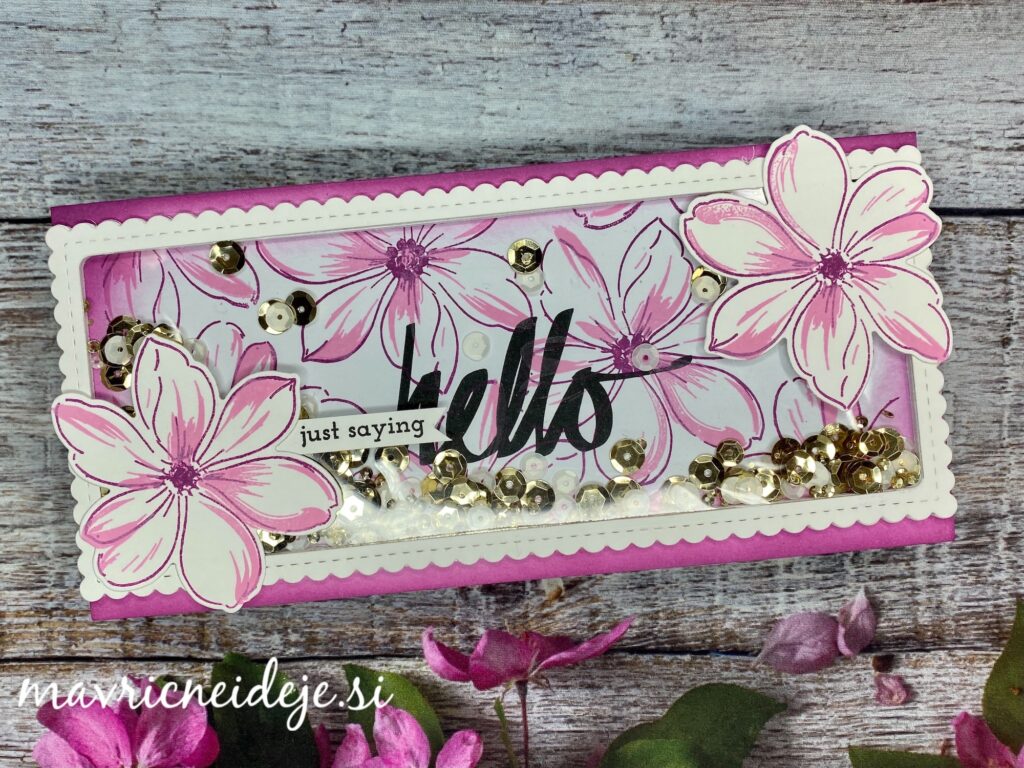 S temnejšo distress blazinico sem pred sestavljanjem tresočke pobarvala tudi rob osnove za voščilnico, del napisa je v sami voščilnici, del pa na zunanji strani. Nekaj delcev vedno prilepim na notranjost, tako vedno ostanejo na svojem mestu.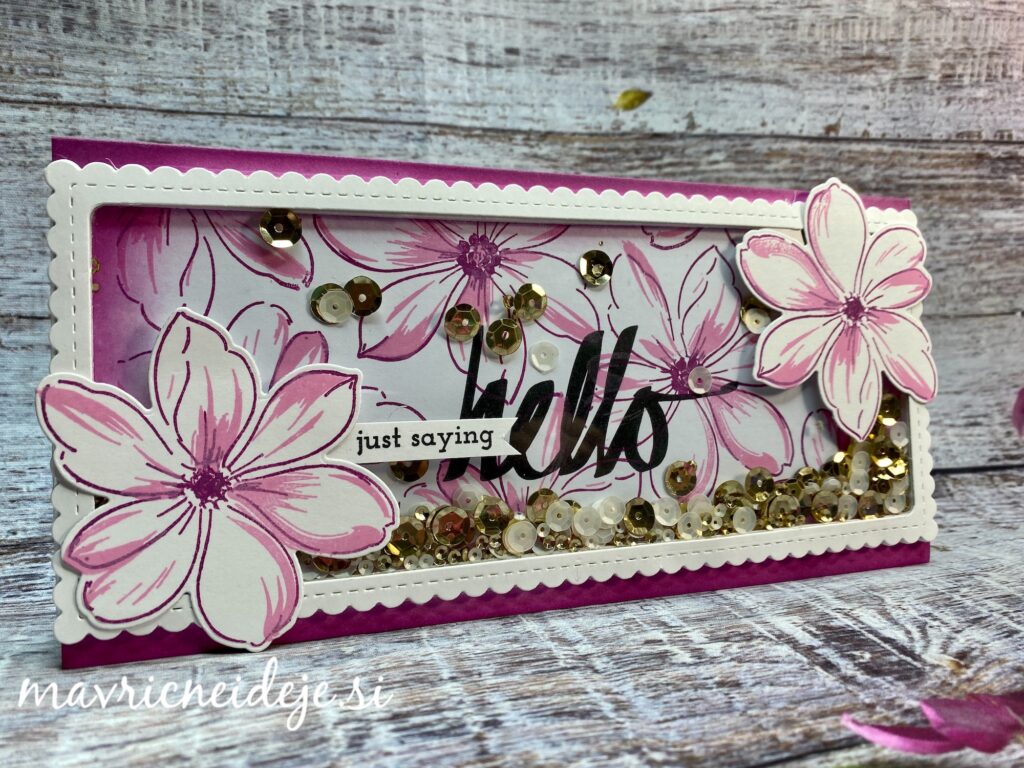 "There is also a shaker card in one of the classes at AECP. I've done quite a few of these, but they're always a challenge. This time I made a floral shaker card. I used Altenew fabulous florets set, Altenew sequin satin white and antique gold, Altenew Super script inscription, Distress oxide kitsch flamingo and seedless preserves, Cutting Dies Najlepši Par, white base for slimline card, white paper, foam-cap plate and double-sided tape width 5mm."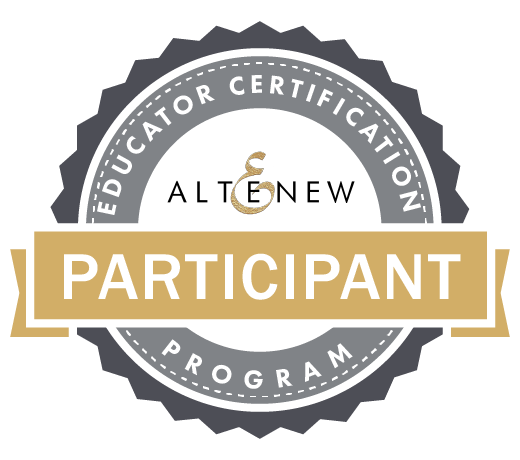 Ves material nadete v

Hvala za ogled in komentarje.